My favourite hair-care system: BioSilk Silk Therapy range {HAIRCARE}
Combining the luxury and power of silk for hair with strength and shine
I know. Can you guys believe I am here with a HAIR-CARE post?! I don't ever, EVER post about hair but, if I have said it once, I have said it a thousand times; hair-care is the most requested genre on Make It Rayne.
Lately I have been using the BioSilk Silk Therapy range of products and I know I will never be reverting back to other brands. BioSilk Silk Therapy ticks the boxes of everything I look for in haircare and then some.
Nourish your hair with BioSilk Silk Therapy. The original and revolutionary silk-infused product line that strengthens, repairs and revitalizes hair while leaving it silky smooth with incredible shine.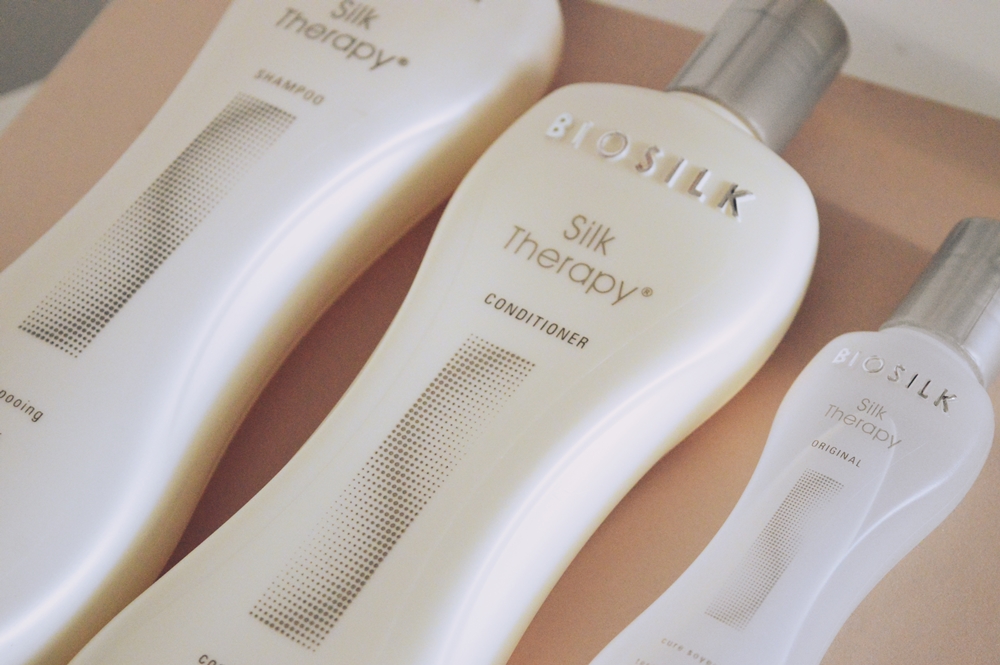 Why do I love BioSilk Silk Therapy?
Well, the clue is in the name: SILK. One of my favourite and most insightful beauty comments I have ever read was: "Your hair is really fabric. It's not alive—what's damaged and broken does not grow back no matter how many antioxidants are in the formula—but it can be treated to become smooth, shinier and brighter." And the addition of silk in your haircare routine and hair care products will do what needs to be done to your precious tresses.
Silk contains 17 of the same 19 amino acids found in hair which:
Reconstruct damaged areas to create a smooth cuticle
Reinforce hair's strength to prevent daily damage from styling tools
Revitalize and rejuvenate hair for soft, supple, and shiny results
The original, EXCLUSIVE and revolutionary silk-infused product line, BioSilk Theapy, repairs,  strengthens and revitalizes your hair while leaving it feeling and looking silky smooth with incredible shine.
If that wasn't enough, the addition of Silk in the formula also aids in:
Filling voids in cuticles to create smooth hair
Preventing split ends
Providing incredible shine
And yes, this is all fine and well to read on a bottle of hair product in your local Clicks store but does the product really work? I can 110% assure you that if you're struggling with damaged, dull and brittle hair, the BioSilk Silk Therapy line needs to be your new go-to range. Or at least the newest addition to your "Must Purchase" list!
Most noticeable of all the changes I saw (and there were a LOT!), was the fact that that my annoying baby hairs (the fine, shorter hair at the top of your head) were softened. This made my hair easier to maintain as well as flat-ironing my hair becoming more manageable. Usually the static in the air causes my baby hairs to go manic after straightening. Thankfully this problem was entirely diminished.
Personally, for my hair, I find the optimal usage of the product line to be as follows:
– I lather my hair with the BioSilk Silk Therapy Shampoo (R269) and rinse out thoroughly. Now and again my hair has needed a second cleanse but this is very rare. I find one wash with the BioSilk Silk Therapy Shampoo to be more than enough on a usual hairwash day.
-I follow that up with using the BioSilk Silk Therapy Conditioner (R189) and I work this into a rich, foamy lather from the mid-shafts of my hair down to the tips. I NEVER condition my roots. I leave the lather to sit and really work it's magic for about five minutes or so and then I rinse it thoroughly.
-Lastly I use my BioSilk Silk Therapy Original (R269) and this may just be my favourite product of the entire range. It can be used on wet or dry hair but I preferably use it on damp hair as I feel that this is optimal timing for my strands to really suck up all the goodness, being fresh just out of a hot shower and all that. And you use the teensiest amount of product to cover your hair. Again, only from the mid-shafts down. You guys know my locks are down to my belly button and I need about a R1 coin amount.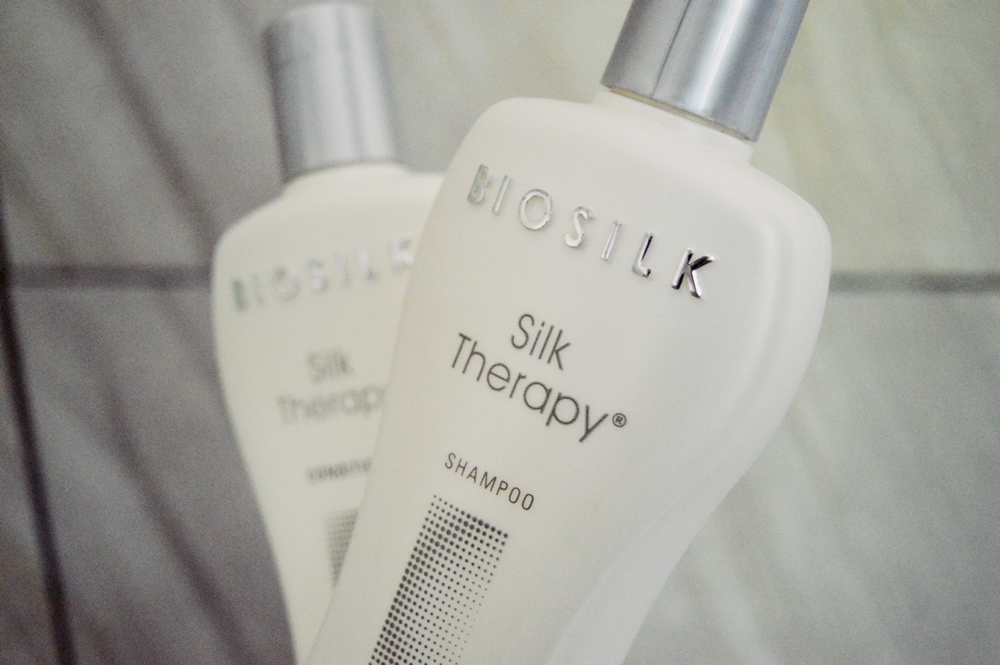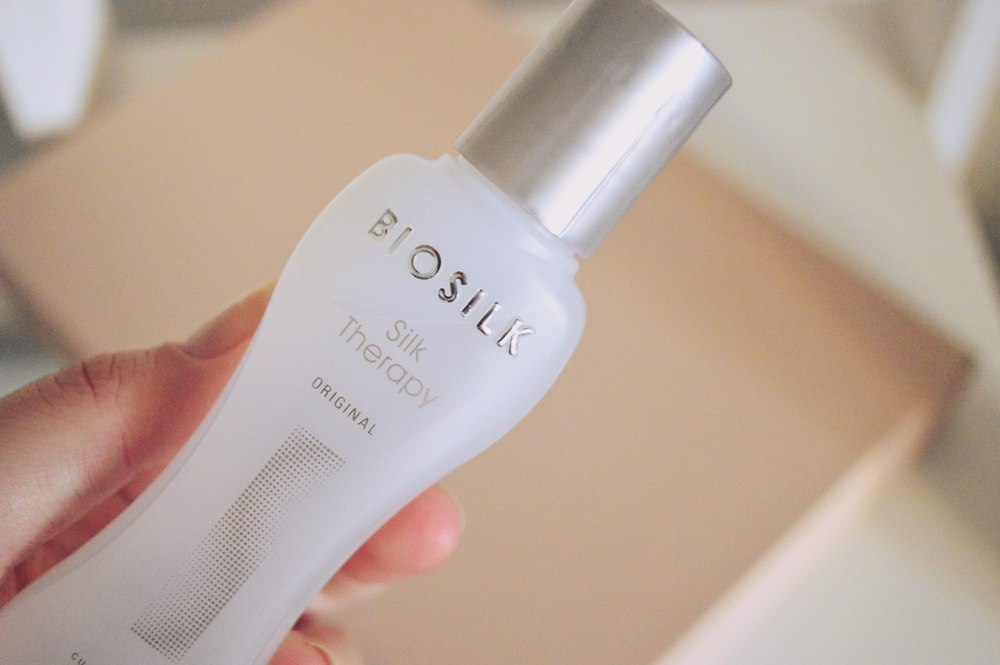 So all in all there is not much left to say apart from that I HIGHLY recommend checking out the BioSilk range for yourself. You can find it exclusively in Clicks Stores, Clicks online and on the GlamIt website here. GlamIt has designed an amazingly nifty graph for you to match your hair type to another GlamIt range should BioSilk not be for you. There are multiple fabulous brands on GlamIt covering all haircare concerns. Check it out down below:
Let me know which hair type/range YOU matched up to in the comments below! I will be hosting a fab fab fab giveaway in the next few days where TWO of you will win your matching hair-care system and – believe me – you do NOT want to miss out!
Rayne XX