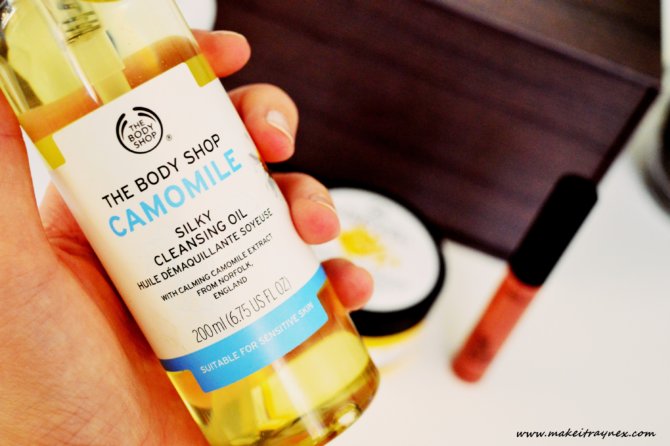 Make-Up Remover Favourites Part 2: OILS & EMULSIONS
Here we are with my second installment of Favourite Make-Up Removers! In my previous post I focused on my favourite make-up removers in balm form and today I am featuring oils and emulsions.
Camomile Silky Cleansing Oil from The Body Shop – R210 for a 210ml bottle
Sooooo…. this product is a hit and a miss for me. It is included for two reasons; one, because The Body Shop is my favourite brand of all time. And two; it removes facial makeup EXTREMELY well. However, I find that it burns if it gets into my eyes.
I swear, I am not exaggerating when I say it is damn near impossible to find a negative review on this. For the whole of 2017 it was a Must Have for every beauty lover! I was extremely taken aback when my eyes reacted badly to this. My skin is not hugely sensitive. I don't have sensitive eyes either. I don't even wear glasses! But Candace from In My Bag actually told me how people with our colour eyes (greeny hazel) apparently have a sensitivity to skincare products which cannot be fully pinpointed. Weird, huh?!
At the end of the day, this removes face makeup impeccably, I just don't use it on my eyes. This means it is a bit more high maintenance as you'll need to use it in conjunction with something else. I suggest (if you have anything but greeny hazel eyes) you give this a good try, because it is SO raved about!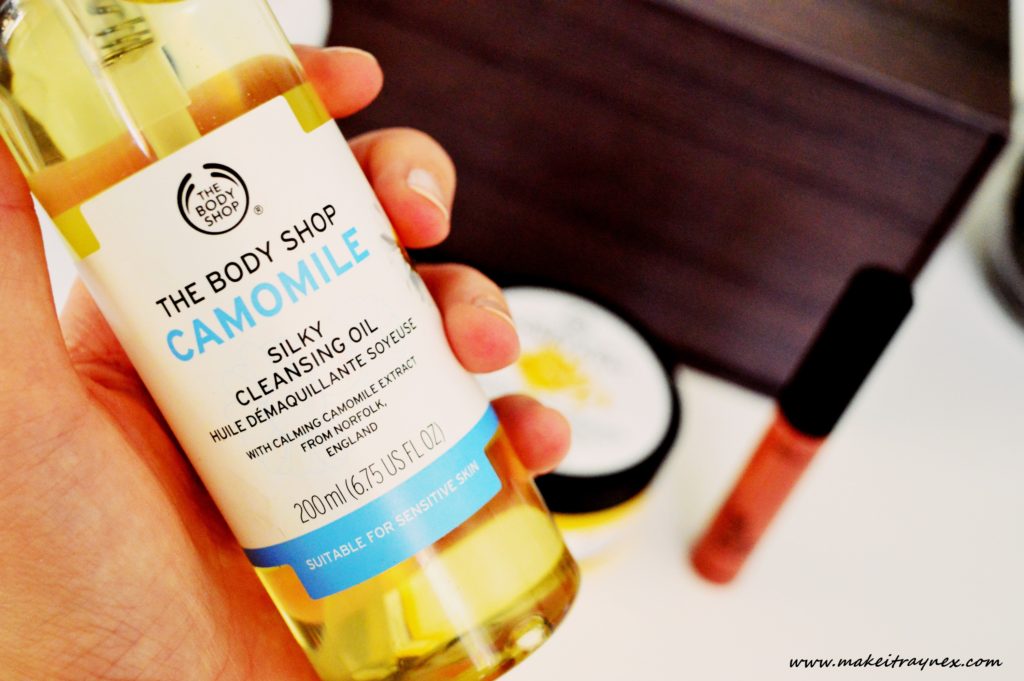 Overall I prefer to opt for a make-up remover in balm form. However, depending on your skin type, an oil or an emulsion may work so much better for you.Namely, an emulsion should work beautifully if you have oily skin. But skincare is always so personal, so you would need to play around. Such fun…. 😉
In the third and final installment of this series I will be chatting about my favourite Micellar Water options. Micellar Waters used to be my favourite way or removing makeup up until I discovered the ELEMIS Pro-Collagen Balm, it's amazing how a favourite can very quickly fall to the bottom of your must-have list!
Are either of these your favourites? Do you have any other oils or emulsions favourites that I should try out?
Rayne XX