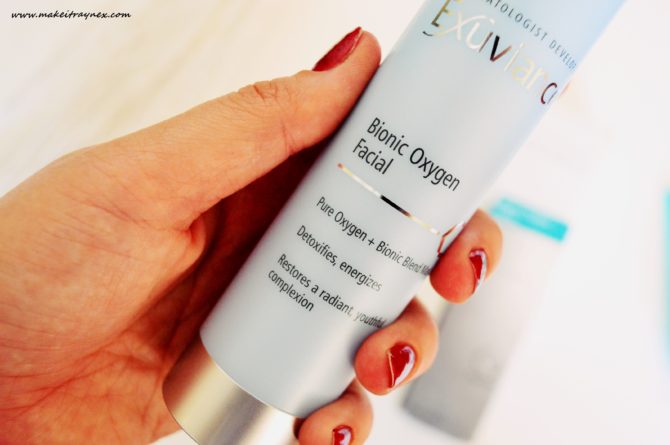 Toning Neck Cream and Bionic Oxygen Facial from Exuvience {LUXE REVIEW}
Exuvience Bionic Oxygen Facial
Wow, so the Exuvience Bionic Oxygen Facial is officially THE weirdest facial I have ever used. To quote my boyfriend, who also tested it, "it feels like worms are wriggling on your face". I do love testing new and unique products, and this would be one of the strangest so far. I definitely got a bit of a "Korean Skincare" vibe from it.
It is simple to use. You apply a generous layer of the blue formula to your face, it then foams up into a white froth (like, bright white and THICK) and it then starts to soak into the skin. So after a few quick minutes you are left with no residue. While it is foaming up, it really does feel like wriggling creatures are on your face. My boyfriend lasted maybe three minutes before having to wash it off – what a waste! I managed the entire time (about five minutes in total) and once it was rinsed off, it left impressively soft, clear and smooth skin. If the packaging did not have the word "oxygen on it I would not think to use that term. But yes indeed, my skin felt incredibly OXYGENATED.
I actually used this mask the day after NYE – I filmed an Instagram story which you may have seen – and I once again was blown away. I am a mask fiend and this is one of the best of the best. The fact that you can SEE the results, rather than just feel them is so impressive.
And lastly, it smells absolutely divine. Kind of a fresh mix of melon and cucumber even though those are not listed ingredients.
Over time, your skin will look radiant, revitalized, transformed and refreshed. All this according to the packaging of course 😉
But honestly, I can vouch for a really good immediate result. I will definitely be keeping it as a "special occasion" face mask. Only to be used before veeeerry important events. I almost feel like I need to keep typing, to properly express how much I love this but I shall stop now.
You can also see this mask featured in my latest Favourites post here. You can purchase the Bionic Oxygen Facial yourself at the Dermastore for R1,054.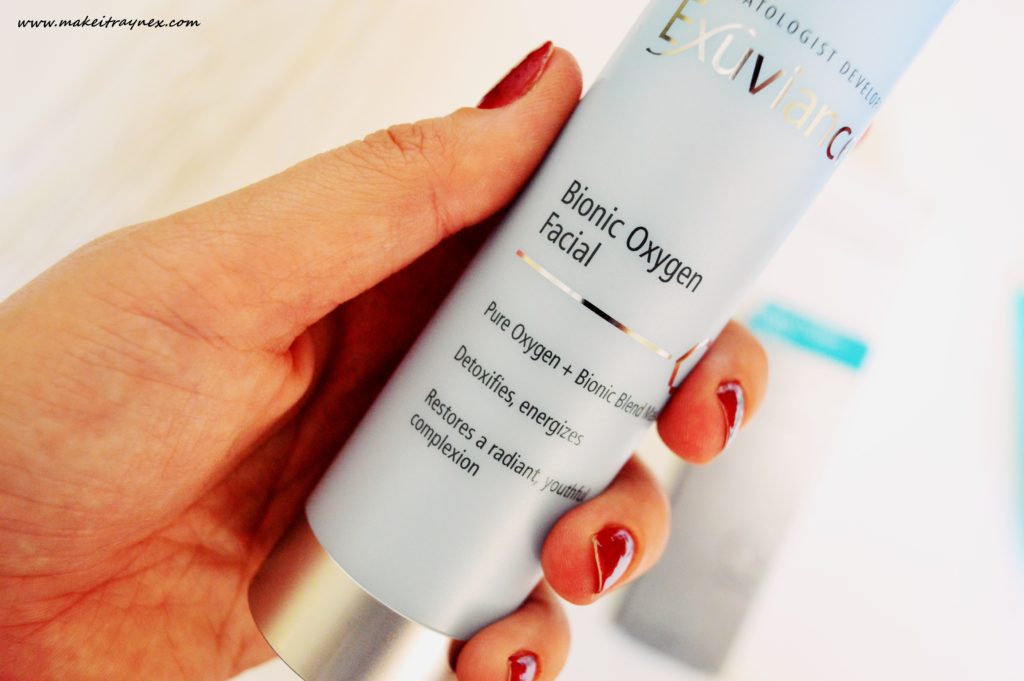 Exuvience Age Reverse Toning Neck Cream
And secondly from Exuvience, emitting the same delicious melony cucumbery smell, the Toning Neck Cream. Truth be told, it is the first neck/decolletage cream I have ever used. It is a "potent firming & exfoliating treatment to correct premature aging".  At 24, I would certainly call my lines on my chest premature. Like way way premature, but they're there. I even try to sleep on my back these days, as to not scrunch up my chest area.
It is formulated with key ingredients Lipo-Amino Acid, Apple Stem Cell Extract, NeoGlucosamine and CitraFill. Most of these I have never even heard of yet all of them aid in encouraging a healthy collagen network. As well as diminishing the appearance of brown marks, and stimulates the underlying support matrix of the skin. Because it is an active ingredient product, it needs to be introduced slowly to the skin. Daily sunscreen use is also highly recommended when using this. Although, it should always be the daily norm, right…
I started off using this once a day, just because it is pricey for someone like me who does not actually struggle with my neck and chest area. You are however meant to use it twice daily. I then moved to using it about four times a week instead. So far I have noticed how beautifully it sinks into the skin and leaves you skin soft and smelling great for hours. I haven't noticed a major difference in the fine lines diminishing but that could be because this product is targeted at mature skin with deeper set lines. Either way, I am definitely continuing my use – I am loving it! Just that fact that my lines have not gotten worse is a flipping amazing result in my book.
The Toning Neck Cream can also be purchased from the Dermastore for R1,003 for a 75g tube.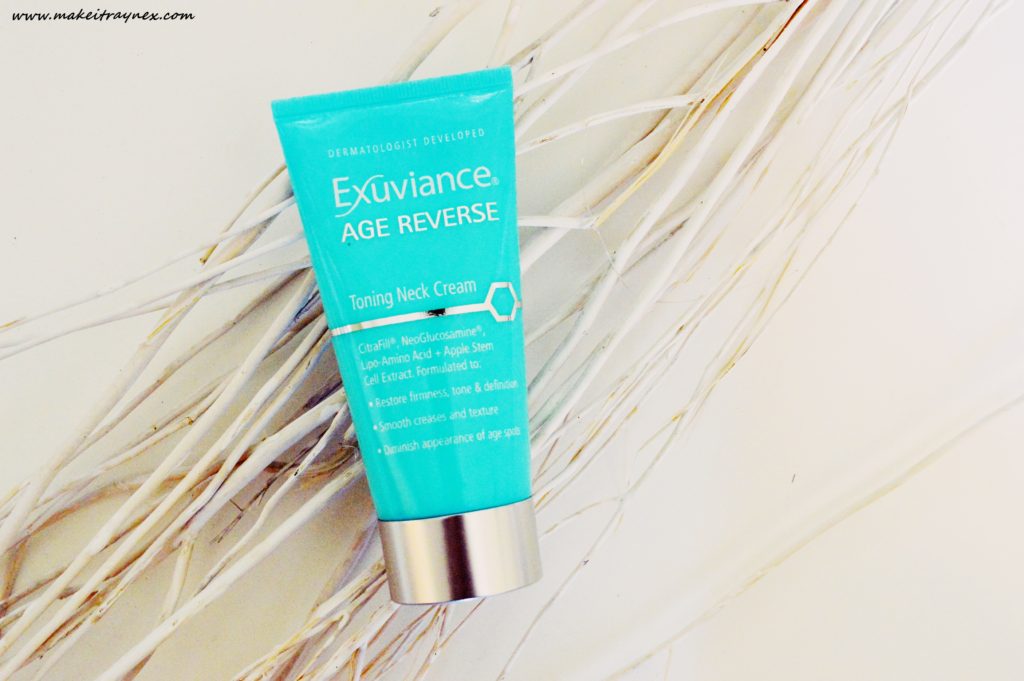 I feel like every time I review a new luxe brand, I fall in love. Bad Rayne! Soon enough I won't be able to keep up with my own lifestyle. But for now, I am loving both of these and I really would recommend them. Most especially I would recommend the "wriggly worm" facial 😉 
Rayne XX
**Please note that a previous version of this post was published on Becoming You blog but my thoughts have since changed slightly.