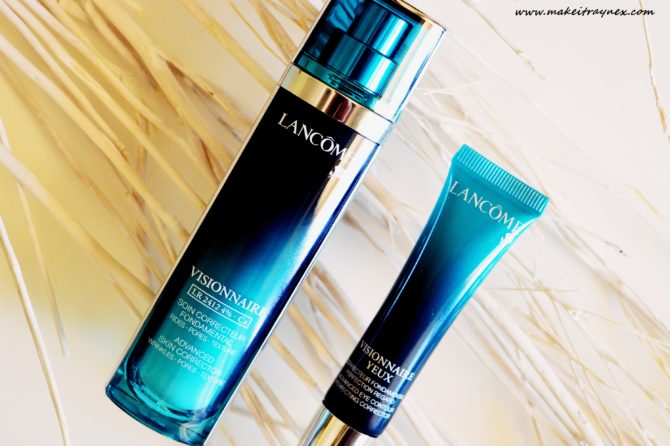 Lancôme Advanced Skin Corrector & Advanced Eye Contour Perfecting Corrector {LUXE REVIEW}
Lancôme Advanced Skin Corrector & Advanced Eye Contour Perfecting Corrector
Agh, just holding these products in my hand makes me feel happy and luxurious. I am such a huge fan of Lancôme, who wouldn't be? I have gotten such fantastic results from previous use of their products.
The Advanced Eye Contour Perfecting Corrector is pretty much a triple threat in a tube. Formulated to target fine lines, the eye contour is more refined and dark circles are diminished. After four weeks, your eye area overall will look rested and even toned. I have been using it for just over two weeks and I have already seen a significant improvement. More in the under eye dark circle area than anything else (And trust me, I have dark circles. Thanks dad!).
My undereye area was less puffy and I was just a tad more revitalised. I did not notice much change with my faint crows feet but there was a noticeable difference with my puffiness and dull skintone. It was most obvious when I was not wearing makeup, then I could see the full effect of the clearness. This, in my book, is a HUGE bonus. Who doesn't want to look less horror-like when not wearing makeup?
This eye cream is R8699 for 15ml and available from Foschini online.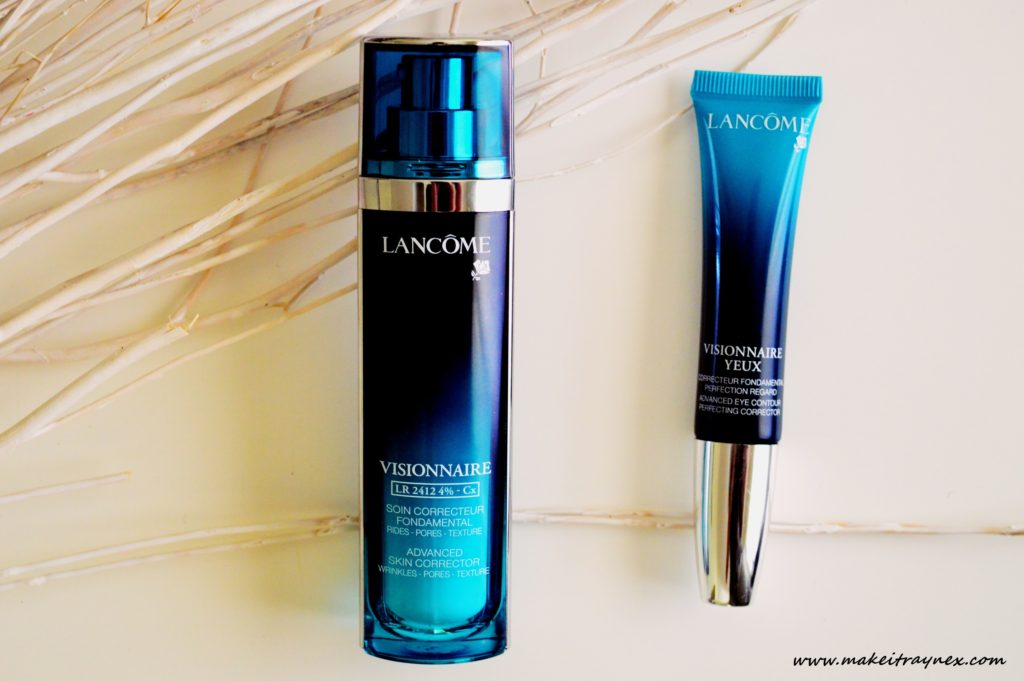 Next up, the Advanced Skin Corrector. Very similar to the Genefique Youth Activating Serum in terms of scent and texture. Advertised as "A potent anti-aging skin corrector-Formulated with LR 2412, a molecule that penetrates into skin layers to trigger continuous micro-transformations". Woweeee.
The above is therefore meant to reduce the appearance of pores and wrinkles. It will also "remarkably" reduce the signs of acne scarring and UV damage. This can be used either without make-up or as a prep and prime for your face prior to make-up application. Priced at R860 for the 30ml.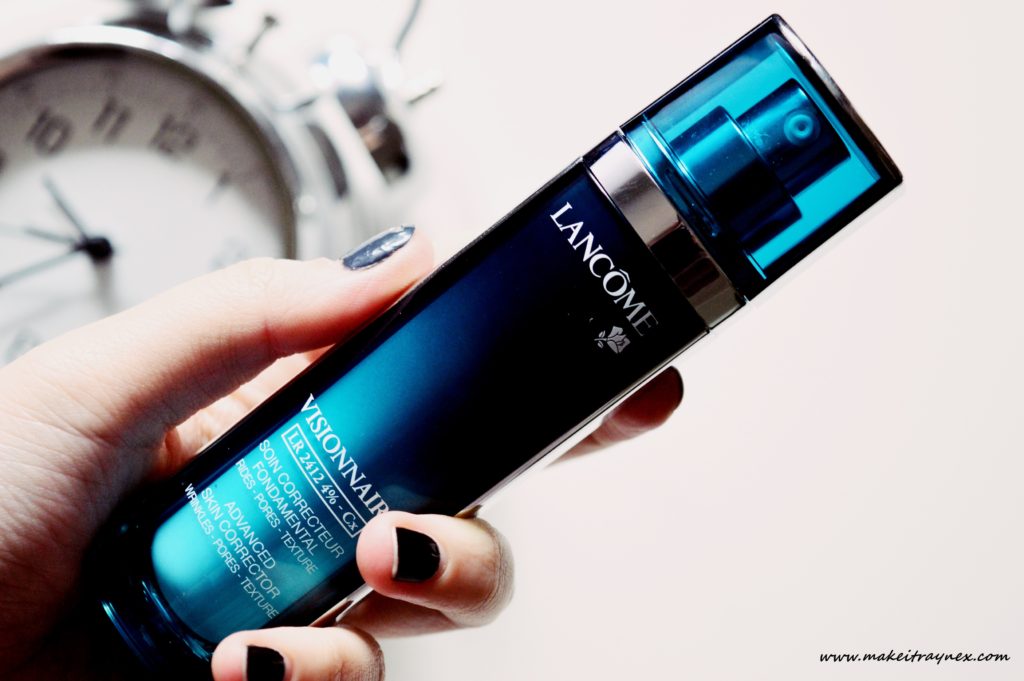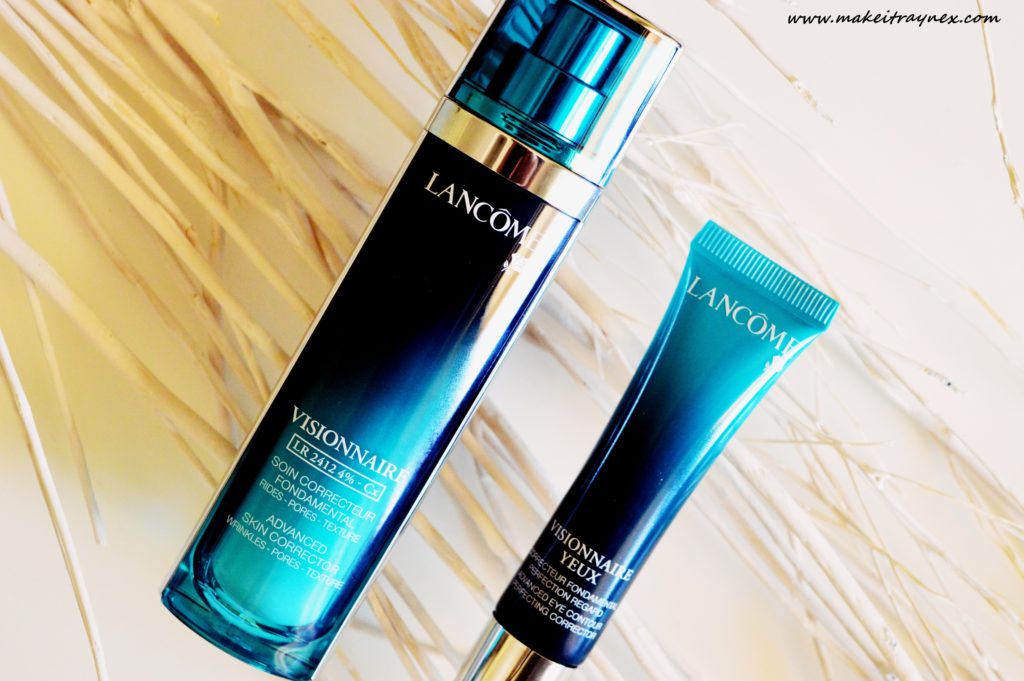 The one and only annoying thing was this damn eye cream lid. So, the packaging is awesome in the fact that you have to twist the top to open it and expel product. Therefore it won't leak unnecessarily. But in order to pop the lid off, it will always slightly twist. Meaning that product will expel anyway. Also, the lid is made of a super flimsy plastic and broke the second time I took the lid off. The bottom half of the packaging seems very luxurious and high quality but the lid is definitely some kind of not-so-great-quality plastic.
EDIT: I have been using the eye cream for nearly three months and it is just as divine as when I originally wrote this post. However, I am not exaggerating when I say that, every single time I take the lid off, there is product all over the show. I have come to the conclusion that I must have mishandled the product or somehow stood on it, or something. There is simply no way that a Lancôme product would be made so poorly. Each and every other product I have tried of theirs has had superior packaging.
I am pretty harsh when it comes to such expensive items that cannot actually be seen on the face.
Yes I KNOW a skincare product is tons more beneficial than make-up. That is just the superficial part of my brain talking.
However this Advanced Skin Corrector really does have your face feeling super soft after one application. The reduction of acne scars and pores is only supposed to kick in after four weeks of religious use. I am rather keeping this as a "special occasion" product, though, just because of the price tag. What I can say is that – in conjunction with current other products I am using – I am LOVING my new skincare routine. And especially the Advanced Skin Corrector. I would definitely recommend this product if I had to choose between the two.
Rayne XX