Elizabeth Arden & Sparrow Society – your Gift With Purchase for 2018!
Elizabeth Arden is renowned for their "gift with purchase" deals that operate throughout the year. I myself have been known to partake in this deal many (many many many) a-time.. And possibly have even gifted it to friends if it was awesome enough. Which it always is. This year Elizabeth Arden has yet again partnered with the brilliant Sparrow Society to bring you the latest gift option, which will run from January to May 2018.
First off, what is the gift with purchase? As of 15th Jan – 4th February, with every purchase of TWO Elizabeth Arden products (one to be a serum, moisturiser or foundation) you will receive one of these STUNNING bags as well as five "sample size" products. The reason I said that in quotation marks is because two of the sizes are far too generous to be called samples.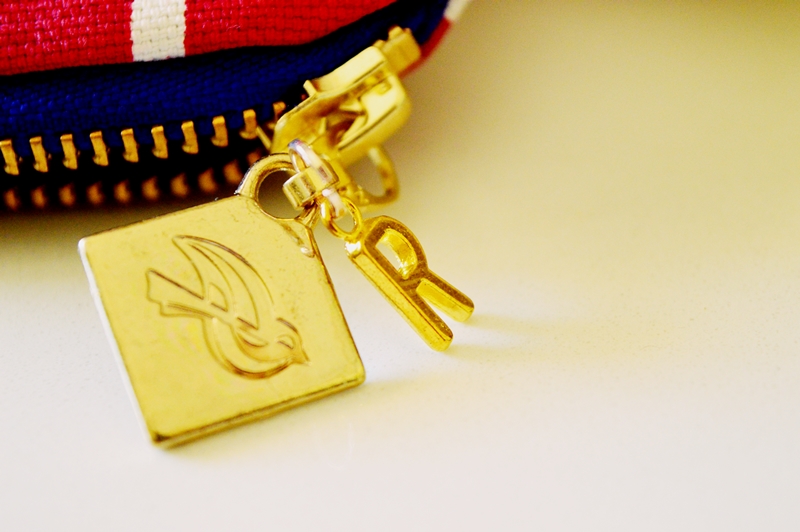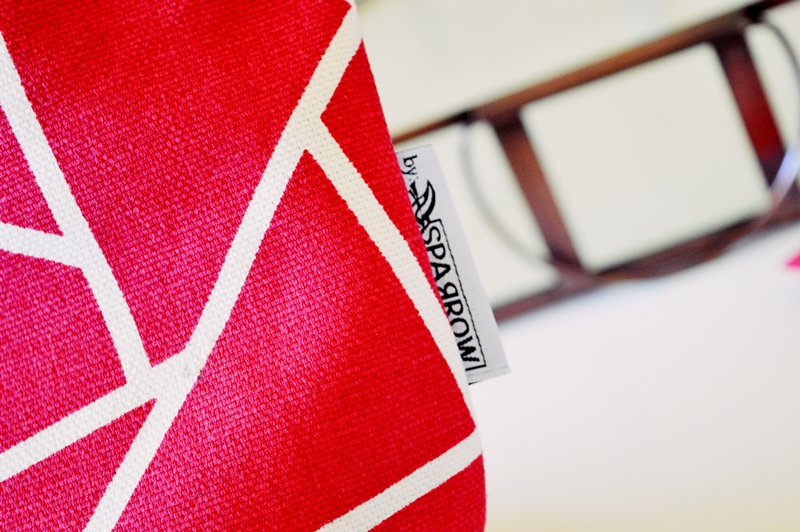 Included in your gorgeously bold bad with monogrammed zip are:
Superstart Skin Renewal Booster – 5ml
I am soooo excited to test out the Skin Booster! I have seen only great things about this and I was beyond chuffed to see it included here.
Advanced Ceramide Daily Youth Serum Capsules – 7 capsules
I won't say too much here as I have a full review up but I am pleased to see 7 capsules included. This gives the user enough uses to get a proper feel for the product.
Prevage Anti Aging Treatment Boosting Cleanser – 50ml
Likewise with the Skin Booster, I am also looking forward to trying this cleanser. I absolutely swear by the Prevage mask and this is a huge sample size! If you do the maths – a full size is R525 – which means this 50ml alone costs R210. How generous is that for a sample!
Advanced Ceramide Capsules Daily Youth Restoring Eye Serum – 7 capsules
Ditto what I said about the Youth Serum regarding the capsules. However I have not tested these and I am very excited to give them a go. I have used many an eye cream but never once have I trialed an eye serum.
Plush Up Lip Gelato – Strawberry Sorbet shade – full size
I don't have a review up of these but I know I love them as I already own three! None of the shades I have are as bright as this so it will be interesting to see how pigmented and opaque the shade is. I love my Lip Gelato's and I constantly have one or two in my handbag. They are moisturising and contain a minty taste which is just divine on the lips.




But the real beauty behind the partnership between EA and Sparrow Society is the fact they they were able to expand and provide sustainable employment for 24 artisans with the creation and manufacturing of these three new bag designs. For the record, pictured in this post is my gorge red and white bag. But there is also a black and a gold option which will be available from 12 Feb-4 March and 15 April-6 May respectively.
"Through partnerships likes these, we hope to revive the manufacturing industry in South Africa and help to create a better and more sustainable future for all." – Kate Senekal (founder of Sparrow Society)
Sparrow Society is a non-profit organisation that connects and empowers disadvantaged women from Masiphumelele (not five minutes away from my house), Gugulethy and Philippi through their craftsmanship, design skills and creative skills.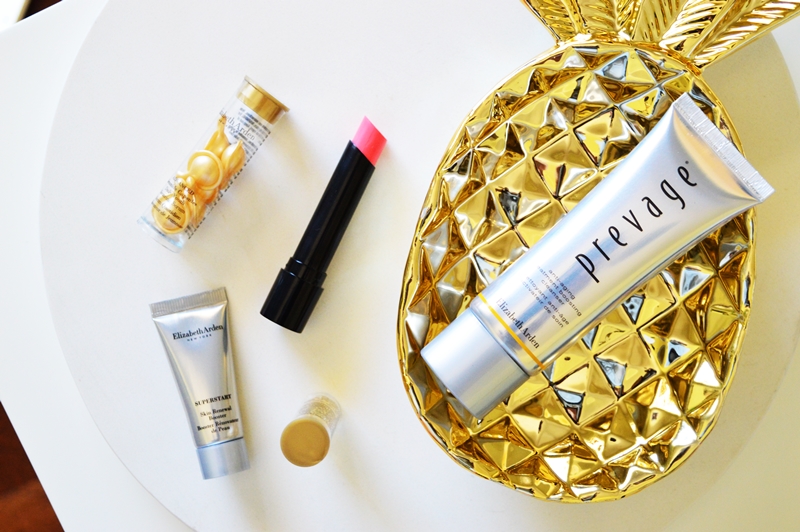 A beautiful soul like Kate joining forces with the brand beauty that is Elizabeth Arden is one of the most inspiring and empowering partnerships that I have seen happen in the beauty world. I sincerely hope that Sparrow Society soars to new heights. And I am excited to see them do so hand in hand with Elizabeth Arden! Well done to two teams of brilliant women.
Are you planning on taking part in the latest "gift with purchase" deal? If so, let me know which goodies you plan on picking up! I have my eye on one or two foundations.. And maybe an extra moisturiser while I am at it!

Rayne XX