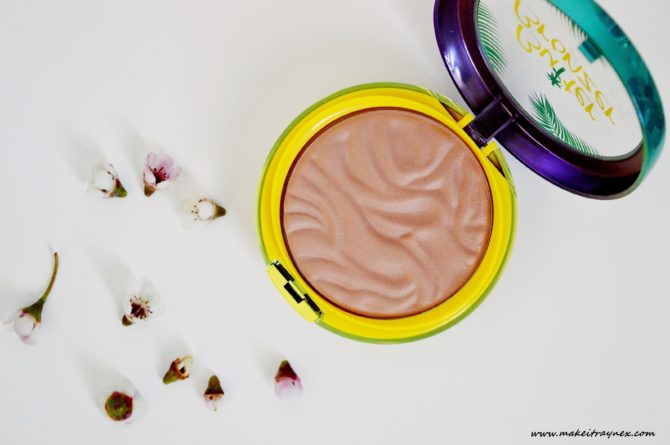 A mini Walmart haul for my birthday {REVIEW}
Okaaay this haul is not anywhere as exciting as usual, but they are always my most read posts. So here is my Walmart haul! My sister's boyfriend was off jolling in Las Vegas for a month and I was dying to place a make-up order. So my boyfriend, bless his cotton socks, said that he would buy me a haul "as a birthday present"
WELL. I have always been in awe of American make-up prices and the American delivery system buuuuuut in this case I had, like, two days to place my order and the thirteen things I wanted would only arrive in two weeks. Ja, major first world problems while living in a third would country (or a developing country as is the preferred term). Anyway so while my boyfriend had great intentions, I ended up with only five things. But they were five items we do not get in South Africa, and therefore they were super exciting!
Butter Bronzer from Physicians Formula
First up, probably my favourite item of the lot! Or not… I am so not sure. I was aching for three of the items in this haul but this was one I had wanted to get my paws on for MONTHS.
Thankfully Walmart stocks this and it was, like, 13 dollars which works out to R170. Guys, it smells like coconut. I have had this for about two weeks and I have not even dipped my brush into it yet! It is GORGEOUS. It smells utterly delectable. The packaging is freaking beautiful. I just can't bear to put a dent into it 🙁
This isn't a review post but once I have the heart to dip into it, I will be sure to post a review!
It also comes with an adorable (slightly quirky) sponge thing. But not as we know them! It is a bit hardier and better quality than the usual brushes which are included in compacts usually. I don't think I will try it though, no matter how cute it is. And finally, the weight of the product is 11g which is MASSIVE for a bronzer.
Setting Brush from Real Techniques
Probably the least exciting of the Walmart  haul, but exciting none the less. I already own one of these but good grief woman, these were going for TWO DOLLARS (and like fifty two cents) on the Walmart site. They cos just over R100 rand. For reference, two dollars fifty cents is about R30.
There is not much I can say about this other than it is the bees knees for setting anything. ANYTHING. And thanks to Cara Fay, I discovered that this works amazingly to blend in concealer too.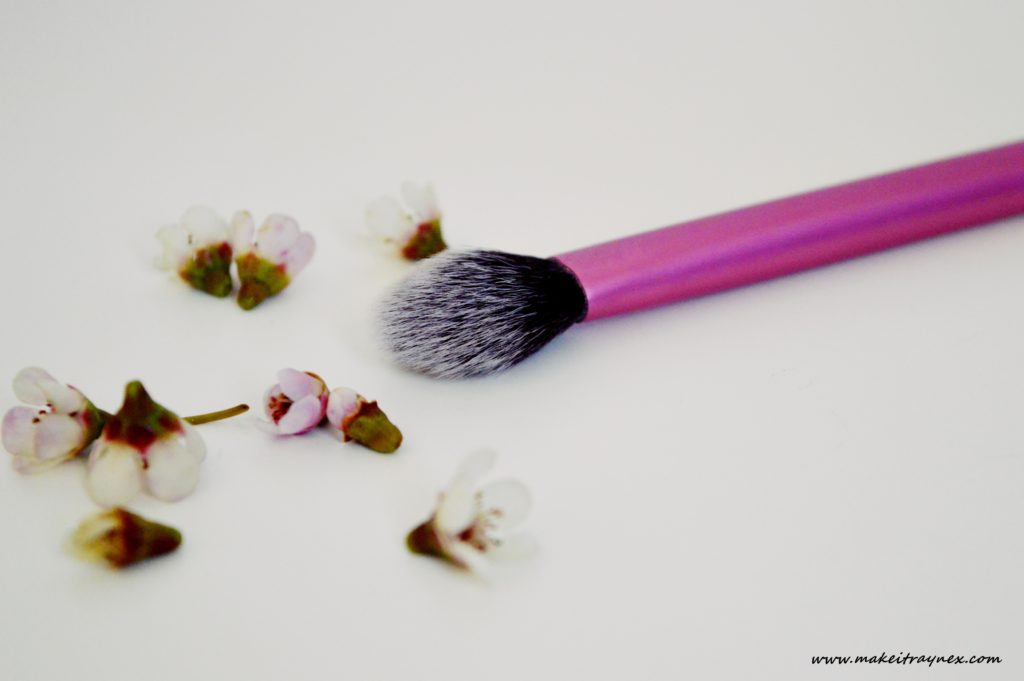 COTY Airspun Loose Face Powder
Before I talk about this, you have to know that I am not easily persuaded into purchasing products via Youtubers. I trust my close blogging friends' opinions over big time YTers any day. BUT. But but but. One Youtuber I love is Tati from GlamLifeGuru and she has probably chatted abut this twenty times this year.
Another thing you must know is before this, I had used setting powder on my face maybe twice this ENTIRE year. And this from the girl who swore by MAC Prep + Prime Translucent Powder for daily wear. But this year I have been staying away from it. I have just been loving a more dewy and glowy look. I just knew I had to get this when I knew I was order from Walmart, it has been on my "want" list for aaaages. GUYS. GUYS. It is 65g. Can you deal with that? That is almost 6 times as much as my holy grail setting powder. And it cost me under 6 dollars.
I wanted to stock up and buy a few because, well, 6 dollars. But realistically this will last me about 8 years. If my maths is correct but I did maths lit in school so who knows… My usual 9g tubs of powder last me just over half a year when I use it daily. So basically I never need to buy a powder again. Anyway, I am going to end the maths lesson here.
So far I have only used this twice and I a loving it! It smells divine, it is SO finely milled and it gives the softest pore-free look. Before starting this post I decided against a review post but now I think I will put one up at a laer stage. It is just so good!
Maybelline Fit Me Matte + Poreless Foundation
Not much to say about this. I only ordered it because the Maybelline Fit Me in the squeezy tube is my number one one ride or die foundy of all time. So basically I ordered it so I could see if there is a difference. Walmart nicely sent me shade 024 when I ordered shade 010. So I am going to have to use half a litre of lightening drops with it. This was also just under 6 dollars and I will kiss the floor of Clicks the day that we start getting Fit Me on our shelves.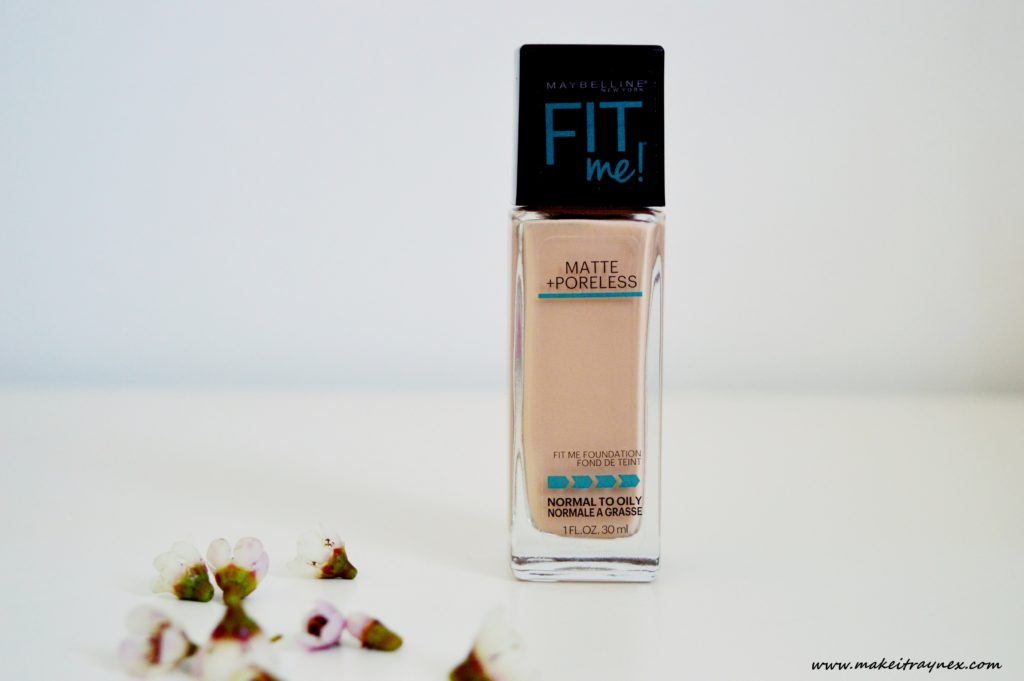 Lash Paradise from L'Oréal
And then lastly, but definitely not least, the ultra iconic Lash Paradise from L'Oreal. I have already uploaded my ravey review on it which you can read here. So I won't say too much else other than it is one of my favouite "drugstore" mascaras now. I put drugstore in quotation marks because we don't get this here. It costs under 9 dollars and I swear on all that is sacred, this is the best. There is nothing more I can say other than it give your lashes volume, length and colour. Perfection.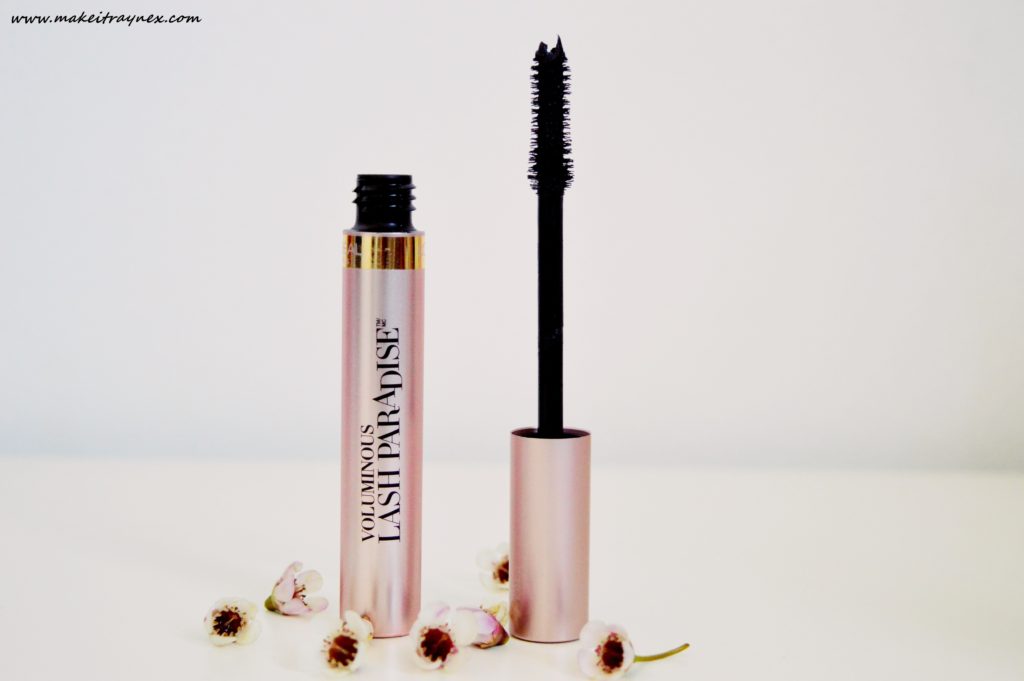 And there you have it. My teensy five item haul which I managed to turn into a novel. Let me know if you have your eye any make-up products which are only available overseas!
Rayne XX