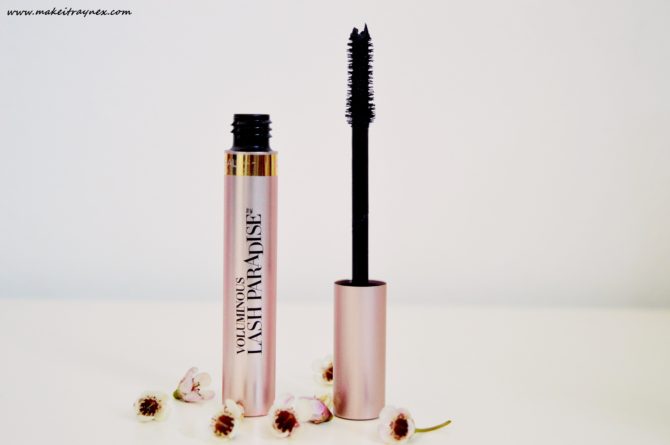 The iconic Voluminous Lash Paradise from L'Oreal {REVIEW}
In my years of loving make-up, I have never seen a mascara as raved about as the Lash Paradise from  L'Oreal has been raved about! It has been called a dupe for Better Than Sex from Too Faced, as well as physically looking almost identical 
I have read and watched numerous reviews on this, and with each one I was becoming more and more desperate to grab it! Being in South Africa, we obviously do not have it. Yet.  L'Oreal South African confirmed via Twitter that Lash Paradise will be launched here, but no dates have been released. Anyway, lucky for me my sister's boyfriend was off gallivanting in Las Vegas and I had this precious little tube delivered to him there. It cost me $8.97 from Walmart which is roughly R117. In terms of affordable mascara, this is VERY affordable for a drugstore/chemist mascara.
Eeeek, and down to using it! Because I was so desperate to test it, I used it when I was quite sick. Usually I would test a product on a full face of make-up, but not with this. I did not have a stitch of make-up on when I tested it for the first time. I did a first impression review on Instagram and I found myself liking the mascara, but not being completely blown away.
The mascara is blackest black, gives you a very feathered out and defined lash, and it sits TIGHT. There is no moving or smudging in the slightest. It manages to give you separate and sleek lashes, whilst still thickening them and adding major volume. The wand is the usual hourglass shape, but a slightly thicker version than we are used to seeing. There are 200 bristles on the wand and, while I don't sit and count the bristles on my other fave mascaras, I am seeing this advertised as being a unique amount. There is no smudging on your bottom lids either, I don't know how the heck they did it.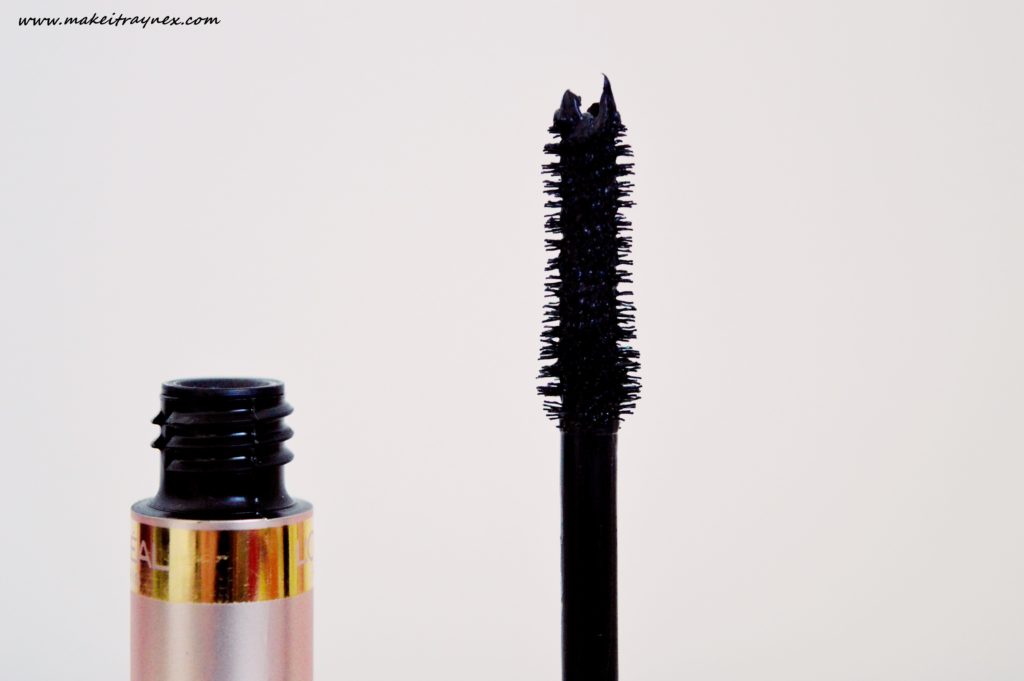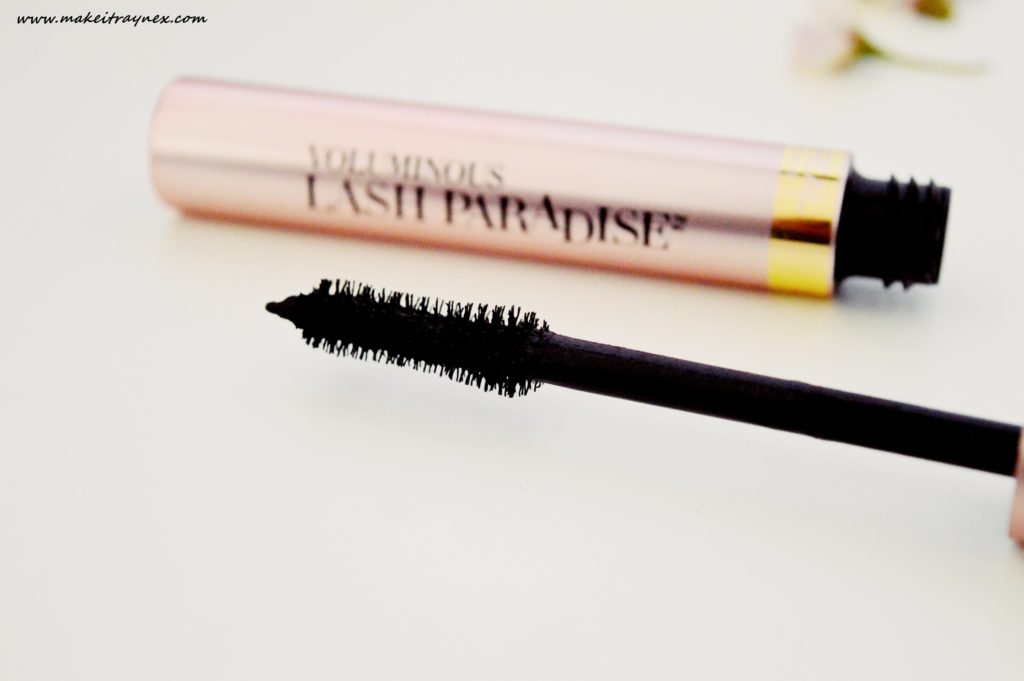 Basically, when I tried the mascara on with no make-up on I wasn't completely in love. But, once using it with make-up applied, it was almost jaw dropping. I am pretty much obsessed and I am not pleased about the fact that I have to use it sparingly. It has shot straight to the top of my favourite mascaras list and it can seriously hold it's own against my high end faves! I also have mentioned – what must be close to – 200 times that the Telescopic Mascara from L'Oreal is my all time ride or die. This Lash Paradise however is a close competitor! As well as their False Lash Superstar x Fiber Mascara being a freaking phenomenal drugstore and locally available option.
Removing it at the end of the day is a dream. You only need Micellar Water and this comes off with no trouble at all. The fact that it can hold your lash the way a lash lift does, but the product removes so easily, is what completely won me over.
Lash Paradise was only released two or three months ago yet it has already hit cult status. It really is a very, VERY good buy. I know it will be an absolute favourite once it lands on our South African shores! If you can get your hands on it guys, DO IT.
Rayne xx