5 Unusual Hendrick's Gin Cocktail Experiences to Conjure this Mother's Day {CAMPAIGN}
5 Unusual Hendrick's Gin Cocktail Experiences to Conjure this Mother's Day
We have just one week left until Mother's Day! And Hendrick's Gin have put put together five gorgeously decadent cocktails to treat your mama bear to. I myself have made two of these, and trust me, they are super easy and oh-so worth it!
Celebrate Mothering Sunday on the 14th May with these unusual, but most certainly delicious, cocktails courtesy of Hendrick's Gin – a most unusual gin, infused with rose and cucumber, to the delight of your most beloved mum.
Concocting one of these unusual cocktails for the delight of your maternal parental unit is an appropriately cordial and respectful gesture of appreciation; yet one that will undoubtedly promote you as her favoured child.
To fill the day with extra delight, why not surprise mother dearest with the Hendrick's Gin Atomiser gift set. This is the ultimate apparatus for cocktail consumption – it is a diminutive receptacle that transforms liquid into a mist of mesmerising vapour that can be used to sprits on the top of your tipple, or even line the glass before pouring your drink.
This multifarious miniature marvel can be employed for a host of undertakings including distributing effective cooling and hydration for roses and cucumbers when filled with water.
Fill it with the taste that tickles your mummy's fancy, and take your cocktail experience to levels of wondrous proportions.
CHELSEA ROSE     –  this is one cocktail experience that I HAVE created myself. You can check it out here. And let me just say, for the record, that it was one truly delectable cocktail experience indeed! You can see my version in the main image of this blog post.

Fruity, Floral
SKILL LEVEL:
Gloriously Novice
INGREDIENTS:
50ml Hendrick's Gin
150ml Cloudy Apple juice
5 Fresh Raspberries
Dash Fresh Lemon
PREPARATION:
Combine all ingredients into a teapot, stir briskly and leave to brew for a few moments. Pour into an ice filled teacup.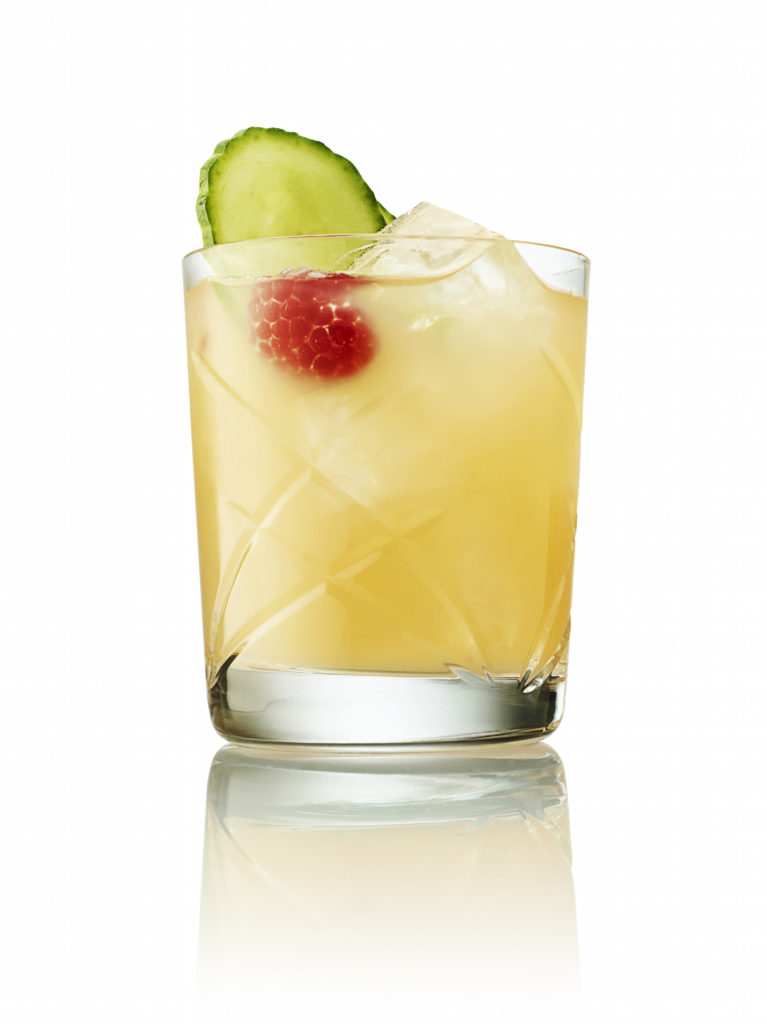 CELERY SOUR
Bitter, Fruity, Creamy
SKILL LEVEL:
Intermediate
INGREDIENTS:
50ml Hendrick's Gin
25ml Fresh Lemon Juice
12.5ml Pineapple Juice
12.5ml Sugar Syrup
Barspoon Celery Bitters
Dash Pasteurised Egg White
PREPARATION:
Place all ingredients into shaker and "dry" shake. Fill with cubed ice and shake vigorously again. Double strain into a martini glass/coupette.
RASBERRY ROSE ROYALE
Fruity, Fizzy
SKILL LEVEL:
Intermediate
INGREDIENTS:
25ml Hendrick's Gin
5ml Sugar Syrup
One Fresh Raspberry
Top up with champagne.
PREPARATION:
Combine raspberry, sugar and gin in cocktail shaker and shake briskly. After just three strong shakes, finely strain into base of flute before layering champagne on top. Mix before drinking.
HENDRICK'S SUMMER PUNCH
Fruity, Floral
SKILL LEVEL:
Intermediate
INGREDIENTS:
500ml Hendrick's Gin
200ml Lemon Juice
70ml Elderflower Cordial
30ml Maraschino Liqueur
20ml Lovage Cordial
1000ml Cloudy Apple Juice
PREPARATION:
Combine all ingredients together in large punch bowl, plant pot, tea pot, or any other suitable vessel. Add plenty of summer fruits (strawberries, raspberries, cucumber, lemon wheels) and a handful of ice. Serve in tea cups over cubed ice.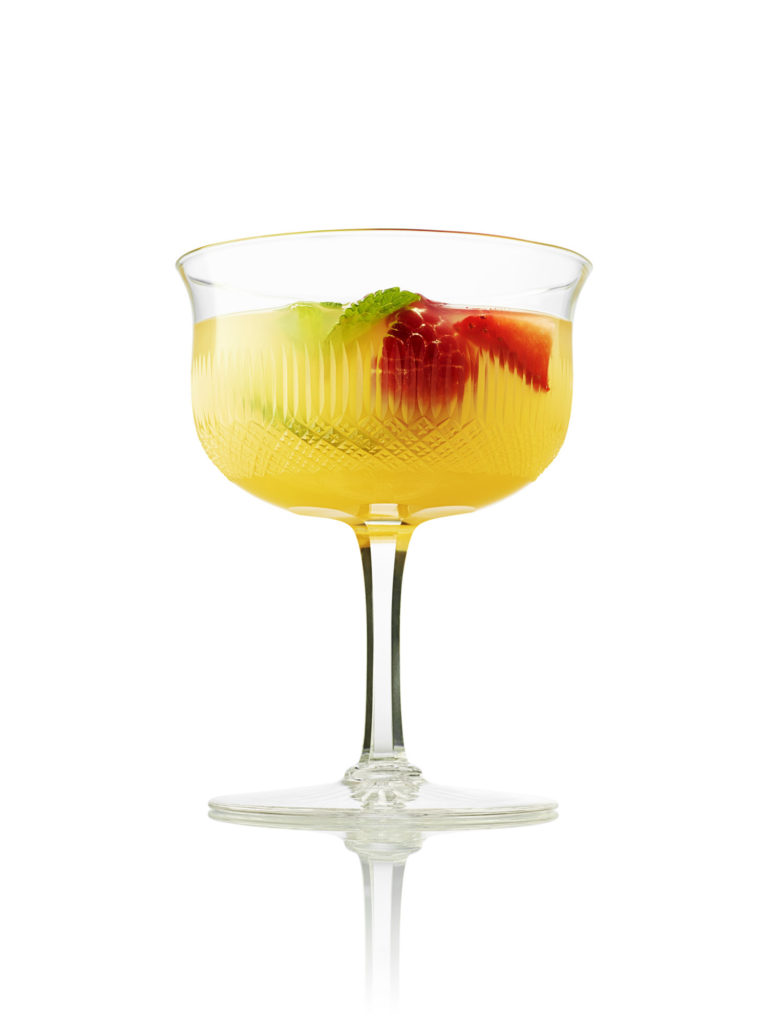 MR MACAWBER'S GIN PUNCH
Herbal
SKILL LEVEL:
Intermediate
INGREDIENTS:
400ml Hendrick's Gin
400ml Madeira Wine
2 Teaspoons Brown Sugar
6 Large Lemon and Orange Twists
Small Slice Orange
1 Fresh Pineapple
4 Teaspoons Honey
Juice of Two Lemons
3 Cloves
Pinch Nutmeg
Teaspoon of Cinnamon Powder.
PREPARATION:
Mix all ingredients in a saucepan and place on the heat. Let the concoction simmer for 20 to 30 minutes. Taste, adding lemon or honey depending on whether you like sweet or sour. When it's ready, pour into a teapot and serve in teacups. Alternatively serve in a traditional punch bowl. Can be reheated so you can make it ahead
.
Please enjoy the unusual responsibly
The exclusive cocktail menu was designed by Hendricks Gin. Hendrick's a deliciously super premium gin produced by William Grant & Sons launched in Scotland in the year 1999.
To immerse yourself even further into the wonderfully unusual world of Hendrick's Gin, please visit www.hendricksgin.com for a most unusual online experience.
Rayne XX