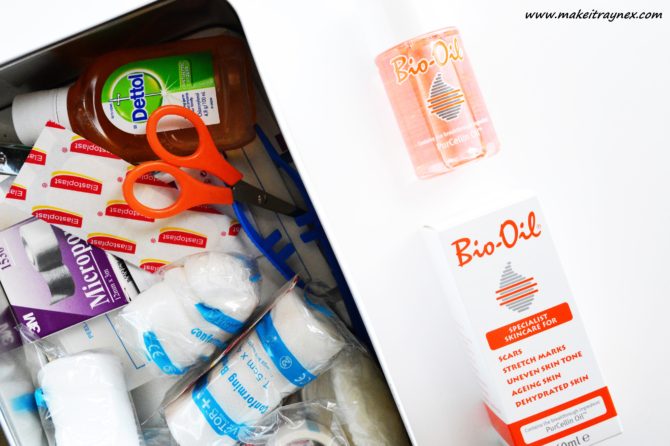 The Story of Bio-Oil's Success {PRESS RELEASE}
Bio-Oil – a true South African success story
Bio-Oil – A true South African success story!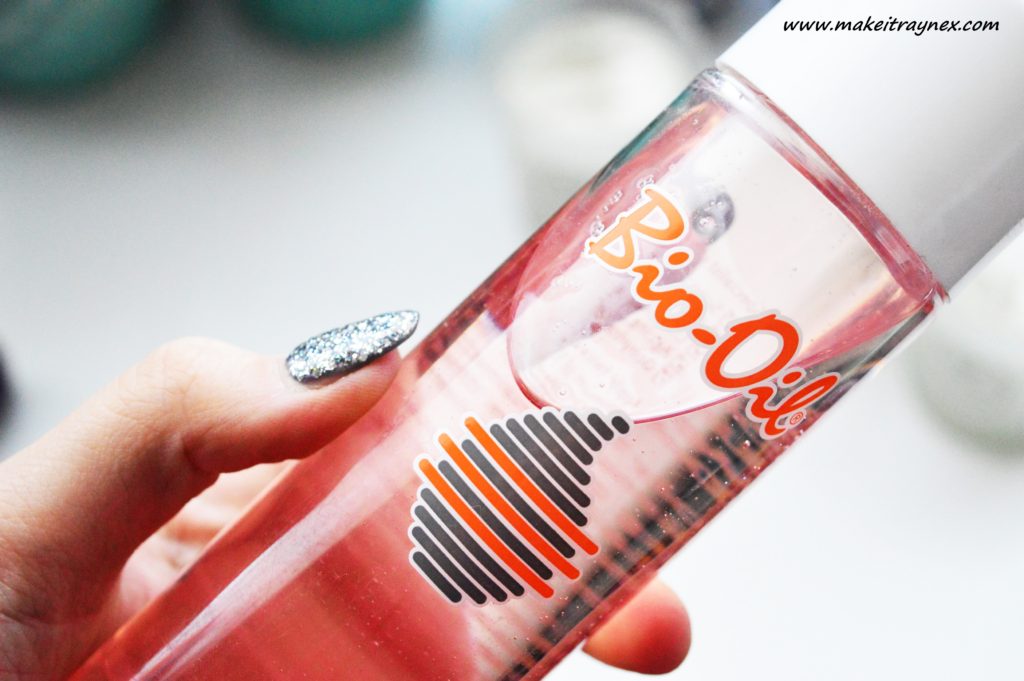 Bio-Oil Timeline:
1954 – Union Swiss (Pty) Ltd established by Adolf Steffen
1972 – Union Swiss sold to Dieter Beier, a young German chemist living in South Africa
1987 – Beier launches Bio-Oil after many years of research
2000 – Beier sells Union Swiss to brothers David and Justin Letschert
2002 – Bio-Oil launches globally
2013 – Evolabs becomes the South African distributor
2014 – Union Swiss launches Lipidol
2016 – Bio-Oil is sold in over 100 countries and is the No.1 scar and stretch mark product in 21 countries
Origins and Formulation
The Bio-Oil formulation was the life's work of Dieter Beier, a German chemist living in South Africa. He began research into oil-based skincare at Union Swiss in the mid '70s, culminating in the launch in 1987.
It was not an instant success.
At the time, mass-market skincare was dominated by creams and lotions – beauty and self-pampering were 'in' and a problem-solution specialist skincare oil was an aberration. Many retailers were loathed to list Bio-Oil simply because they didn't know where to put it on their shelves. But Dieter Beier persisted. From his research he knew that oil was an ideal medium for skincare. Unlike water- based creams and lotions, an oil-based product creates a near oxygen-free environment for its active ingredients.
Vitamins and other natural extracts can be suspended in oil for an indefinite period, their potency intact, without the complications of added preservatives. And most importantly, an oil-based product complements the skin's natural oils.
Beier's challenge was to create an oil that was light and non-greasy so that it could be easily absorbed into the skin. The breakthrough came with the inclusion of PurCellin OilTM – an ingredient inspired by preen gland oil which is the source of the sheen and suppleness of a duck's feathers. PurCellin OilTM reduces the thickness of Bio-Oil ensuring optimal absorption of its key ingredients: Vitamins A and E, and Calendula, Lavender, Rosemary and Chamomile oils.
Business
Despite Beier's breakthrough, Bio-Oil sat quietly on the shelves of South African retailers for 13 years. The followers
it had were loyal, but most consumers hadn't heard of it, never mind try it. That changed when Dieter sold Bio-Oil to
brothers Justin and David Letschert in 2000.
The Letschert brothers, who were running a mergers and acquisitions firm specializing in personal care and pharmaceutical products, were approached to find a buyer for Union Swiss – a 50 year old business with 120 products in its stable. The company had to be sold as a single entity, and after struggling to find an interested buyer the brothers decided to buy the company themselves. They sold all of the products in the Union Swiss group bar the one they believed had potential – Bio-Oil.
Whilst the Letschert brothers retained Bio-Oil's original formulation, they did two things: they changed Bio-Oil's packaging to better suit its problem-solution positioning, and they changed Bio-Oil's advertising. From that day, the lifeblood of the Bio-Oil advertising would be the testimonials of  its users.
In 2002 the Letschert brothers, knowing they had a winning product, rolled the brand out globally. Bio‐Oil was launched in the U.K. in 2003, Australia the following year, then New Zealand, Japan, Canada, the U.S.A and the Netherlands. Today, Bio-Oil is available in over 109 countries across five continents. It is the top selling scar and stretch mark product in 21 countries. Doctors and pharmacists around the world recommend Bio‐Oil as their first choice for scars and stretch marks.
What is the secret to Bio-Oil's success?
A bottle of this much loved product is sold, somewhere on the planet, every few seconds. Kim Lombard, managing director of Evolabs, Bio-Oil's Southern Africa distributor, says "trust" is the secret to Bio-Oil's success. "Bio-Oil was formulated principally to improve the appearance of scars and stretch marks; these are emotional issues, closely linked to one's self confidence, hence users of the product need to be able to trust Bio-Oil, much like they'd trust a doctor", says Lombard. The key to gaining trust is consistency, Bio-Oil has strived to remain consistent over the years, and has steered away from new brand innovations or fancy pack upgrades.
"The simple truth is, Bio-Oil is a product that works – brilliantly; most people who try it end up loving it, they just need to be given the chance. Bio-Oil targets a problem, not a person, and because it's unconcerned about all the other stuff, it does it very, very well."
What makes Bio-Oil different?
Perhaps because it is a single product, not a range, Bio-Oil has always felt like a little brand; a brand people feel they can talk to, 'share' with. "Over the years the brand has received hundreds of letters and emails from customers telling us how they use the product. Bio-Oil has the ability to serve and transition through the many changes that life brings; from childhood scratches and marks from playground tumbles, to stretch marks as a result of adolescent growth spurts, burn related scars, acne scars, surgical scars, to the prevention of pregnancy stretch marks as the skin expands to accommodate new life. We allow consumers to embark on their own discovery process, to find their own uses for the product. This discovery process gives them an enormous sense of ownership – Bio-Oil is their little skin secret", says Lombard.
Future plans for Bio-Oil?
To continue doing what it does best – help improve the appearance of scars, stretch marks and uneven skin tone.
Pricing and stockists – available at pharmacies and selected retail outlets nationwide in 60ml (R89.99), 125ml (R129.99) and 200ml (R189.99).
For further information visit www.bio-oil.com.
Keep your eyes out over the next few weeks. I will be publishing my own experience with Bio-Oil regarding some NASTY face burns I got from a hair straightener a few years ago!
Rayne xx