Sorbet Scrub Series! Week 5 – Sensual Luxurious Oil Polish Up Salt Scrub
Whoo hooo – I am super chuffed with myself for keeping so up to date with my Sorbet Scrub Series! I get so excited when starting blog series', but then I get lame and stop after a few installments. Thankfully, this series has been a dream to write because I am currently way obsessed with the Sorbet range.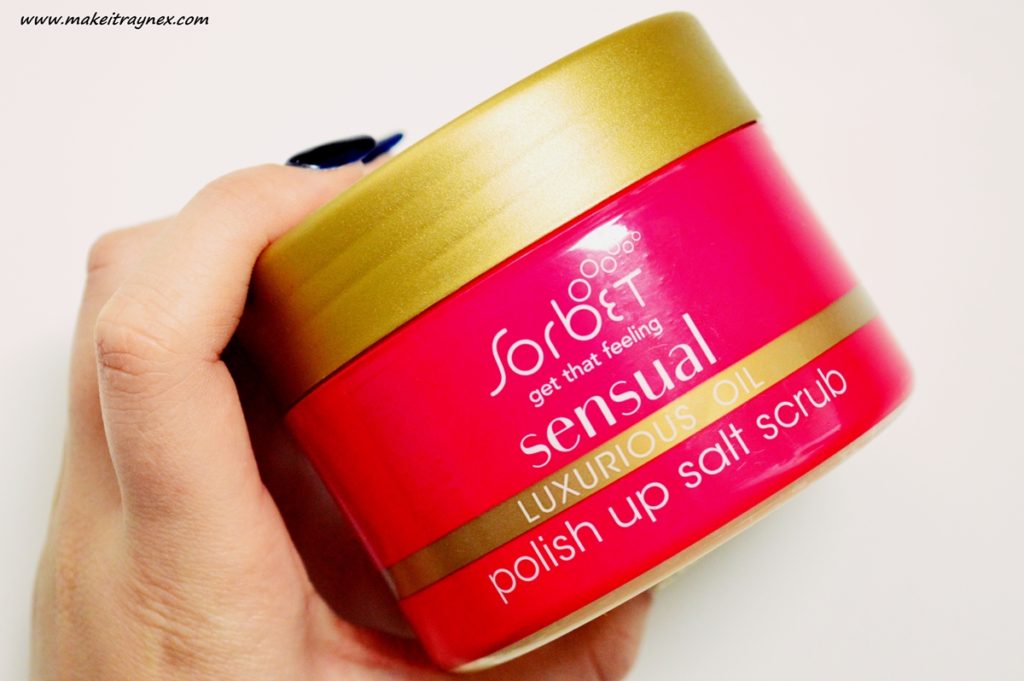 This week's feature is the  Sensual Luxurious Oil Polish Up Salt Scrub. Try to say that fast ten times!  After featuring the Sorbet Sugar Scrub in Week 2 of my series, I knew I had to feature another tub scrub as people clearly loved reading about the Sugar Scrub.
The word 'sensual' always makes me think of firey gingery smells. Smells which I don't usually gravitate towards. So when I caught a whiff of the gorgeous elderflower and jasmine with something slightly exotic, I was excited.
The scent of jasmine also increases your sense of well-being and calmness. And heck knows, we could all use some of that in our life!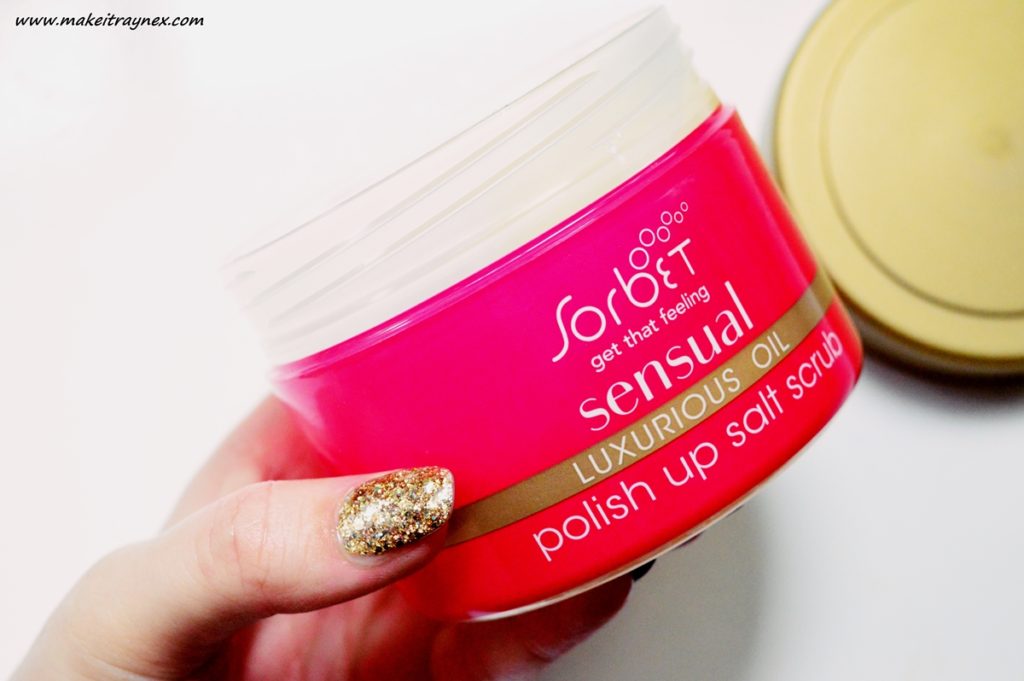 The granules in the Sensual Luxurious Oil Polish Up Salt Scrub are less coarse than the granules in the previously reviewed sugar scrub. Could this be because the one is sugar and the other salt? Maybe. Either way, it makes for a fabulously refreshing body scrub. You do need to press a bit harder or use this with an exfoliating mitt to get as good a scrub. The peeps who don't love a really deep exfoliating cleanse will love this option. As with the other Sorbet tub scrubs, this leaves a little bit of a luxurious oily residue on the skin afterwards. This just leaves you feeling oh-so decadent and treated!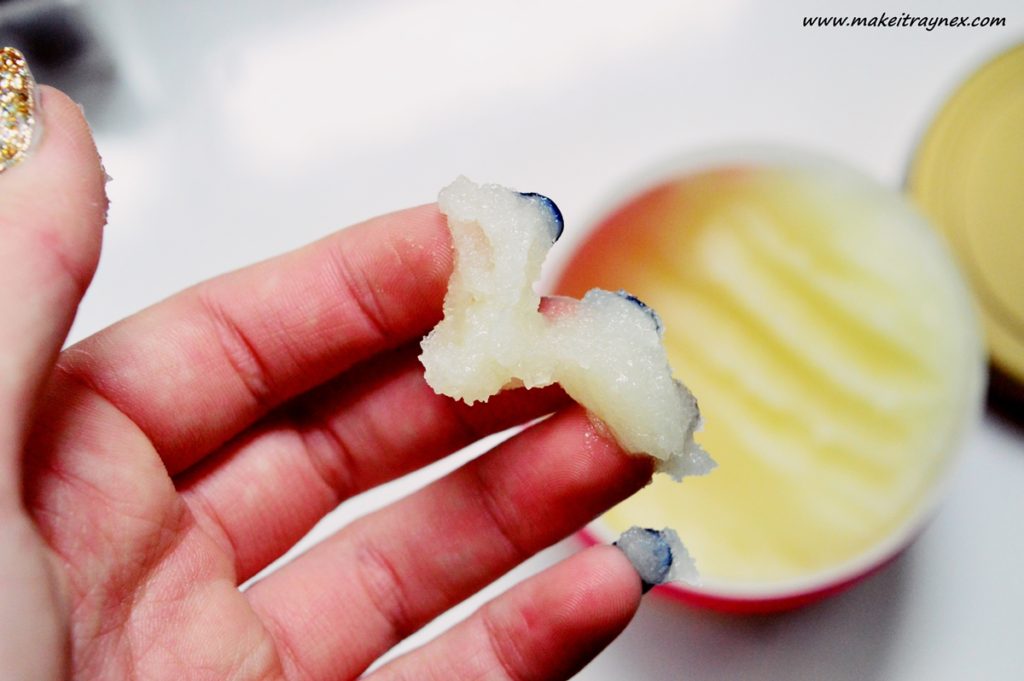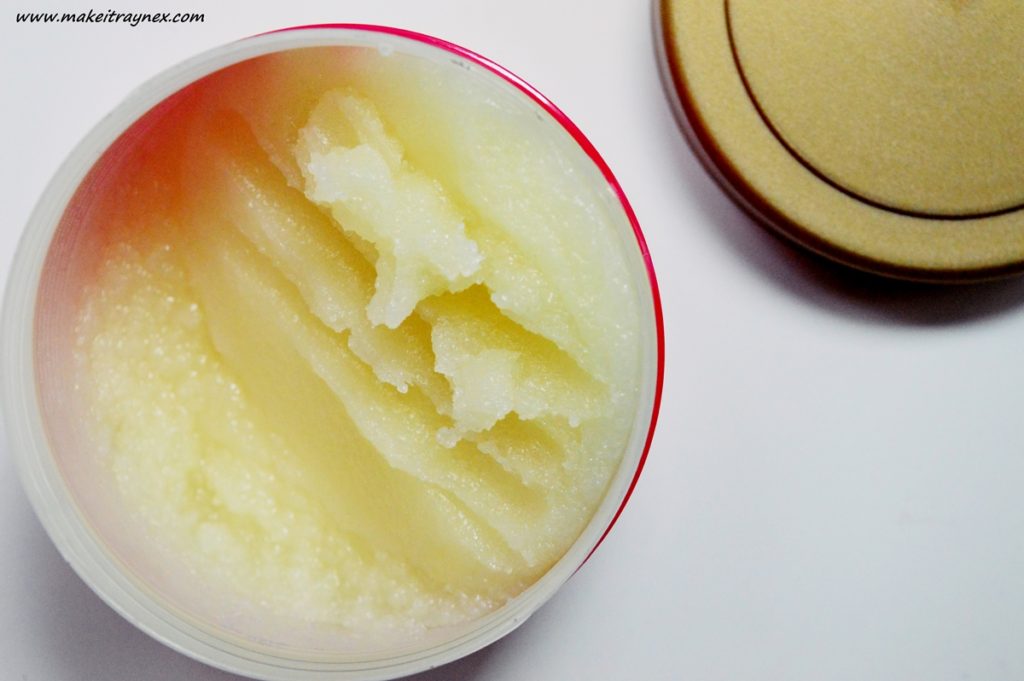 If you search for this product online, you will see a lot of reviews recommending you don't use this on your face. Okay, ladies, WHY would you use this on your face? I have looked all over the packaging and read the instructions and nowhere does it say 'face scrub'! Just saying. I can imagine this would probably be really eina. So please, do not try that at home.
The packaging is sleek and hardly. I do appreciate the screw on lid so that no water is able to get into the tub and slightly dilute the formula.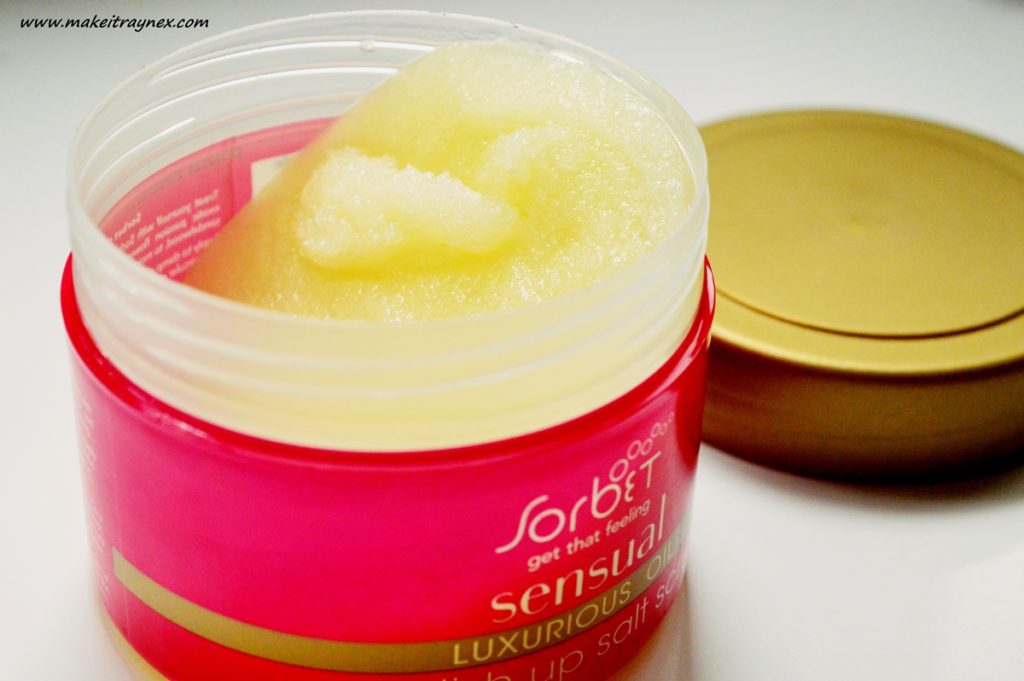 And now for the best part, the deliciously sized tub is only R45! Hello. Yes. R45. I would say this Sensual Luxurious Oil Polish Up Salt Scrub measures up almost as fabulously as the Sugar Scrub. It is not as awesome, but it is very close. The price difference is exactly R100 bucks though, making this more affordable for beauty lovers looking for a treat.
What do you think – does this sound divine to you? Let me know if there are any Sorbet products you would like me to review! 
Rayne XX