Salon Skin Daily Skin Polish Powder from Sorbet – Sorbet Scrub Series! Week 3
Gah! I totally wanted to save this Daily Skin Polish so that it would be my final product review in my Sorbet Scrub Series!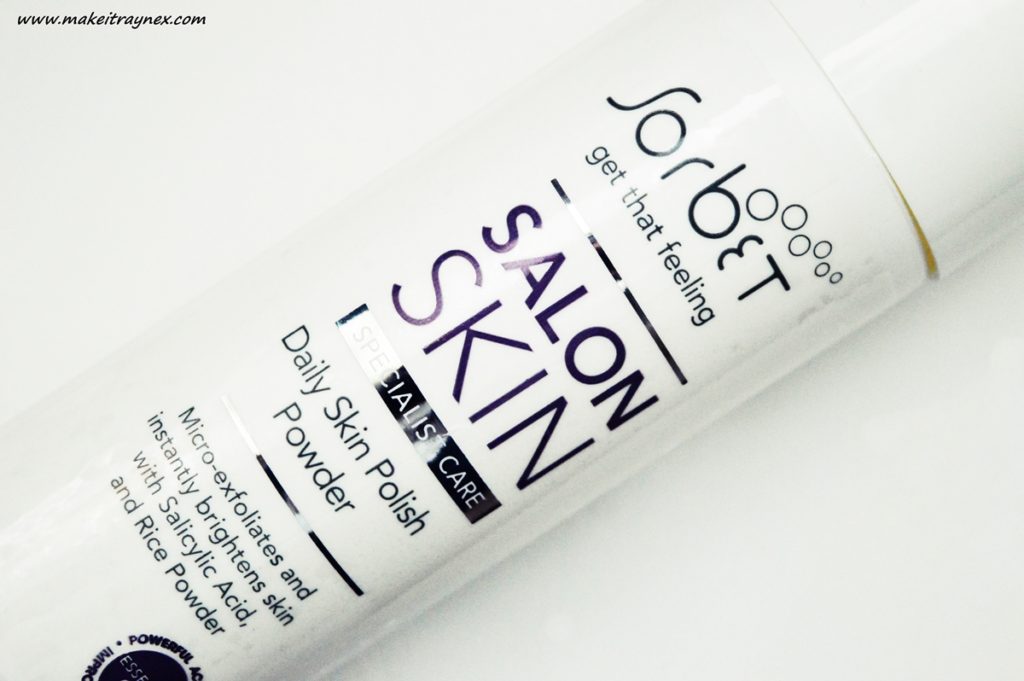 I have heard time and time again that this Daily Skin Polish is a pretty close dupe to the Daily Microfoliant from Dermalogica. So when I picked this up at Sorbet I was beyond excited to give it a go. I was pretty convinced that it would be a winner – as I have only seen positive reviews on it – so I wanted to save it to be my final review. Kind of like a "saving the best for last" thing.
However.. I have been eating SO badly these last two weeks and I have been getting about three hours sleep a night (check my latest Life Update post if you have no idea what I am going on about). So, of course, my skin has lost the plot. I developed a dry patch on my forehead – I usually NEVER get dry skin! I also developed pimples on my hairline and a scattering of pimples on the side of my chin and on my cheek. Charming, Rayne.
ANYWAY, my skin was basically craving a deep pore and cleansing exfoliation but nothing that I have at home was working for me. I knew that I had this little gem waiting for me but I sooo wanted to keep it for a later stage… but.. noooo, I totally caved! I know I could have used it and reviewed it laaaater but I much prefer to take pictures and all of that good stuff before the product has been opened.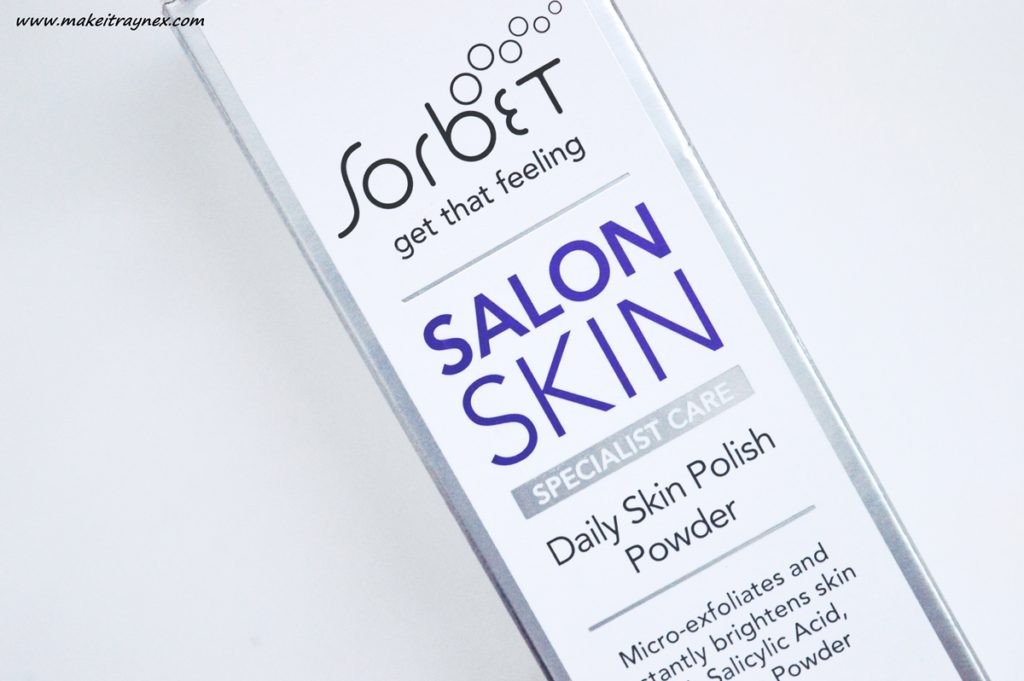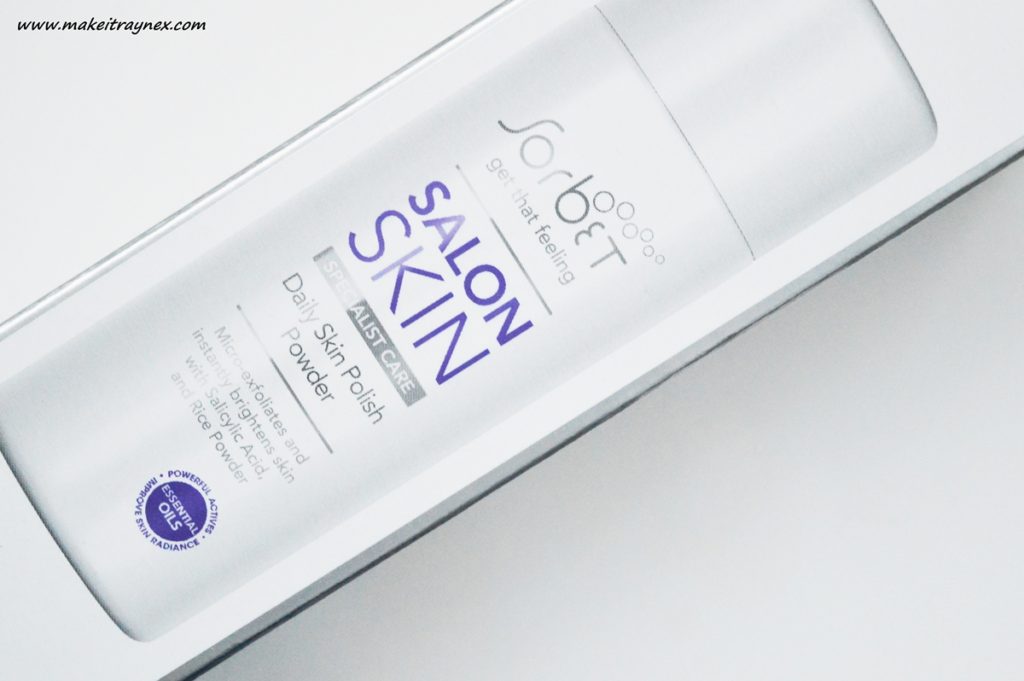 I gave in and used it. And oooohoooo my gosh. Immediate relief for my face! I am completely hooked already. Lets go on and review a few of the awesome pros of the product before I tell you what it did for me;
Formulated to brighten and restore skin and skin cells.
Micro-exfoliates and instantly brightens skin with Rice Powder, Salicylic Acid and Papain.
Face will feel restored and renewed.
The entire Sorbet Salon Skin range of products combines essential oils (Lavender, Geranium, Grapefruit & Tea Tree), advanced actives (Salicylic Acid) and highly concentrated vitamins (A, C & E).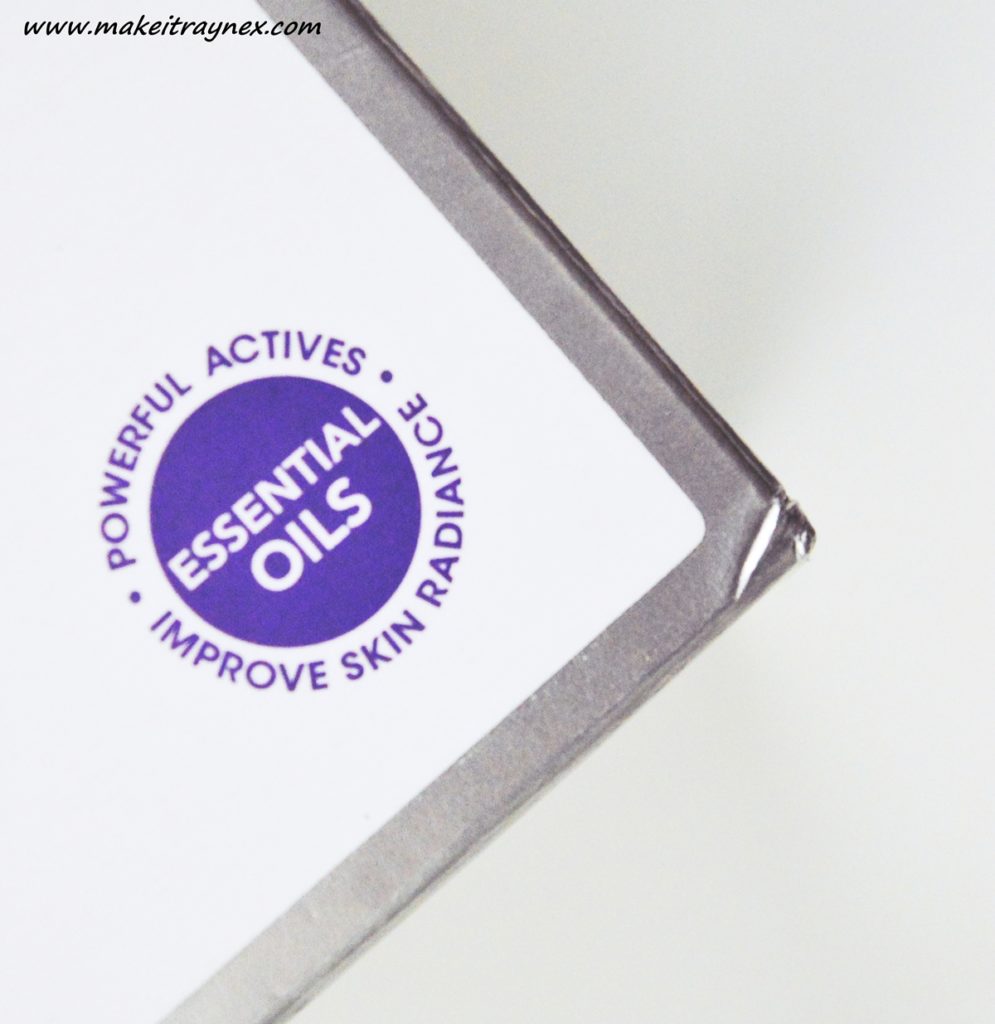 And a few attributes of the Daily Skin Polish that I personally love;
The packaging is exactly what I love! Sleek and simple.
The dispenser at the top of the bottle is one that you push down to pop the opening up at the other side. This is so useful when in the shower. No more having to screw a lid off, deposit the product in your hand and somehow screw the lid back on with one hand. I would always always get so much water into my skincare products because I could never get the lid back on properly with only one hand!
This scent is phenomenal! The added essential oils makes it smell organic and fresh and lavender-ish.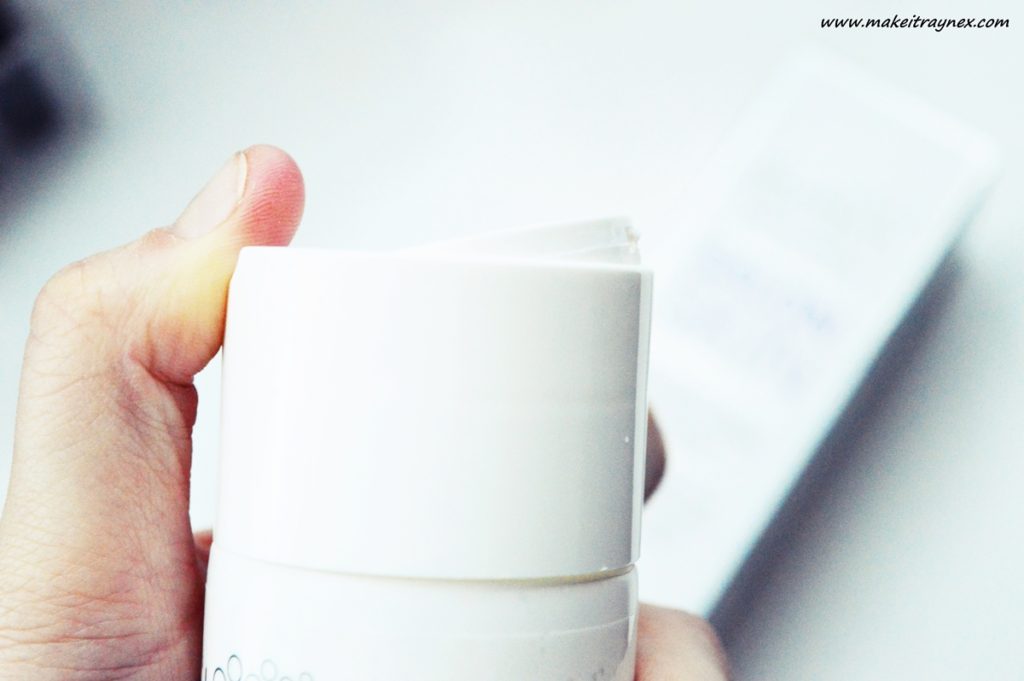 It is a simple and user friendly product. Dispense the Daily Skin Polish granules onto wet hands. Then create paste which you lather onto your face. The formula feels a lot less granualy on your skin than when it is in your hands. Once on your face you can use it as a light face cleanse or you can really get in there and scrub! I went with the latter option as I had a few pimples which needed a good cleansing. Sounds gross, sorry not sorry. 
You can immediately note the positive effects. Immediately. You can just feel that cleansed rawness on your face that comes after a great exfoliation. And by the next morning, my problem areas on my face were already greatly minimized.
It is so rare that you find a product that works on dry, oily, problem skin, acne prone skin and so on. I have generally okay skin but I have a very dull skin texture. This just perks it right up! You can see the nourishment that has been added to my skin right after one use. I also definitely felt like the dry areas on my forehead were greatly reduced after one use.*
The Daily Skin Polish from Sorbet is currently available for R220 at all Sorbet Salons. Something noteworthy is that, since the range launched in 2014, the price has remained the same. The tube is a 75g bottle which is guaranteed to last you a very long time. See image below for the amount used per face cleanse. Another favourite attribute of mine is that it is a daily skin polish. None of this odd "use once or twice a week" nonsense.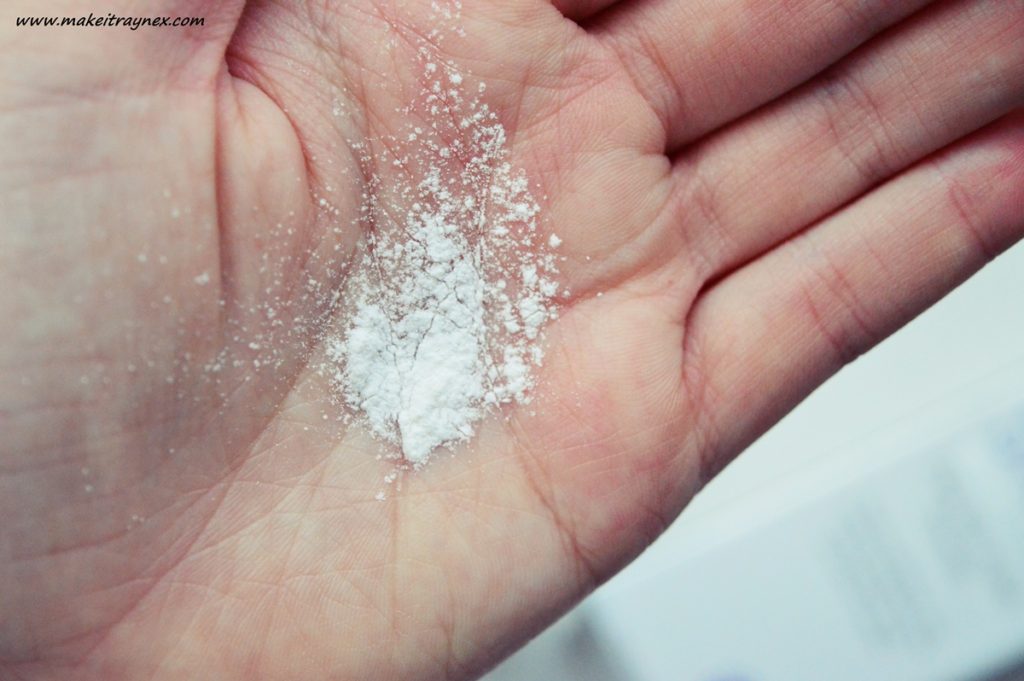 I know some of my readers are younger ladies who may think that R220 is a lot of money to spend on one product. However, I can assure you that this is worth every cent. In my review of the high end Dermalogica Microfoliant I did mention how R900 for a teensy bottle is worth it in the long run as it was an incredible product. Now, this is pretty much on par with that! I would most definitely call this a dupe product. If you look at it technically, I will get three months use from this. That means that over 90 days you will be spending R2.60 per day. And I would happily spend R220 for ONE month of use. I am that happy with this product.
Thank you so much for popping in to read my third installment in to Sorbet Scrub Series! Don't forget to comment & let me know if there are any Sorbet products you would love a review on.
Rayne XX
*After eight uses over four days, my dry patches on my forehead were totally gone. Seriously. I was pretty shocked that it worked that quickly! Admittedly they were small patches, but still. Completely gone!

The Sorbet Scrub Series is run in collaboration with Sorbet Sun Valley. You can give them a call on 021 785 2767 to make a booking. Or you can pop in and make a booking. They are located in the new Sun Valley Mall. Bookings are always a good idea. See the full list of available treatments here – https://www.sorbet.co.za/salons/