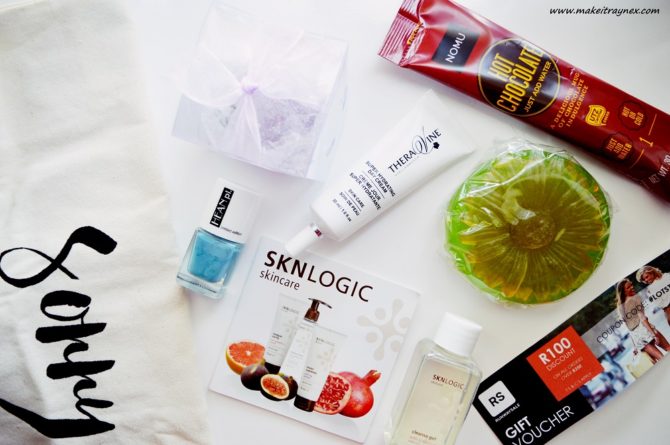 Belle Box – May 2016 {REVIEW}
Heard about Belle Box? You probably have. It's the latest monthly subscription stuff available to us local South African girls and even though I am totally behind the times and only getting around to post my May box now, you can purchase the latest box by clicking on this link…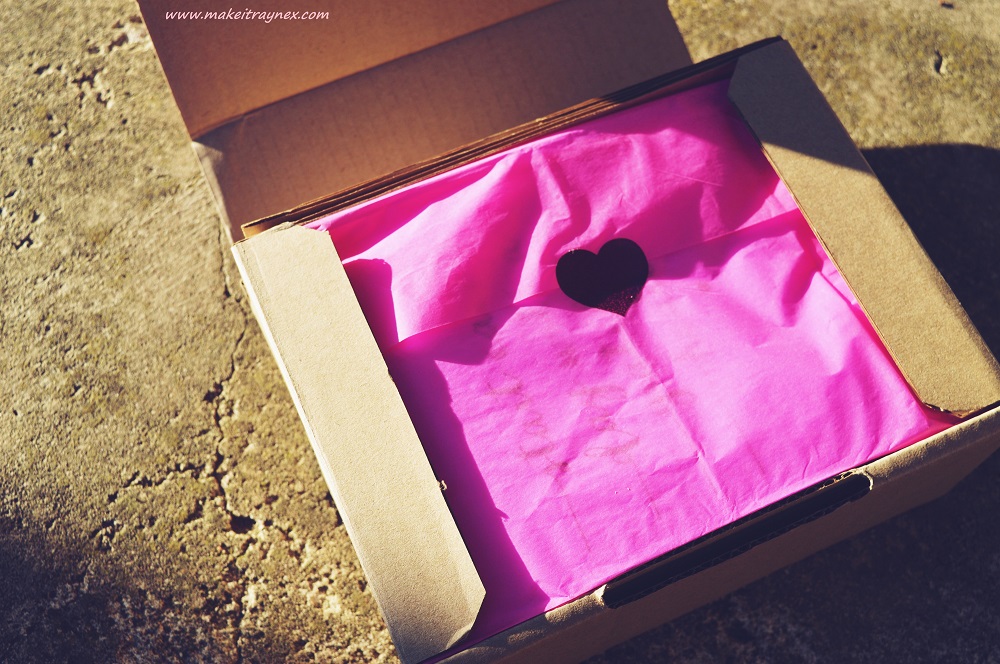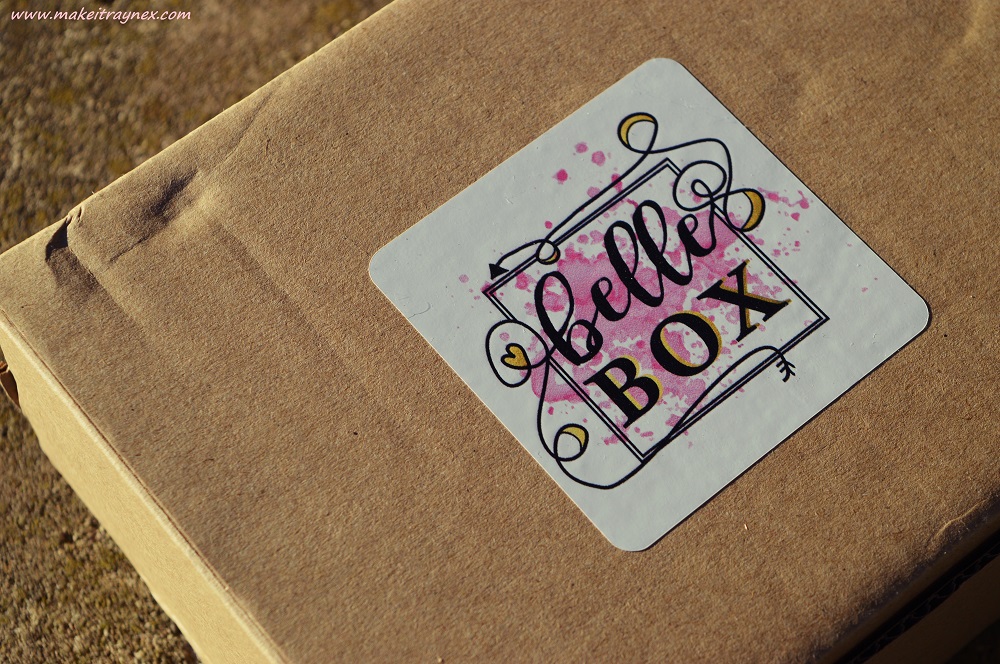 Of course you wanna see what was in the May Belle Box box! So here you go. And just for the record, this box was valued at a whopping R550 but it was available for purchase at R200. Postage to you is an extra R50.
NOMU 'Just Add Water' Hot Chocolate sachet – R59 for a pack of 10 sachets – Pretty much just a normal delicious hot choc, PERFECT for these dreary Winter evenings, but these sachets are larger than normal! I have been making it with warm cream and hot water in a soup mug 😉
Hean  Nailpolish – Time and time again I have mentioned that I don't use nail products or nail polish at all as I have the worst nails and the only time I am able to get any use from nailcare products is when it is in Sorbet and someone is tending to acrylic nails on my hand!  Besides for that, this blue shade – with a dash of grey undertone – is super super cute and I totally would use it if I used nail polish. Also, this shade 226 'Island Girl' is limited edition. Awesome! I did notice that the nail polishes in all the May Belle Box subscriptions were different and I definitely think I got the best shade!
SKNlogic – SKNcleanse Gel – This mini bottle of cleansing gel is definitely a winner in my book! I have very recently swapped over from using cotton pads and micellar water on my face everything to using cleansers (less waste) in the shower to remove my makeup and this gives a nice fresh cleanse. I can definitely pinpoint the grapefruit extract in this cleanser, which is fine by me as I love the scent of grapefruit.
Theravine – Super Hydrating Day Cream – This would definitely be the star product out of all the products! This Theravine cream is so so perfect for me as I suffer with dry skin, and even more, we are in the throes of Winter and my face is taking strain more than ever before. Also, at R485 for a 50ml tube, this isn't super cheap and it was a super treat to receive in the Belle Box!
Runway Sale – Voucher – I am not the hugest fan of shopping online for clothes so I probably won't use this voucher but I know it will be super helpful to other ladies buying online this Winter season.
Delight Bath Essentials – Body Soap & Ballistic Bath Bomb – I am not the biggest fan of glycerin soap (I feel like it  makes my skin too tight and dry) but I love that this little bath ballistic is only R10 – what a cheapie bargain!
Mr. Price Canvas Shopper Bag – I have been using this to take my lunch to work in and its super strong and durable (I pack a LOT of lunch!) Also ,the text on the bag, 'Sorry I'm Not Sorry' is so me!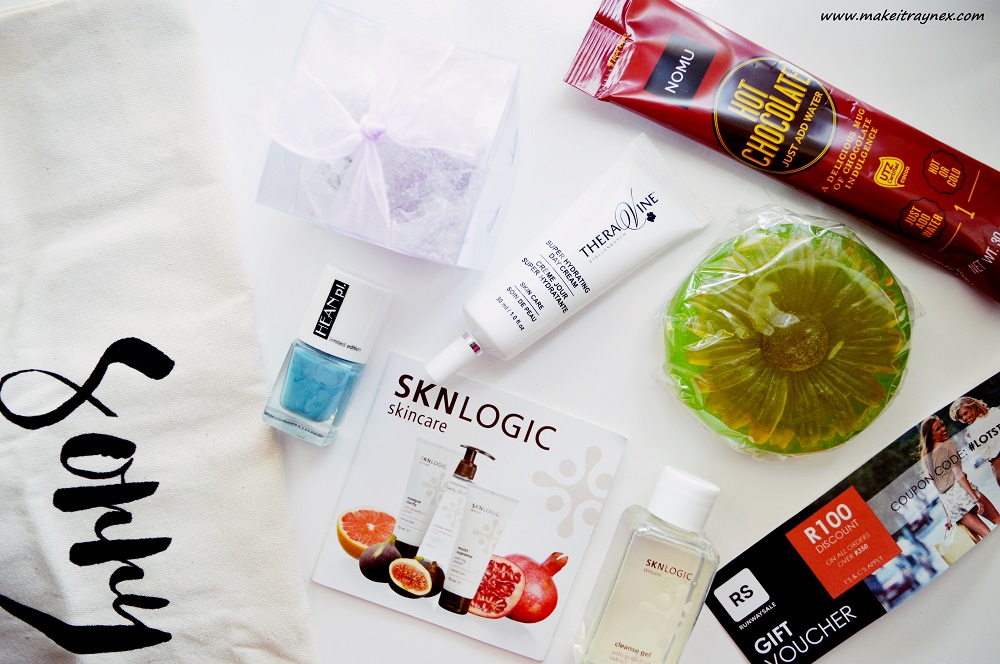 As I said above, I am WAY behind with the reveal of this box's contents, but the latest June box is still on sale for purchase and you can see more info here, here and here. Leave a comment below and let me know if you have placed your order!
Rayne XX