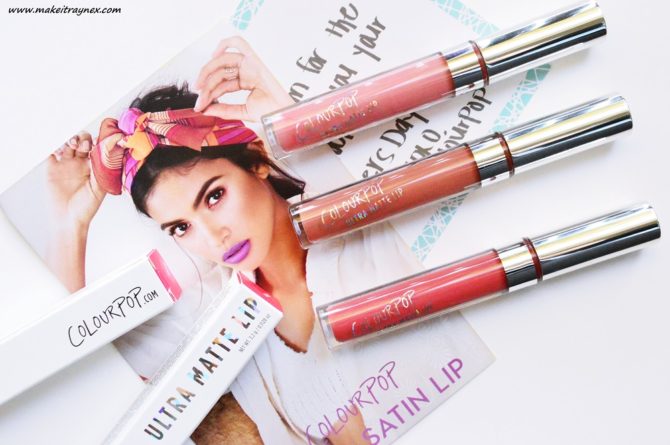 My first Colourpop experience {REVIEW}
I ordered some items from Colourpop and, of course, I had a swatch post planned. So many Saffas were asking after the shipping process and the condition of the goodies so here goes a full review on all three aspects…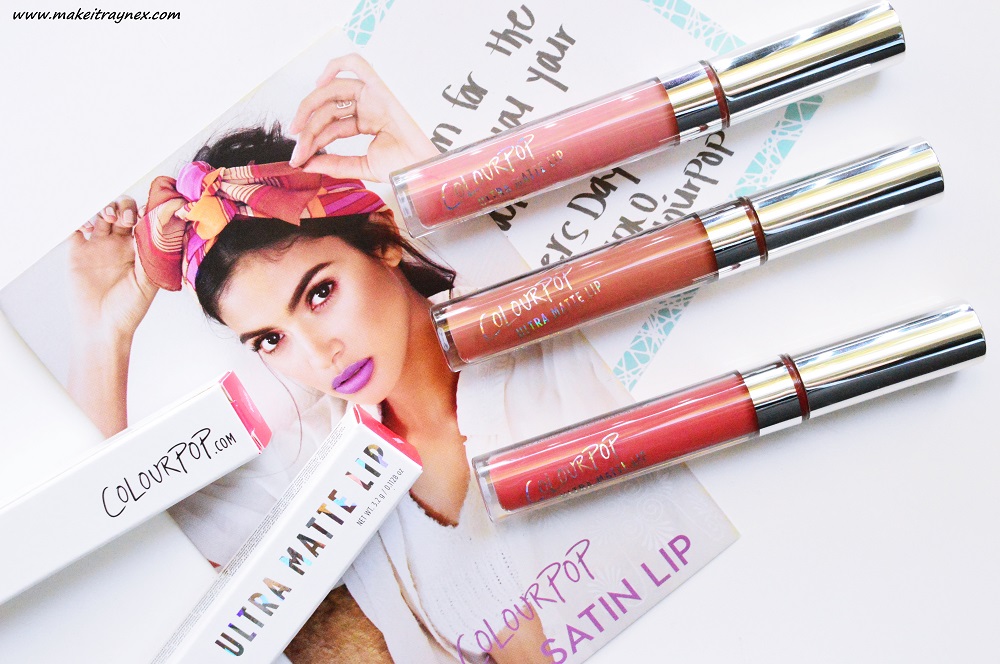 I finally joined the land of the living and ordered goodies from Colourpop while they were having their sitewide 20% off sale. Shock and horror that I hadn't ordered before now, I know.
Cara recently won herself an awesome voucher from Postbox Courier which gave her a shipping voucher up to a certain amount. Lucky for me, being friends with her, she let me get in on the action and we placed an order together. Being broke (always) I only ordered three Ultra Matte Lipsticks in the shades Beeper, Bianca and Bumble.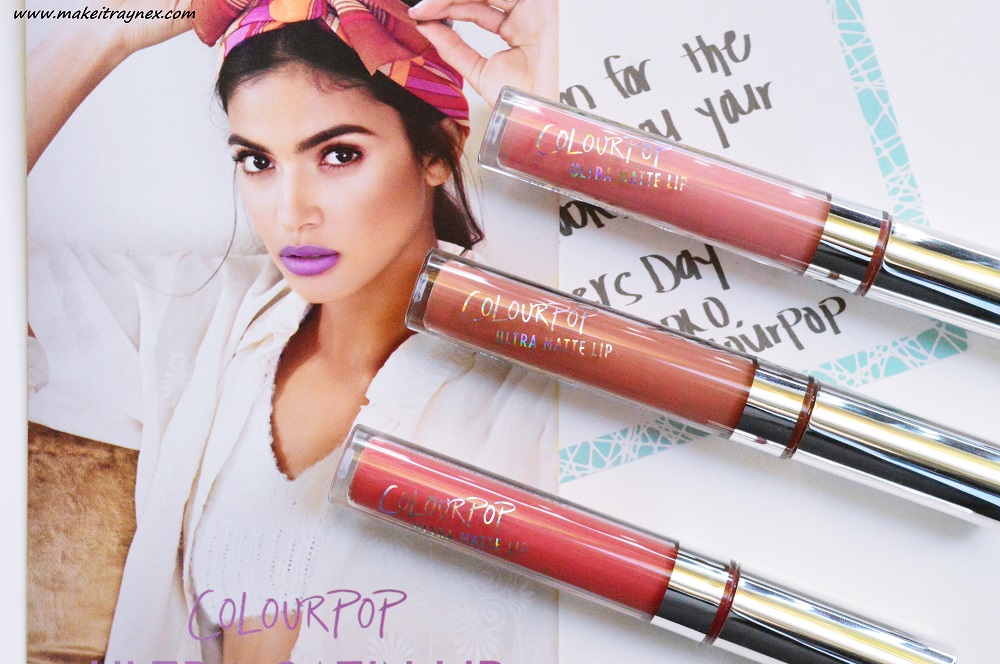 The ordering process: The order was placed on 1st May (a public holiday), the amount is immediately deducted from your account (a few days later an international fee charge comes off but it was less than R15 for the R400 order), and on 3rd May I received an email that the shipment was scheduled for order.
The shipping process: I won't go into the entire Postbox Courier schpiel but you basically have international addresses which your order is sent to and then sent on to you in South Africa. Our products arrived at the U.S address on 6th May and then you receive a mail letting you know how much the shipping to South Africa is. Ours was $35 but because Cara had a voucher, we got it FO' FREE. It then took another 6 days before it arrived at my home address.
On the day of delivery, Postbox Courier got in contact with me to let me know that a very unfortunate event took place; a crate containing water bottles filled with water (or something to that affect) fell onto a shipment of parcels. That shipment included ours so our parcel may arrive looking slightly 'rustic'.
'Rustic' was one way of putting it. The package it was in was still wet when I received it, the paper bag it was in literally fell apart in my hands and the Colourpop goodies were not wrapped in bubble wrap, they were just placed into a padded envelope and then travelled from Colourpop HQ to our U.S address to Johannesburg and to Cape Town. It boggles my mind that it did not tear before getting to us. The actual goodie boxes were also soggy which sucked because it means the usually gorge packaging could not feature in the blog post BUT, lo and behold, the products themselves were in tip top condition and not badly affected at all! Backtracking a bit; we did not pay any custom fees. I think that was a 'luck of the draw' thing because another friend who ordered less items than us paid R175 customs. Maybe the customs peeps felt bad for our soggy envelope.
The products: whoo hoo! I gots me some Colourpop! I love love loooove these Ultra Matte lipsticks! As I type this it is 4.17pm and I have had Bumble on for just under four hours and I swear it has not budged anywhere except the corners of my mouth. I Snapchatted check ins of myself applying and wearing all three shades throughout the day and I have been wearing this one for ages now.  I also ate and drank coffee and checked that in on Snapchat – literal non moval of the lip product.
I am totally kicking myself for not ordering more as I would love to try out so many of the other products they have on offer. The highlighters look gorgeous and the brow products also look fab – AND everything was 20% off at the time that I ordered! Double kick to myself!
I know my shades look pretty similar to the eye – but they are all so different.
Beeper is by far my fave shade, and I always knew it would be my first Colourpop purchase as it is supposedly a knock off for the Kylie Lip Kit in Dolce. Then the other two I chose based on shades that I normally gravitate towards (better safe than sorry) BUT Bianca is definitely too light for my skintone. It is very similar to Stila's Stay All Day Liquid Lipstick in Bellisima which I wore once and looked terrible.
I seriously am OBSESSED with Beeper. Anyone who follows me on social media will have seen that I pretty much wore Beeper for two weeks straight. I even had people stopping me and asking after the shade. I hate when people ask and then the product is not readily available 🙁 
They feel satin-y when applied and they quite quickly take on their matte effect. THANKFULLY they aren't the intense mattifying types that sink into every possible crease on your lips. I do have pretty bad lips when it comes to dryness, flakiness and creasing and for the sake of an honest review I only used lipbalm before taking the swatch pics, when usually I would go through the whole lip exfoliating rigamoll.
They are super super creamy but do not apply too thickly at all. It really is honestly the perfect formula for liquid lipsticks and I TOALLY get why Colourpop has caused such a stir in the beauty world with them.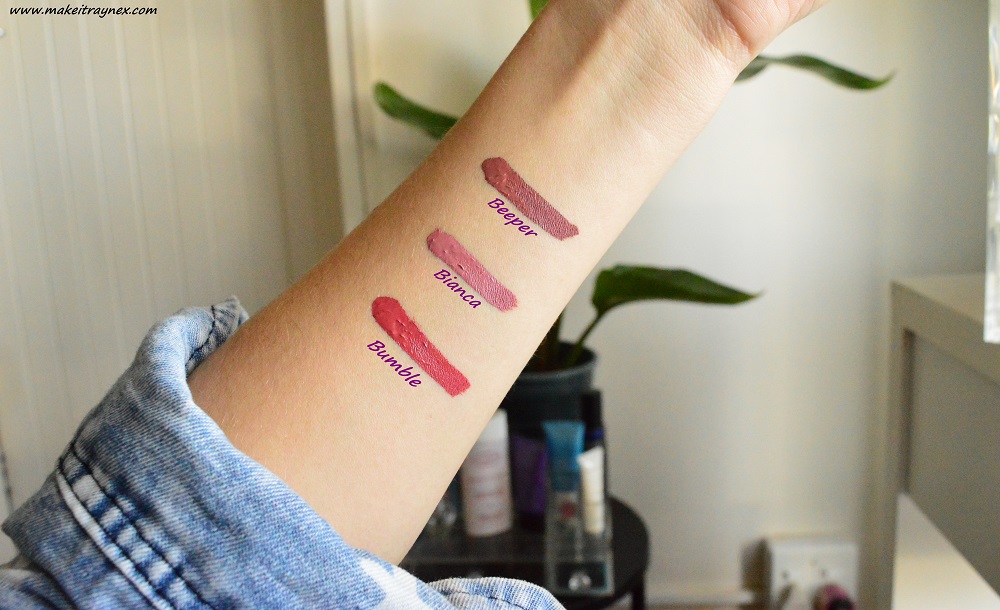 My one and only issue is that I hate the applicators that come with all lipgloss and liquid lipstick products and this is obviously one of those applicators. Again, for the sake of the review, I applied all three of the lipsticks with their applicators but in reality I would use a lip brush. EDIT: The more I use these, the more I am getting used to the applicator, and it isn't as bad as I thought. You just need to go slowly and get used to the shape of your lips.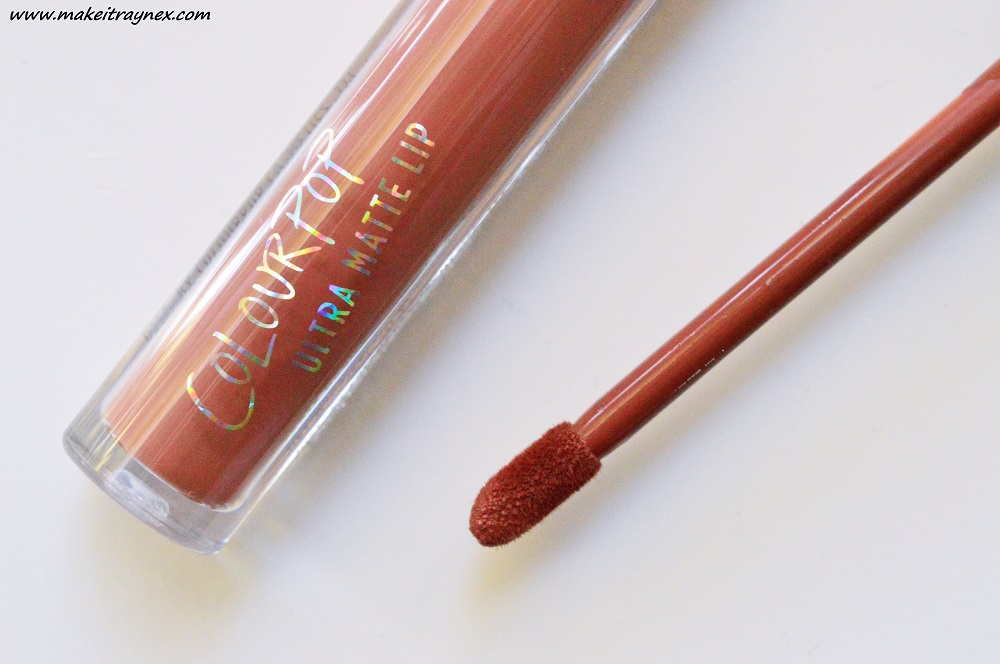 ANOTHER amazing thing – I can go on and on here – is that the lasting power is phenomenal. As I mentioned above, the one I am wearing right now as I type this has been on for almost six hours and it does not look like it is going anywhere soon!
Rayne XX