A Mad Hatters Tea Party with essence & New Launches!
Oh wow. I may have to split this post into two separate publications because I have so much to say about the new essence launches, but we will see how it goes..
Cosmetix is known for throwing the best beauty blogger bashes. Usually they combine their three brands – Catrice, essence and Caribbean Tan – into one stunning annual event but they have now decided to split them up and solely focus on each brand at individual events.
This was my first time being invited to any Cosmetix event and I was thrilled. The event – which was held at the Mount Nelson  – theme was  A Mad Hatters Tea Party and we certainly were down the rabbit hole.. everything was beautifully themed and it was clear that months of effort went into the event.
We were directed by Tweedle-Dum and Tweedle-Dee, greeted by Alice and Cindy Nell herself, served champers by a white rabbit and taken through all the new launches with The Mad Hatter himself.  I actually cannot properly express how spot on everything was – from the foods to the drinks and the (hot damn) goodie bags. We were very generously each spoiled with the majority of the new ranges and this may just be the best year essence has had to date.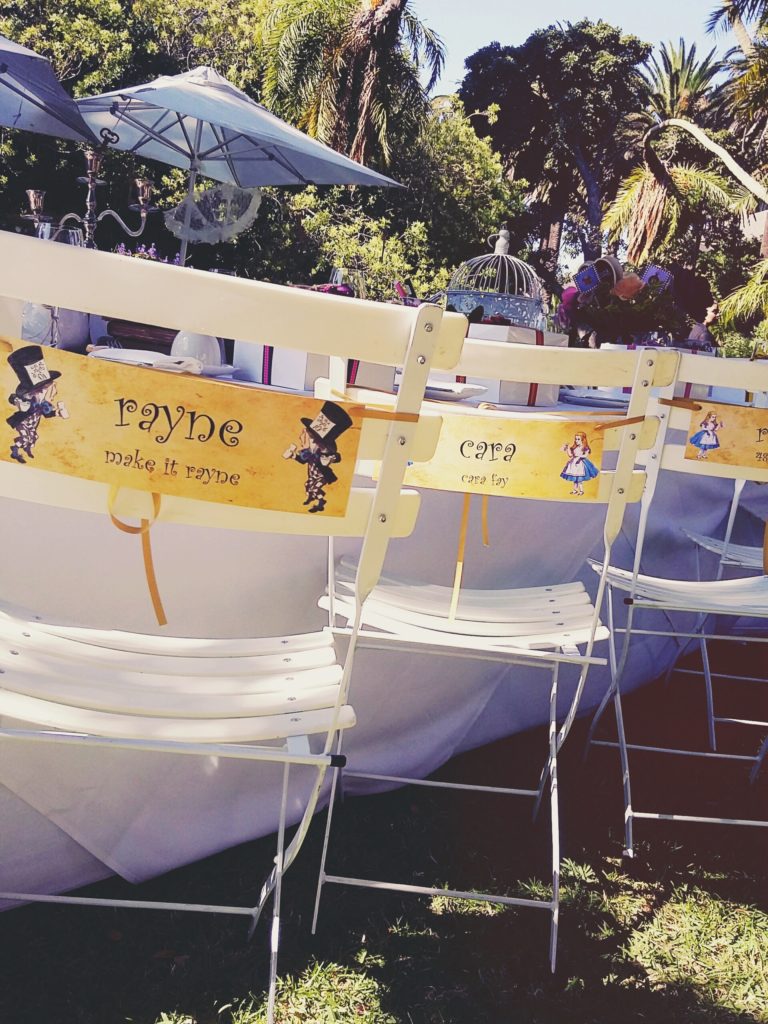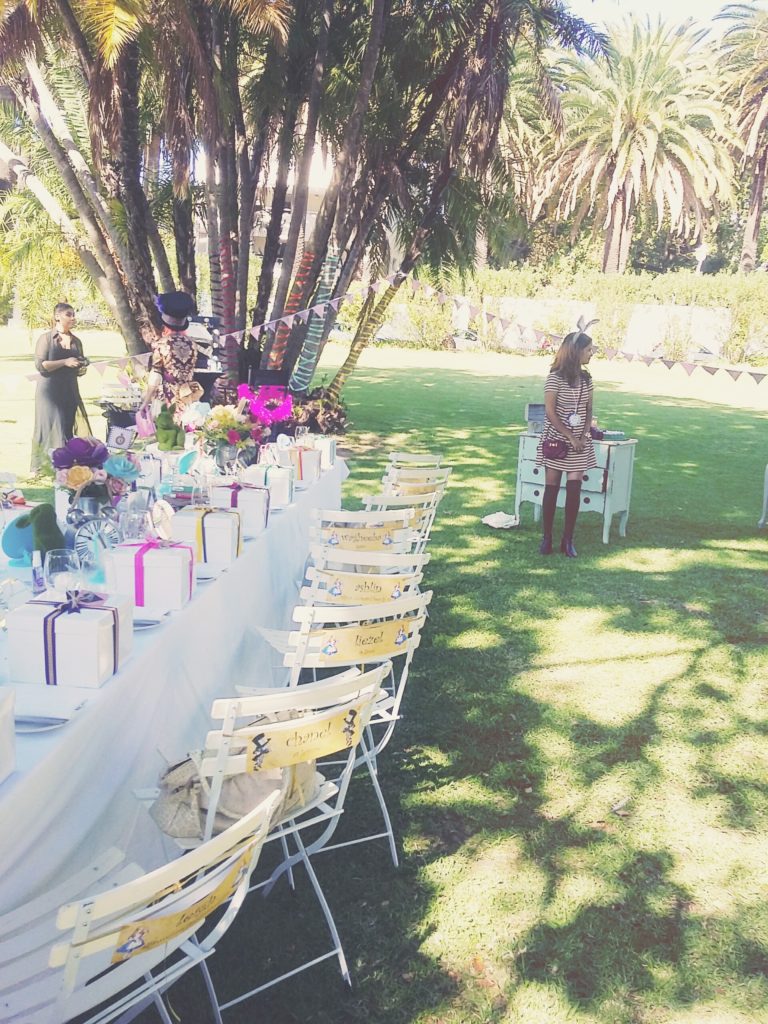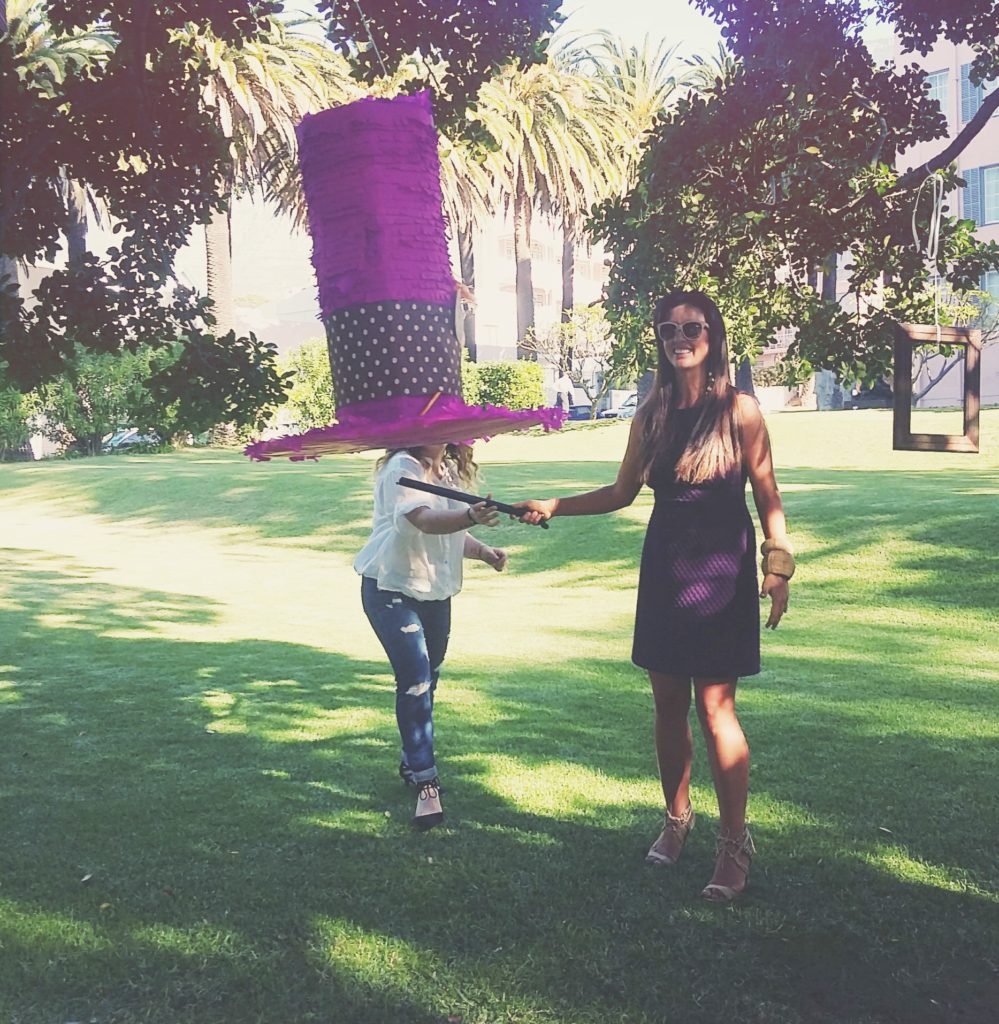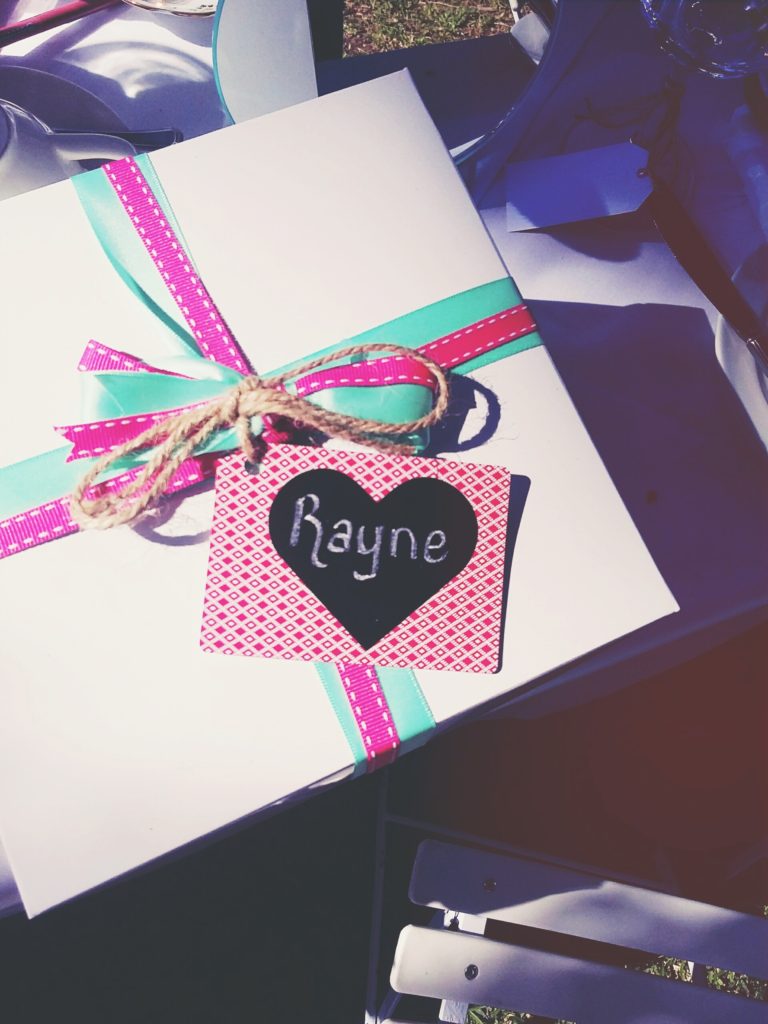 We were shown all the new launches ranging from what is currently on shelves to December 2016.
I could drag this on and on and copy and paste every single items description for you but I am rather going to focus on the items which I personally think will be winner and also a few items that I have had people asking me about. I am also going to do a follow up post in a few weeks and report back on which products delivered and which did not . So here we go; these are the nine products that I am hoping for great things from..
The rock' n' doll mascara
I am always always always on the hunt for an affordable every day mascara. This baby clocks in at only R53.95 which I am more than happy to spend on a mascara that will only be worn for basic day to day work make-up looks and the like. The mascara claims to provide breathtaking volume due to the fact that the mascara reaches each lash individually and creates long and sweeping lashes. We shall see!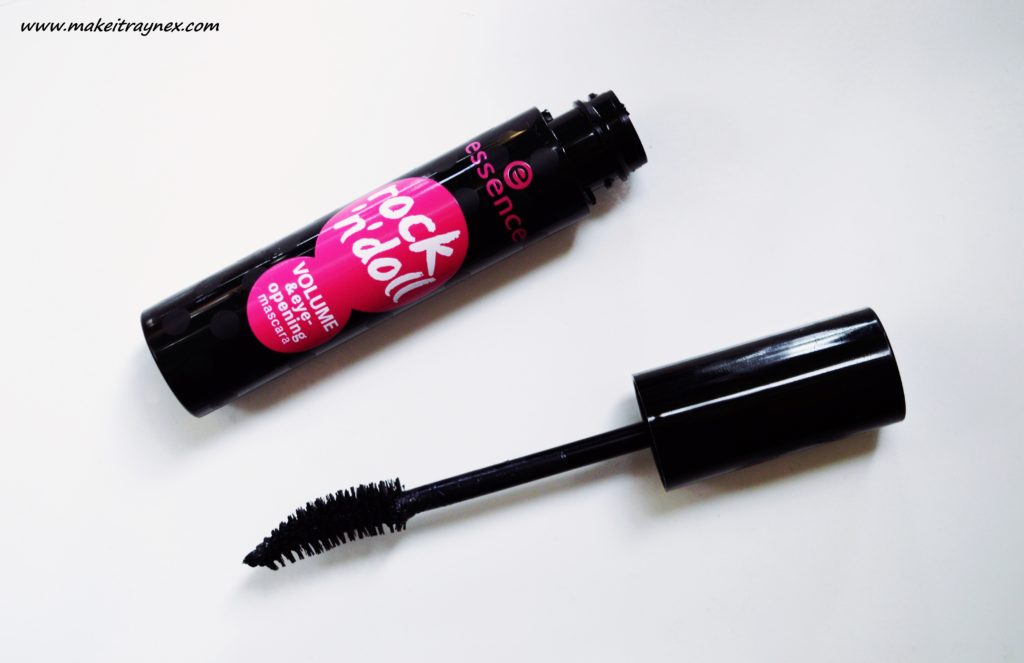 The eyebrow gel colour & shape
I won't name drop… buuuut this is said to be a dupe for a certain high end brow promade. If it is, I will feel like my face will forever be complete. In the form of the gel, but with the finish of a powder, I cannot wait to get this on my face! It is available in one universally suited natural brown shade.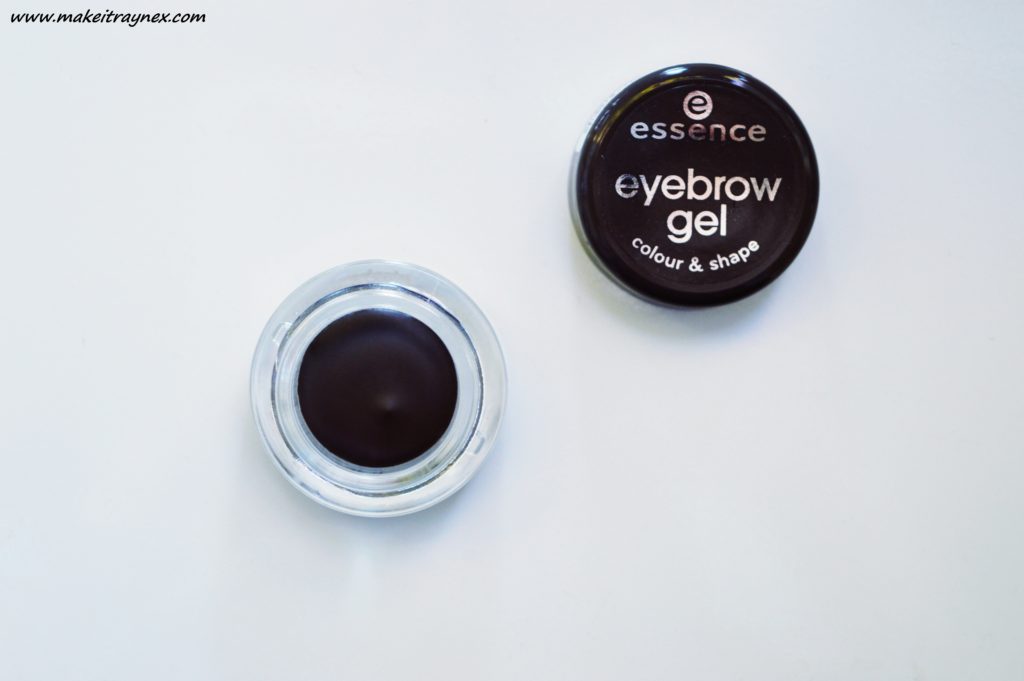 glossy stick lip colour / velvet stick matte lip colour
The minute I saw 'velvet' and 'matte' I was all over these. The colour choices are spot on and the finish selection is great with just the two options. Glossy for when you want a sleek classic look, and velvet for rocking that Autumn darker shades. There are ten shades across the board with 5 being glossies and 5 being velvets. I also adore how the different effects have slightly different packaging. AKA a matte effect packaging for the velvets and a shinier packaging for the glossies.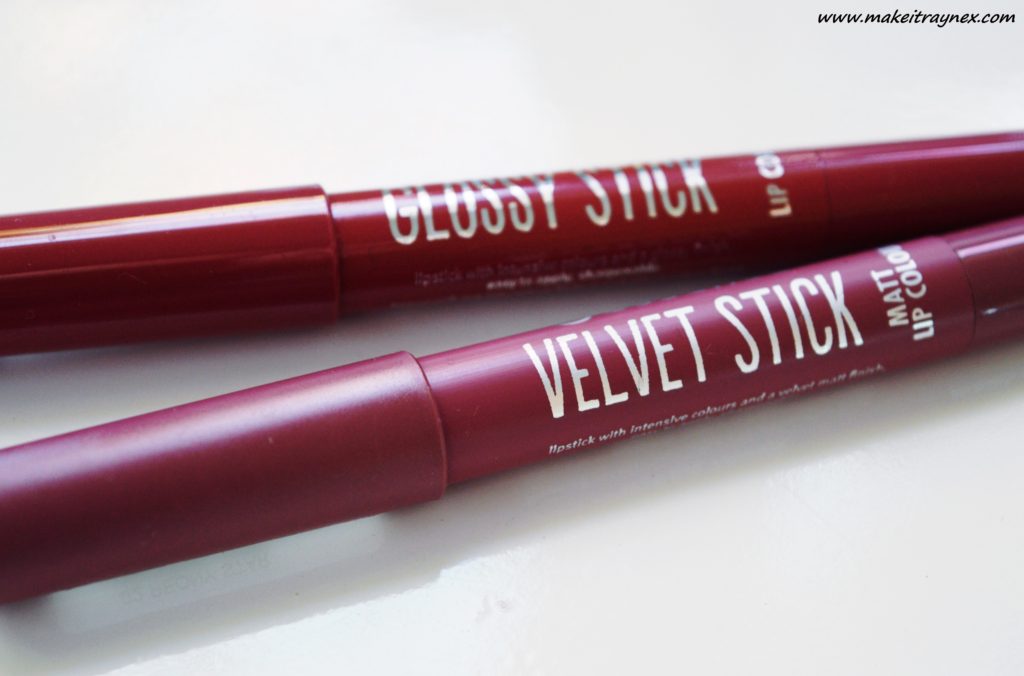 prettifying lip oil
Yet another non-name- drop.. . I heard through the blogging grape vine that this is a fab knock off for a high end brand's hydrating lip oil. And it is less than R40! Seriously?! Available in three shades – red, apricot and pink – I am so hoping that these are incredible. They kind of remind you of those old school ball top lip glosses that everyone loved – and the apricot shade has my name all over it!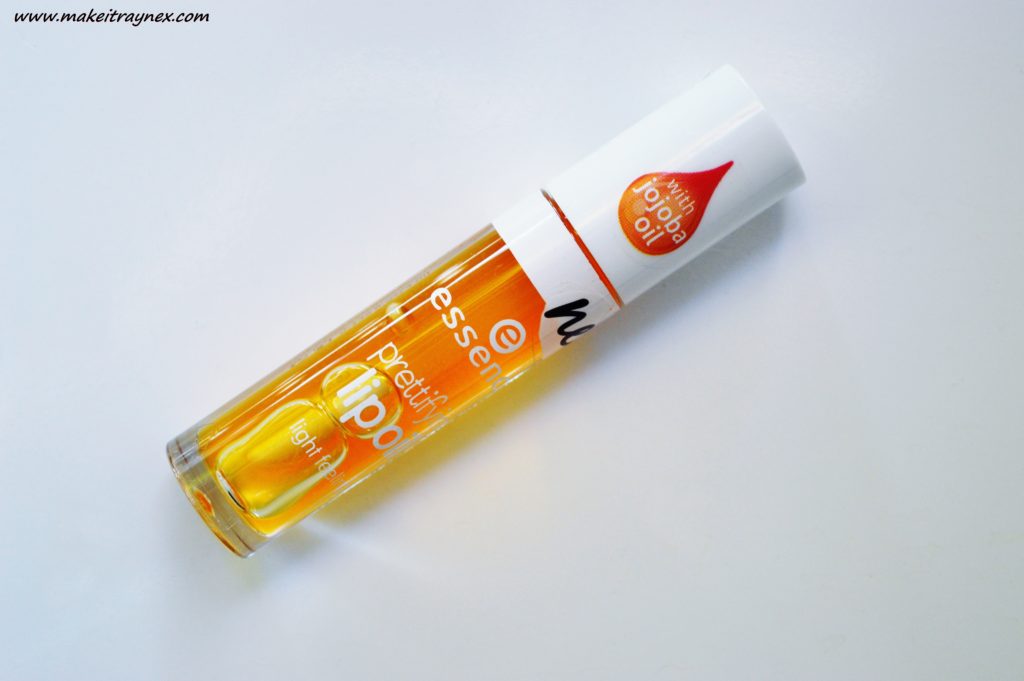 stay all day translucent fixing powder
Powder has got to be one of the most boring products because other people cannot physically see it and admire it on your face, but it is one of my favourite products to buy. The powder being translucent means it will suit any skin tone and the formulation is said to be very finely milled and super lightweight whilst still setting your makeup for a full day. Definitely one of my favourites to pop out of our goodie box!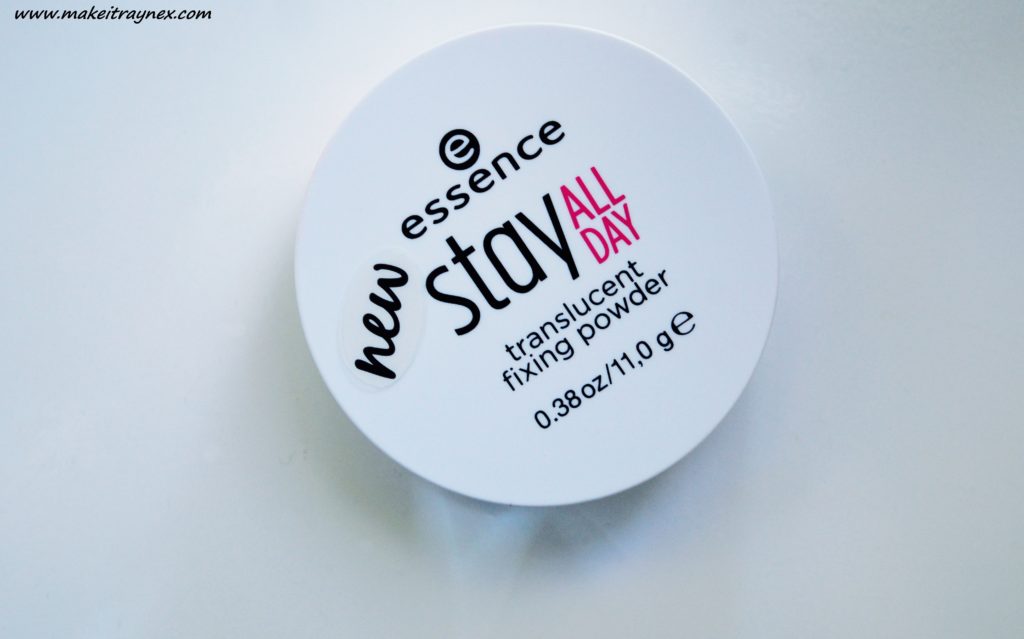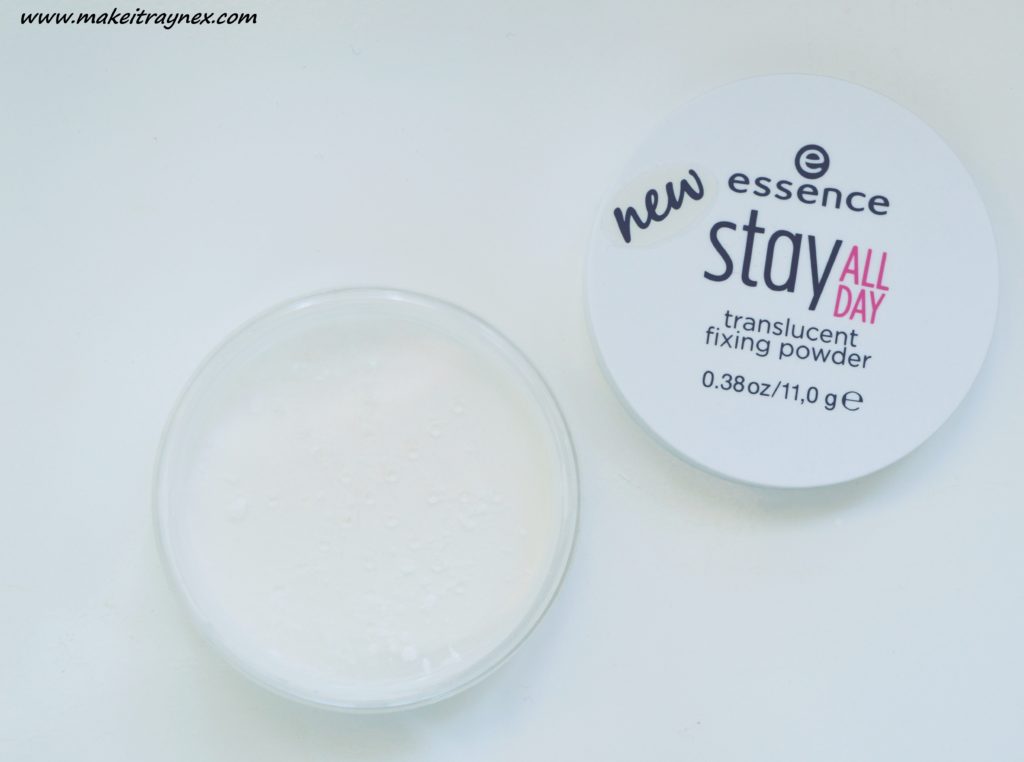 The blush ball
I LOVE novelty items and this is most certainly a novelty. You just want to stop and take multiple pictures of this product! And it is drop dead gorgeous to boot! It is available in an apricot or a bronze shade. I have the bronze one and it is spot on the perfect shade for some Autumn flushed looks. I have also seen Cara's apricot blush and my heart started beating a little bit faster..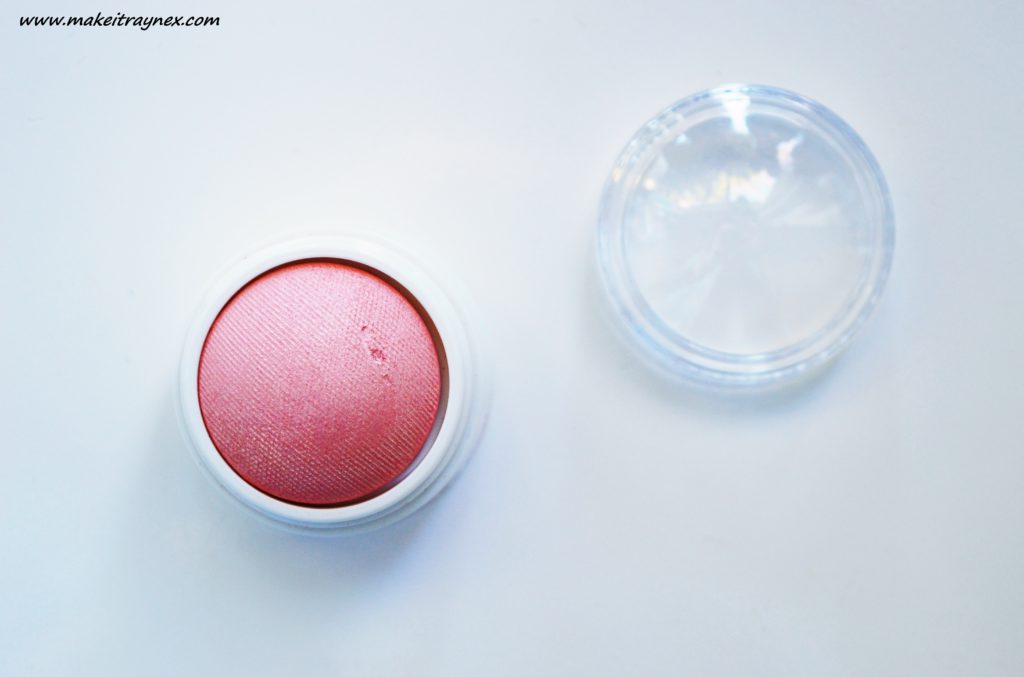 soft touch mousse concealer
I have not used the essence soft touch mousse foundation (the mommy to this baby) in ages and ages but I remember that when I did use it, I loved it. This is yet another product that I have high hopes for – finding a fantastic concealer for R57.95 is almost unheard of! It is available in two shades – two perfect shades for under the eyes and for hiding skin irregularities.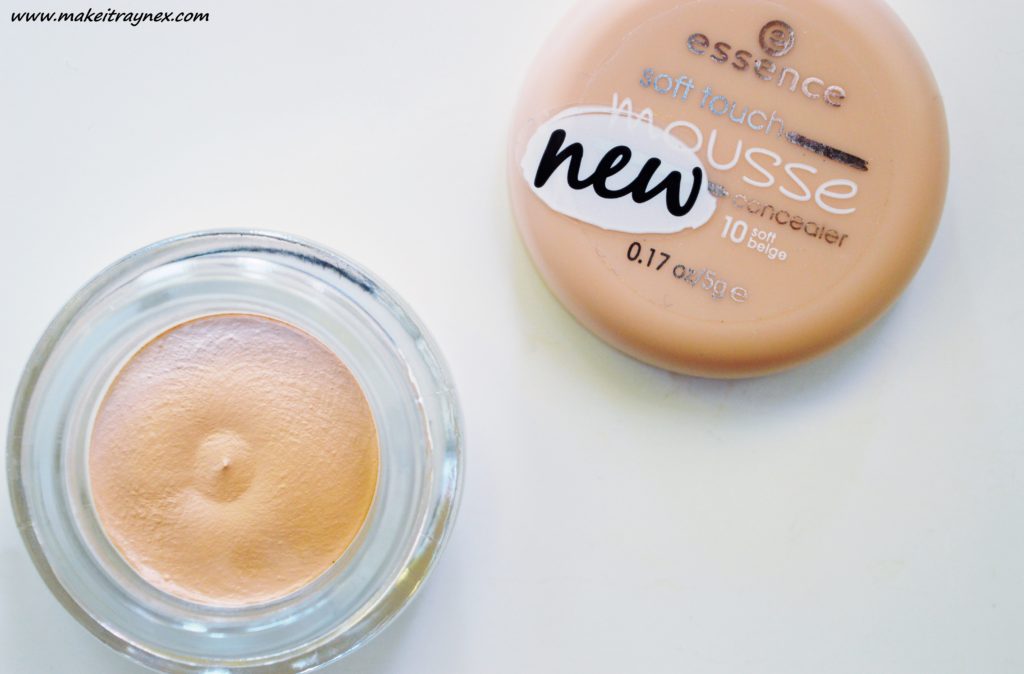 …all I need concealer palette
My absolute favourite product to come from the latest essence range! A concealer palette with the five colours every girl needs for concealing and colour correcting; green, light and darker beige, pink and yellow. The palette is said to contain a very blendable formula which should be easy enough for any non-pro to use.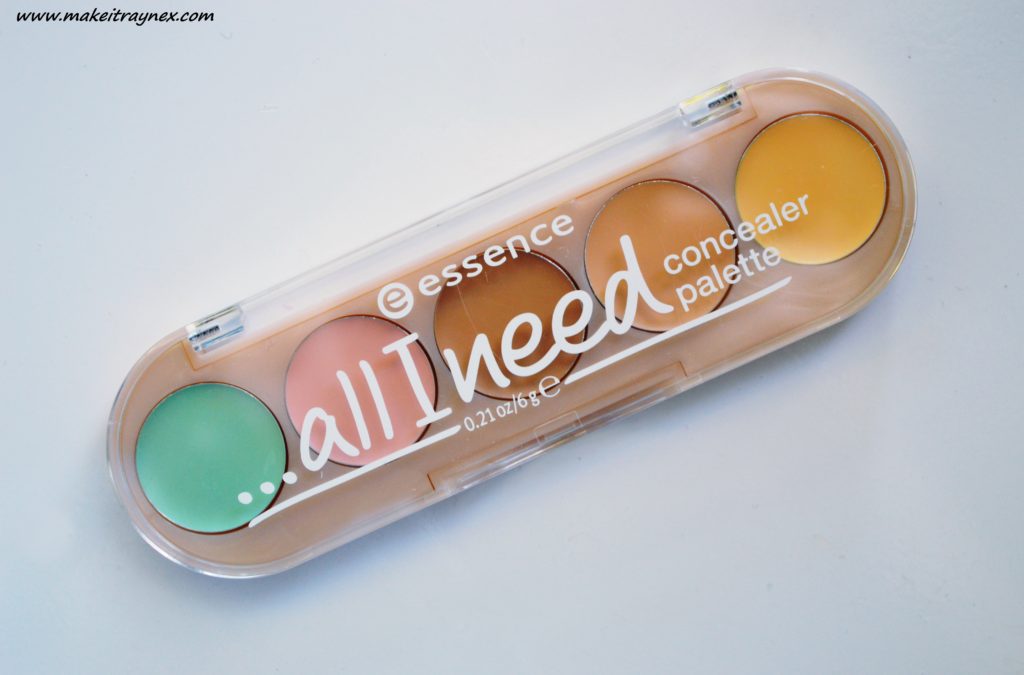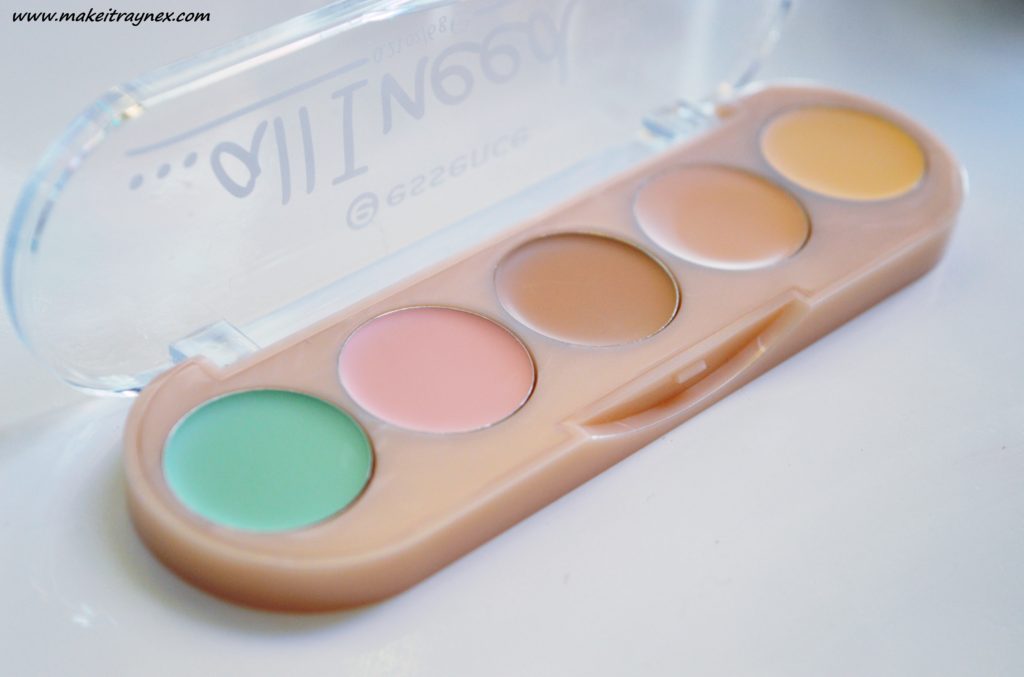 And lastly…
keep it perfect! Make-up fixing spray
The product which I have had the most queries over; this amazing fixing spray. It is a transparent spray with a super lightweight formula that coats your face is a protective layer of mist which disappears on the skin and leaves a long lasting finish. It also claims to have a refreshing effect  (yet it is fragrance free) which I am SO down for!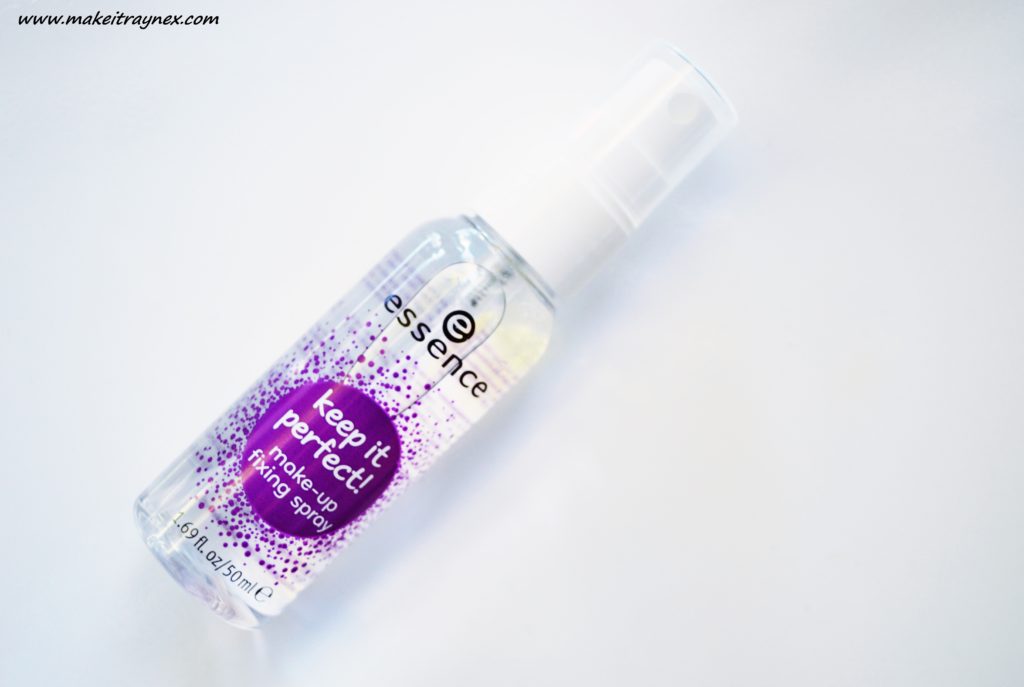 PS; Honourable mentions.. I am also so so very obsessed with the Velvet Eyeshadows and Velvet Matte lipsticks but I felt like my post was getting hella long. Just WAIT until you see those shade selections!!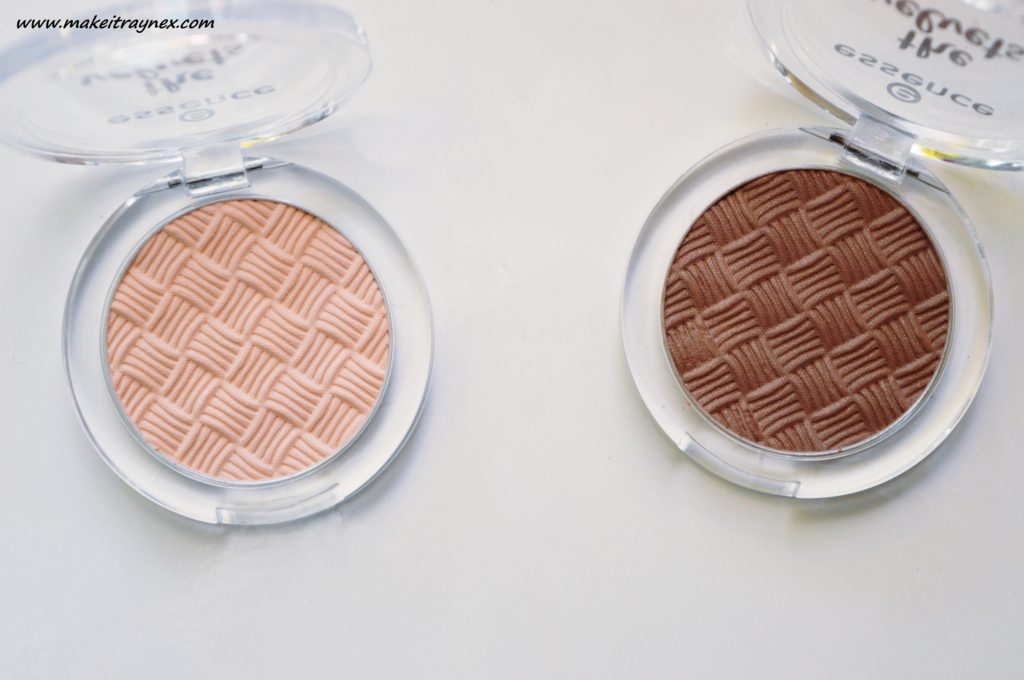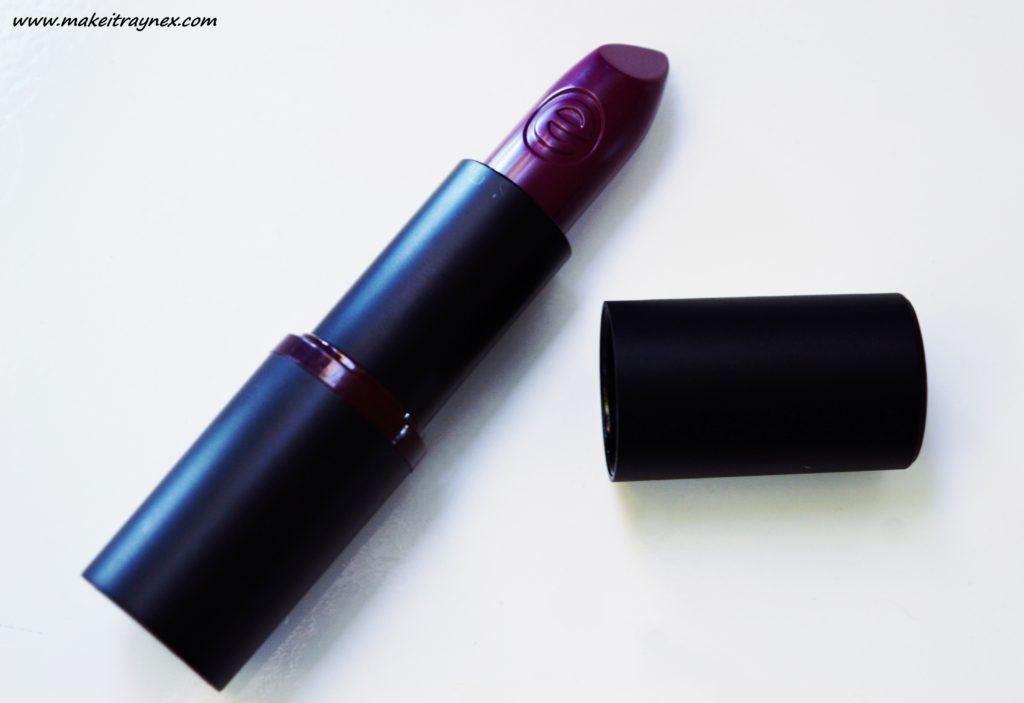 And there you have it. The nine products currently on shelves that I am most excited for! I will be testing them over the next few weeks and checking in on all social media platforms to let you know what I think of the products – of course I will be reviewing all the other items we received too and I will also be letting you know what I think of those. These are the ones I have high hopes for though – so fingers crossed! 😉
Follow me on Twitter, Instagram, Facebook and Snapchat (makeitraynex) for daily updates and mini reviews.
Don't forget to let me know in the comment section what YOU think of the new essence launches!
Rayne XX