International Beauty Swap: CANADA – Part 3!
I honestly NEVER thought I would be writing this post!! I have been swapping beauty boxes all over the world for almost a year now with NO issues whatsoever. Except my second box swap with my friend Kayla in Canada had a few bumps along the way (you can read more HERE and HERE). Long long story short, my first box got "lost" and Kayla was immensely kind and generous and replaced it. However, seven months later, TO THE DAY, my original box arrived.
I can't tell you how excited I was – I knew the majority of what was in the box and I was oh SO excited to actually receive these gorgeous goodies after we had pretty much given the box up for lost.
In most of my box swap posts I write lengthy posts on all my items received, but as I was in a super rush to take these photos, I am just going to label what they are and maybe throw in a few comments. I took some pretty crappy photos but it was a baaaad camera day!
EOS Lip Balm duo pack in Strawberry Sorbet and Passion Fruit
ELF Lip Colours in Natural and Tea Rose – if you follow me on Snapchat (MAKEITRAYNEX) you will have seen me posting about these a few times. I LOVE them and I have seen them recommended by some famous Youtube beauty gurus.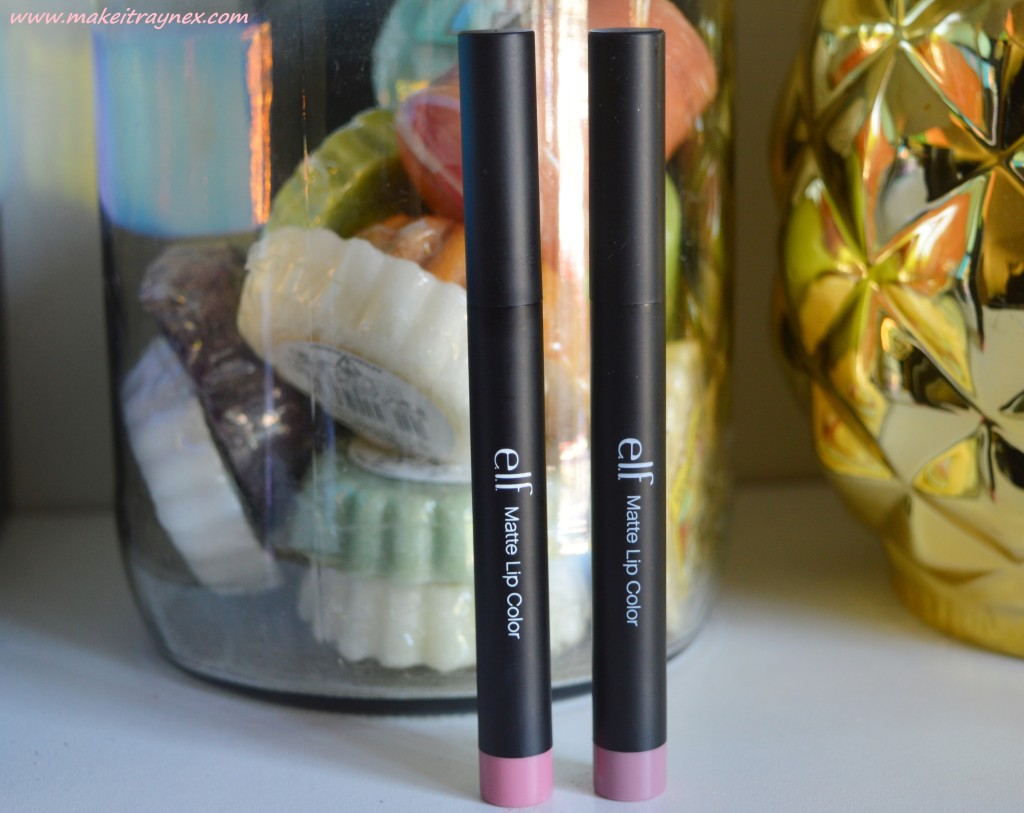 ELF Small Stipple Brush and Eyeshadow Brush – I have put the eyeshadow brush aside for a future competition but I am loving the Stipple brush. Its quite small to use as a foundation brush. You could if you wanted to but it will take longer. Its pretty similar to the Ingot TG27 brush except smaller and less dense. I love using it for concealer.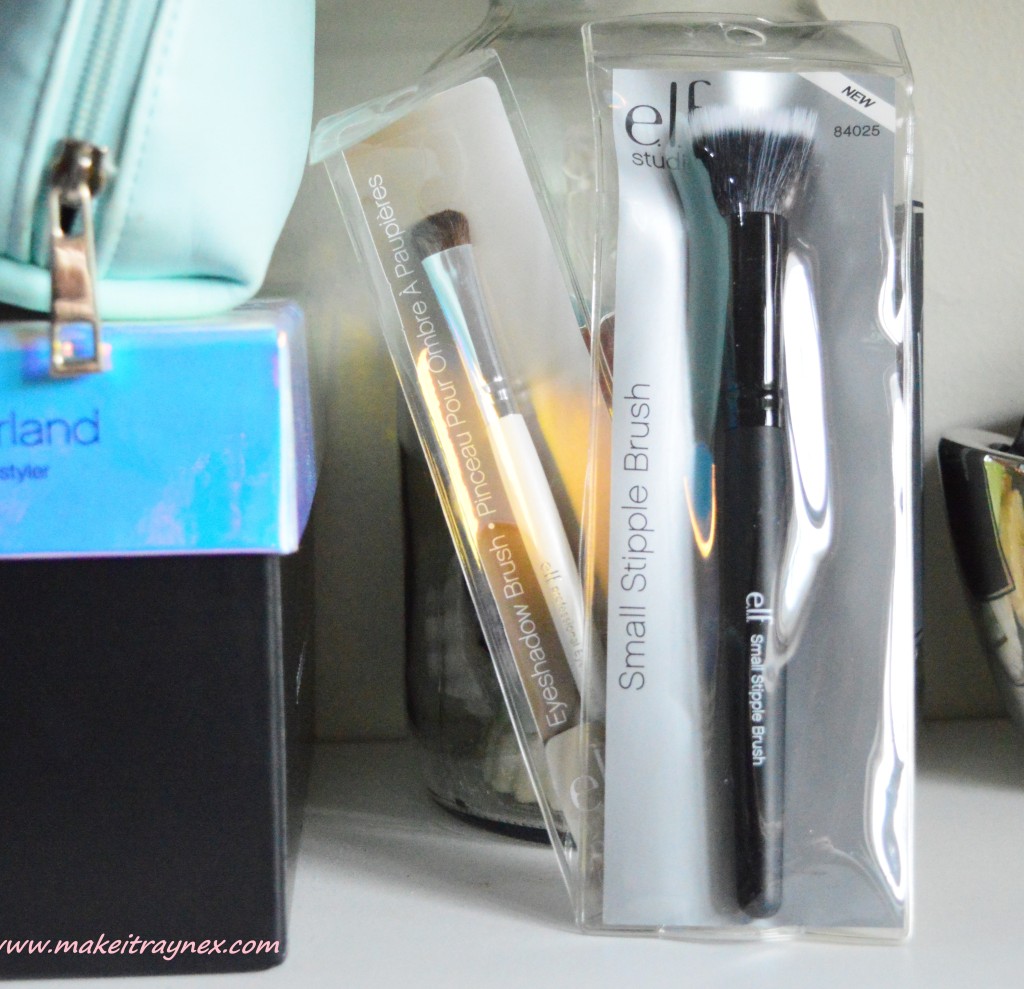 ELF Long Lasting Lustrous Eyeshadow and L'Oreal Colour Infallible – I will definitely be doing a blog review on these because the Infallible shadows are now available in South Africa AND E.L.F will (apparently) be available here as of next year.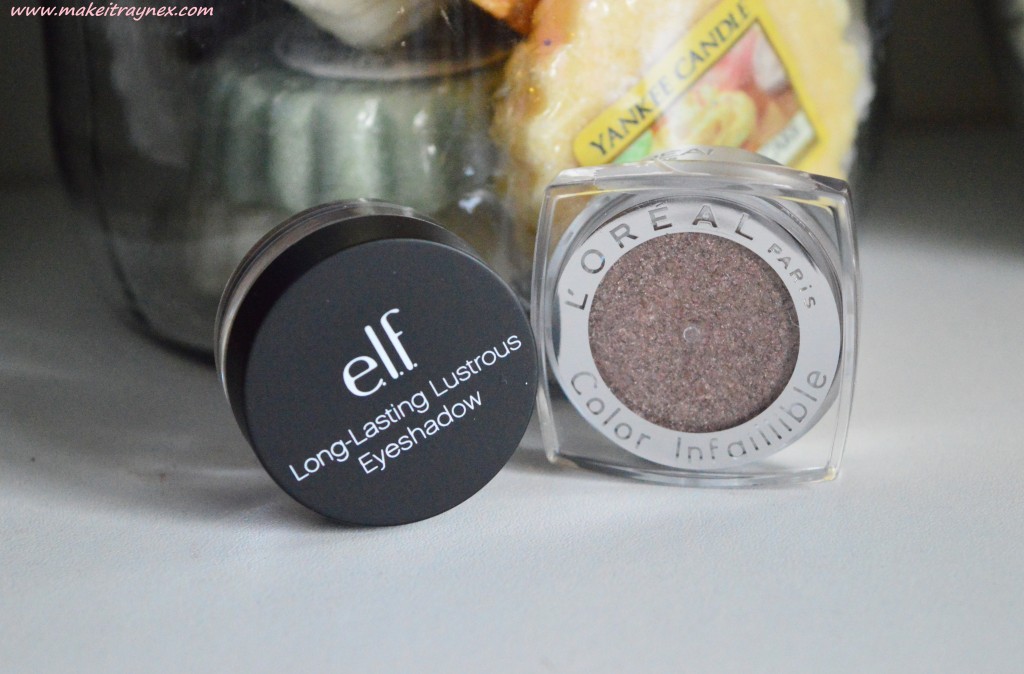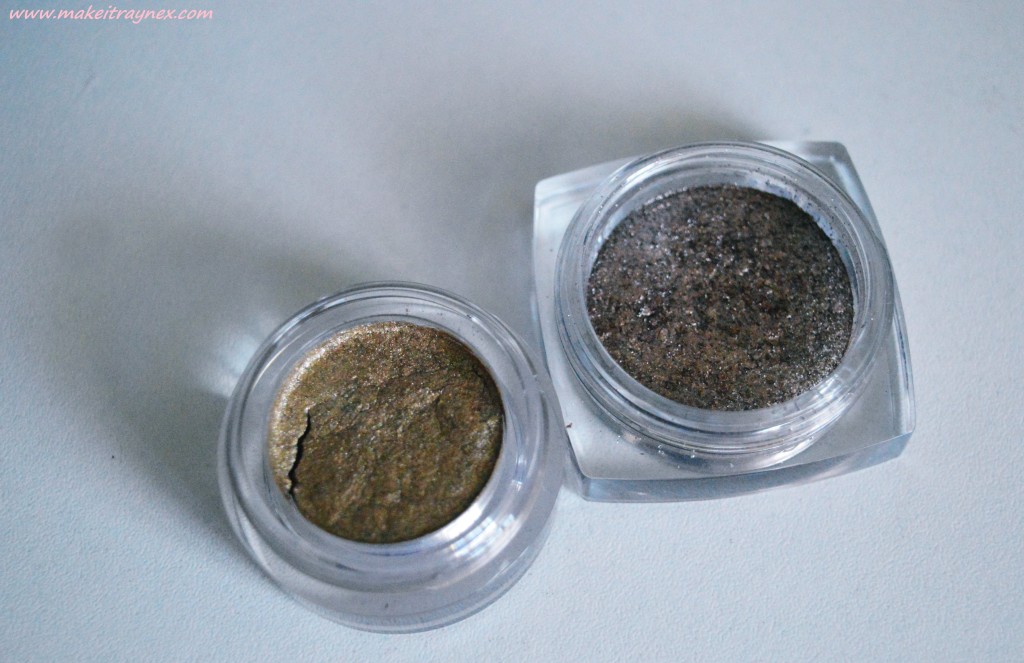 NYC Bronzer – Kayla said that this is her absolute holy grail bronzer so VERY keen to try this one out! And I mean, hello, just look at that design.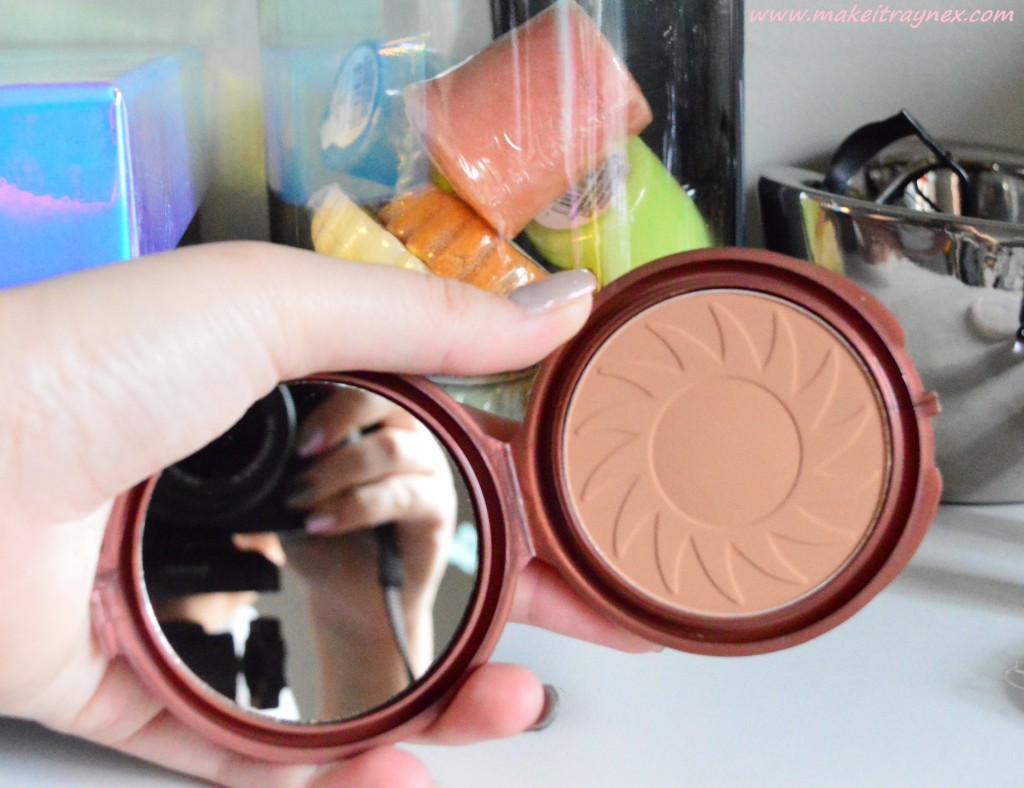 ELF Lip Balm Tint in Grapefruit
Four NYX round lipsticks – I truly love almost every single lipstick range that NYX brings out so these made me very happy and I chose all four shades.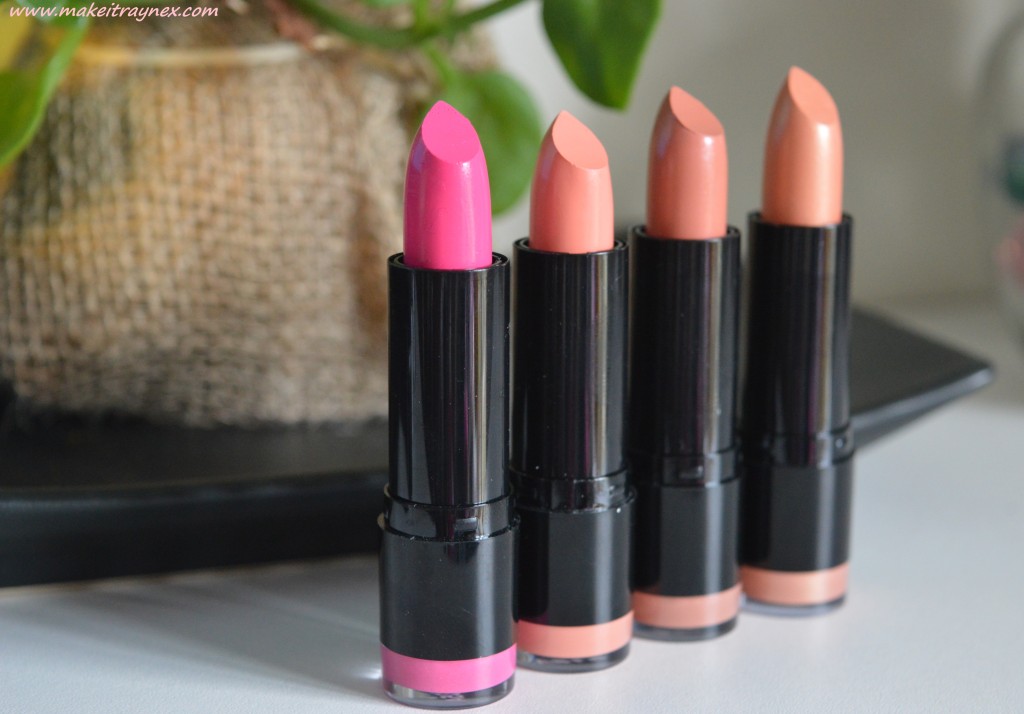 Ulta Super Shiny Lipglosses in Charmed and Mischief – I am not really a lipgloss fan at all but – spoiler alert – these are phenomenal!!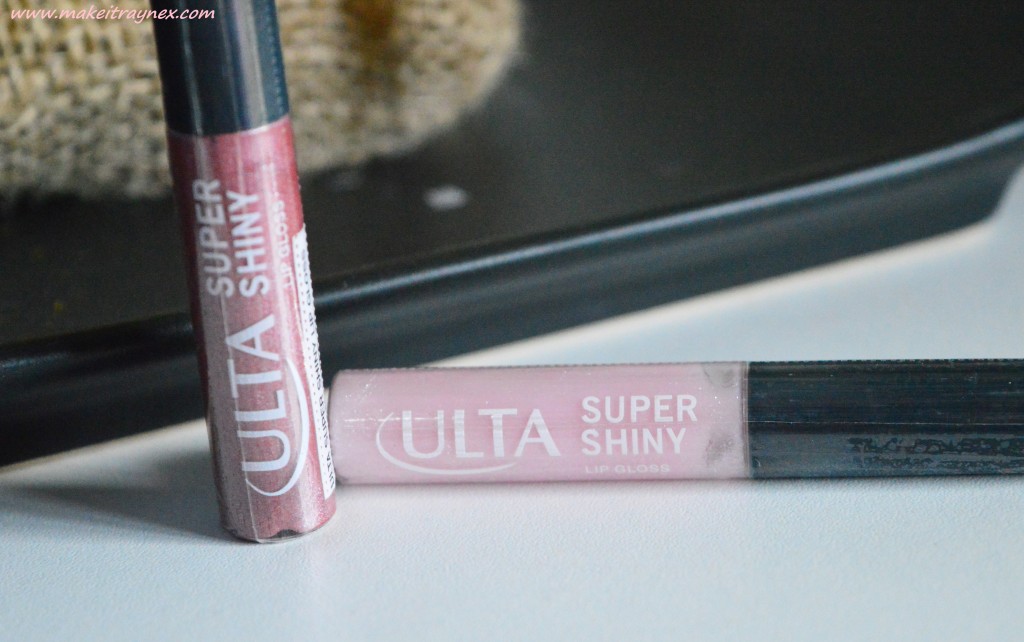 Eight NYC Ultra Moist lipsticks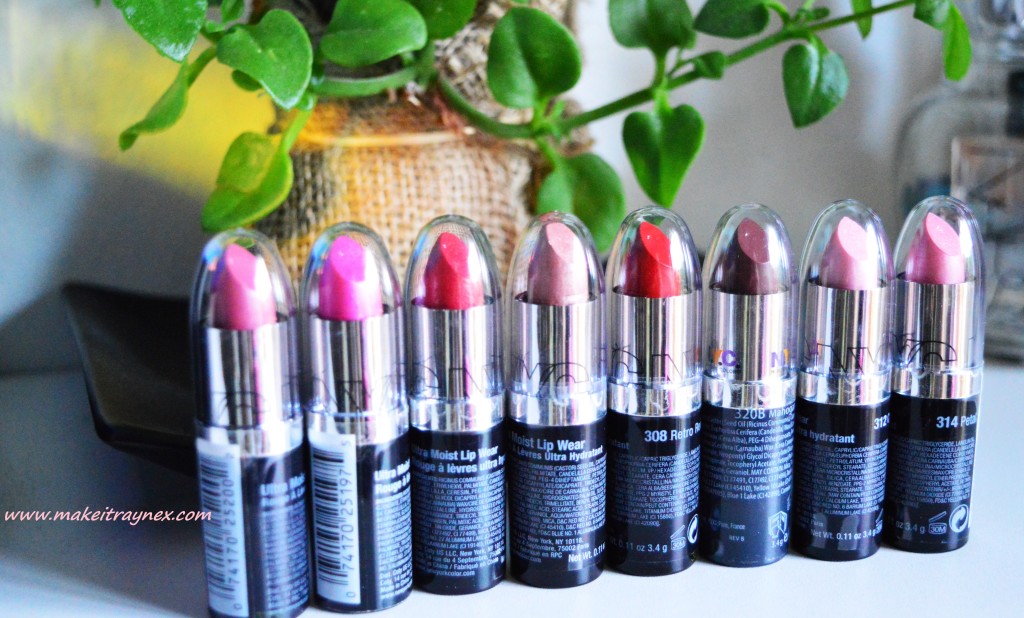 Nine NYC Expert Last lipsticks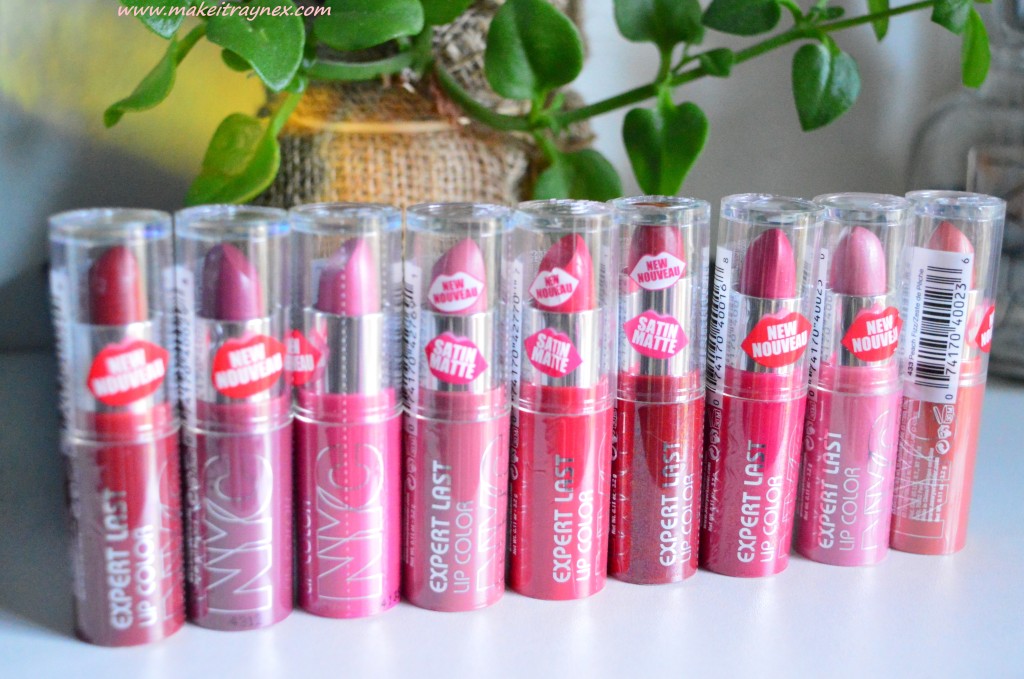 Benefit lipgloss in Patootie – my first ever Benefit lipgloss!! How incredibly luxurious does this shade look? As I said before, I am so not a lipgloss girl but for Benefit I sure can be one 😉
If you would like any in depth reviews on any of the above products then please leave a comment and I will do so 🙂
If you would like to join the same International Box Swap Group – check it out here.
To view any of my other box swaps, search in my blog search bar, find the International Beauty Swap category OR click on any on the below links (these are only a few of my swap posts):
I hope you enjoyed reading this!
Rayne XX