Top Three Tuesday's: PENCIL EYELINERS
Today's Top Three Tuesday post is all about.. you guessed it. EYELINERS. With all the previous Top Three Tuesday's I have written pretty indepth reviews on each individual product because the consistency and colours etc would all be different but with eyeliners you look for three things; colour, how long it stays on for, and quality. Therefore this is going to be a super short and sweet post.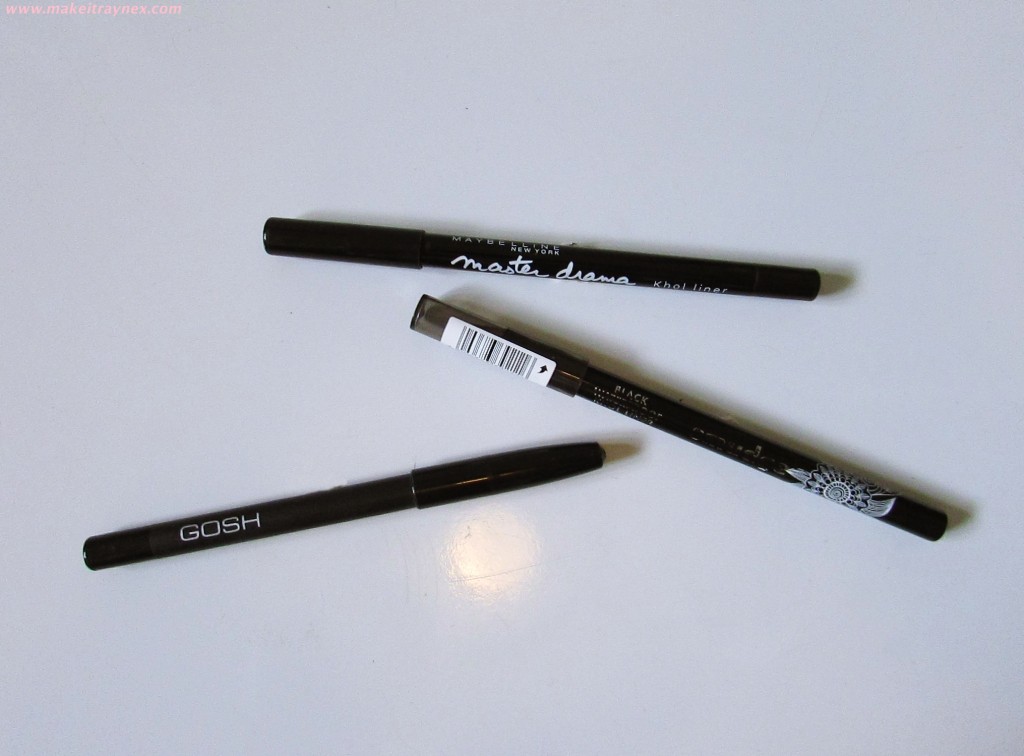 My favourites are the Maybelline Master Drama Khol Liner, the Smudge Black Waterproof Liner and the GOSH Khol Eye Liner. 
If I had to pick a number one favourite it would be the Maybelline. I LOVE this!! It has been featured on my blog so many times and it would take a damn good semi-permanent marker to knock this off its first place pedestal.
All three of these last long on your eyes (even though only the Smudge one is marketed as being waterproof) and you really do not have to worry about reapplying it for a good six hours.
All three are also good options for both lining your waterline and using to create a winged or cat-eye look.
I usually opt for a felt tip liner when creating a cat-eye or winged liner look but, because these three are pencils, you can sharpen them are make them super pointy at the end. Thus allowing you to create a flick, but the khol also allows for them to be super soft and silky if you want a softer and more smudged out look.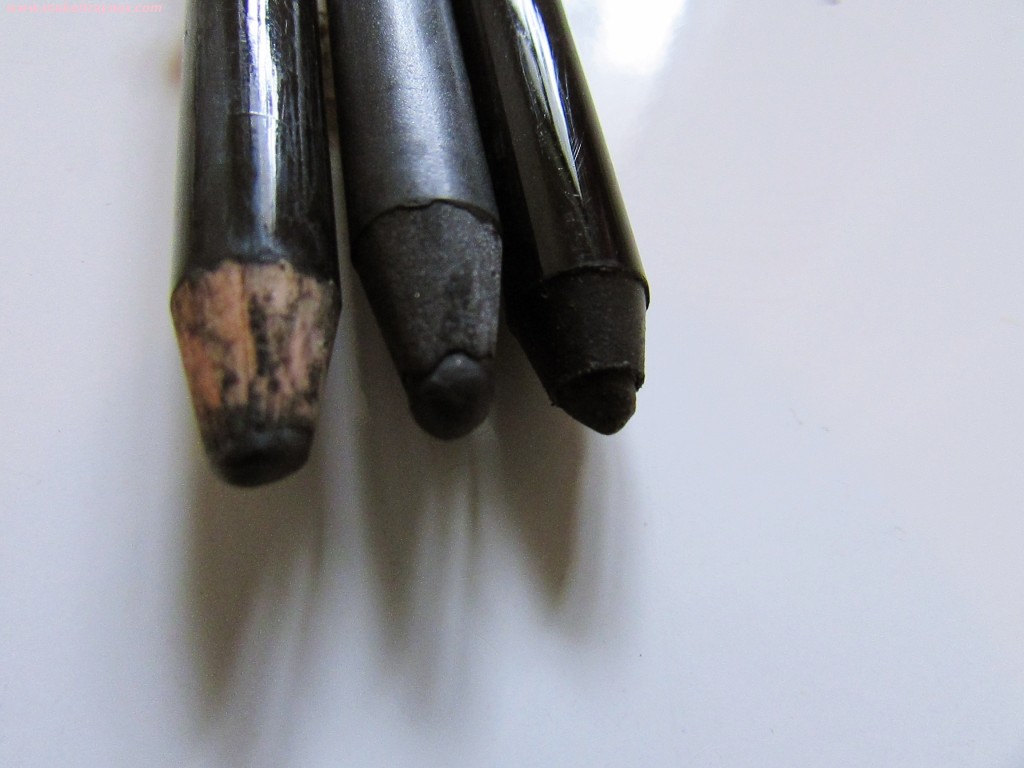 I think this is my shortest post EVER!! I am having serious OCD issues about leaving it here.. but what more can I say about eyeliners?!
I hope you enjoyed it none-the-less!
Rayne XX