Top Three Tuesdays: LIPLINERS
Welcome back to my FOURTH Top Three Tuesday post, and today I will be chatting about my favourite lipliners.
I always feel super accomplished when I post an installment of a blog series (I know I have been slacking on the Lip Look front, I have just been super sick aaaand excuses excuses…) and these Top Three Tuesday posts have really kept me on my toes because obviously a post needs to go up every Tuesday, so there is no room for slacking off.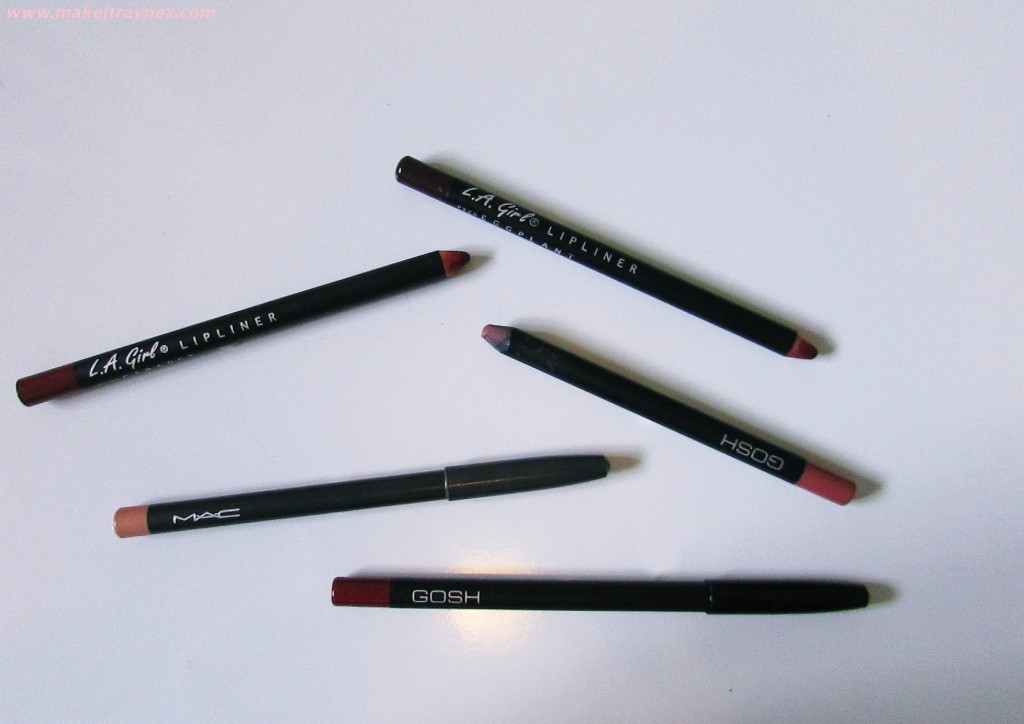 And onto the reviews:
1. GOSH Velvet Touch Lipliners in 001 Nougat Crisp and 003 Cardinal Red. 
My main reasons for loving these liners are firstly, the colour selection is awesome if you are like me and into wearing dark Autumn and Winter inspired lip looks. The range stocks warm colours ranging from burnt orange to deep red with a plum undertone (Cardinal Red). They are velvety (as the name suggests) and last for a long time on your lips. They work very well in terms of an actual lipliner to stop your lipstick from bleeding but I also love wearing these along as a lipstick. They come off as a perfectly matte effect which could rival an actual matte effect lipstick any day.
They are also waterproof but I cannot comment on the durability as I have never worn this in the ocean or showered with it on before 😛 You can purchase these at most Edgars and Red Square stores for R95 each.
2. M.A.C Naked Lip Pencil
Out of all three of these lipliner options, this M.AC Lip Pencil in Naked is definitely the most long lasting on your lips. I wore this along as a lipstick and it lasted almost six hours which is amazing for a lip product. I really want to get my hands on more of these but they are just a teeny bit pricey. There is also a fabulous range to choose from as M.AC boasts over 38 incredible shades of lip pencils.
I especially love this shade because it has an odd variety of undertones that allows you to pair it with so many different shades when using it as a lip liner. Definitely purchasing some more of these soon!
Can be purchased for R180 at any M.A.C counter.
3. L.A. Girl Lipliners in Cabaret and Eggplant
These trustly little liners make my list mainly for two reasons. 1) The price. They are less than R30 each. HELLO. and 2) they come in over 45 colours so no matter what colour, shade or tone you are looking for, chances are you WILL find it.
They are very matte. And I mean VERY. Almost to the point of being drying but as long as you apply a lipgloss on top you are A for Okay. That being said, wearing this as a lipstick is a game of danger because the colour starts to fade in an almost ombre effect once you have had it on for about an hour so you need to keep your eye on it.
Exclusively available at Dis-Chem stores for R28 each.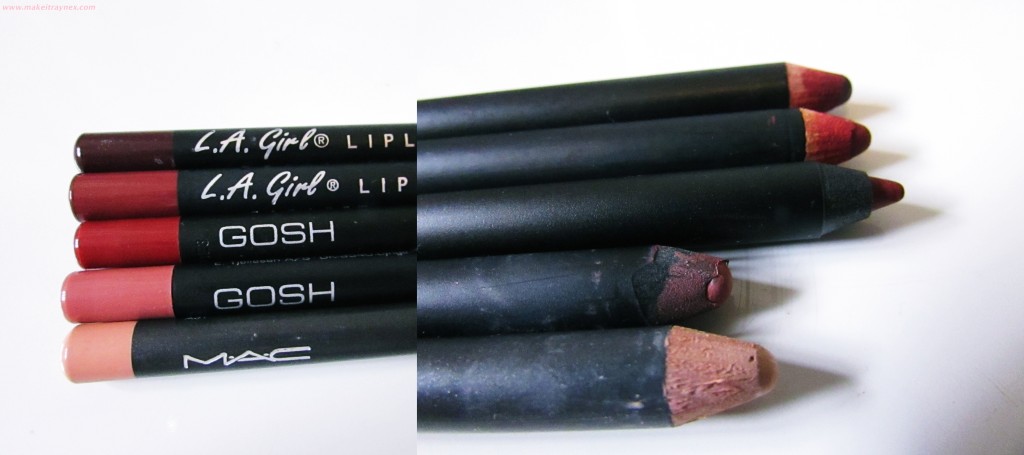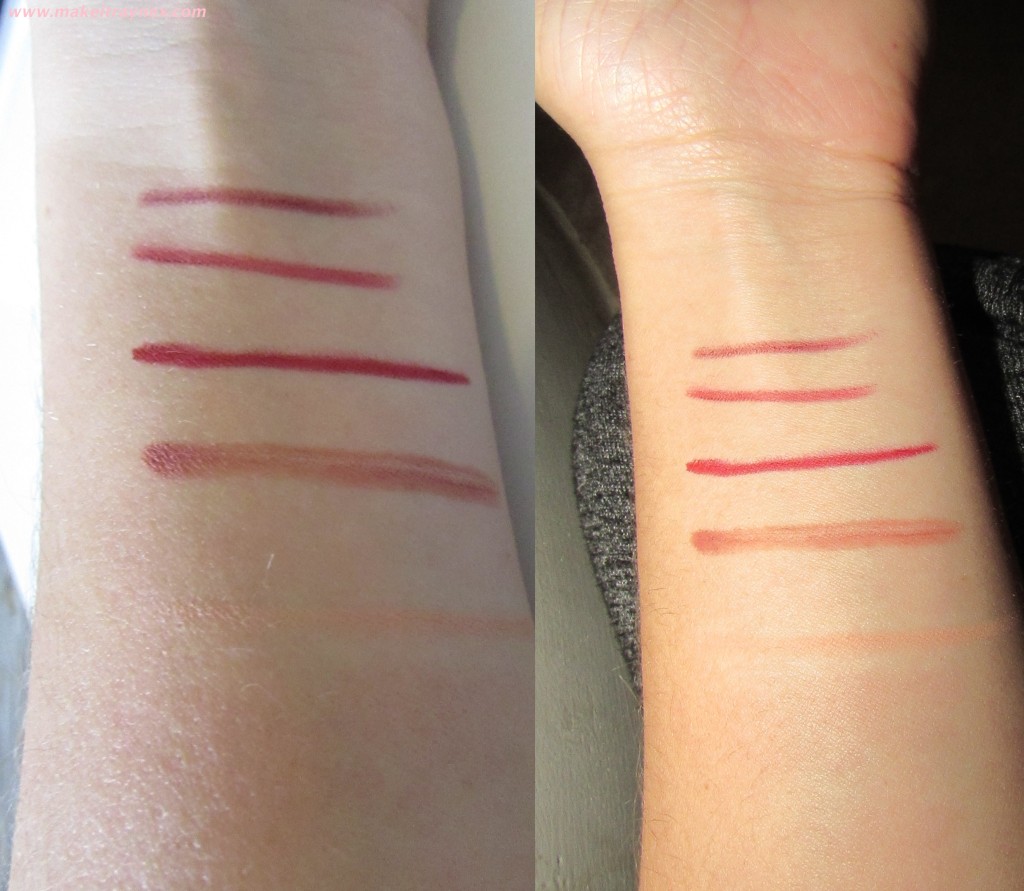 Definitely not the greatest swatches, but you get the gist of it.
Do you have any favourite lip liners which you think I should try out? I would love to know!
Rayne XX