Just Jade Beauty High Tea Event
Good morning lovelies! Today's post is an event post all about the Just Jade Beauty High Tea which was held at the CTICC on Saturday the 27th June.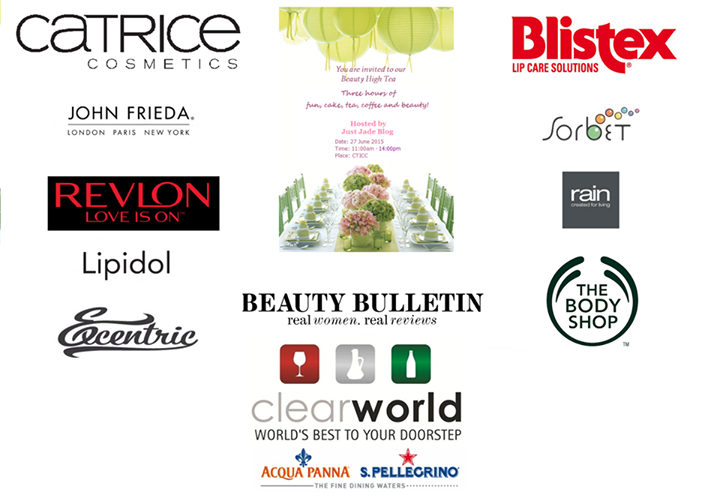 Jade is a fashion forward blogger – who also dabbles in beauty – from Cape Town who I have been following from the very beginning. I have always loved her chic style, her humour, and the fact that she is not afraid to be a little fesity!
Myself and Gabby (Grasp The Glamor) were so excited to attend the event because it was going to be a very intimate occasion – only 15 of us chatting and having high tea and cakes for three hours – and we were really happy about that because we knew it would be a great experience to be able to chat to a "big" blogger one-on-one about her experiences.
We arrived at the pink-and-green themed event an hour early so we could stop off for some coffee before hand (and I ordered a peanut butter cookie the same size as my mug!) and then made our way to the event where we were immediately met by some friendly waiting staff who offered us tea, coffee, water, anything and shown to our places. On our seats were GIGANTIC goodie bags from amazing sponsors such as Catrice, Sorbet, Rain, Blistex and many more. The absolute star of the show in my opinion was the package from Revlon; two of the latest HD lipsticks and two Photoready Eye Art pens. At first I had no interest in these pens but once I properly looked at them I got so excited. I cannot wait to do a make-up look post with these bad boys!

Can you see how uniquely our names were designed? Made up of hundreds of our names! Each of us had a presonalized nametag like this on our goodie bag 🙂
Jade then went on to show us a full make-up look consisting of a cat-eye and strobing technique and also went through the different contouring techniques for different face shapes (even though we know contouring is out and strobing is in). She also led us a through a few of her personal tips when it comes to matching you foundation, what you can use for fuller looking brows, certain lip liners she likes etc etc.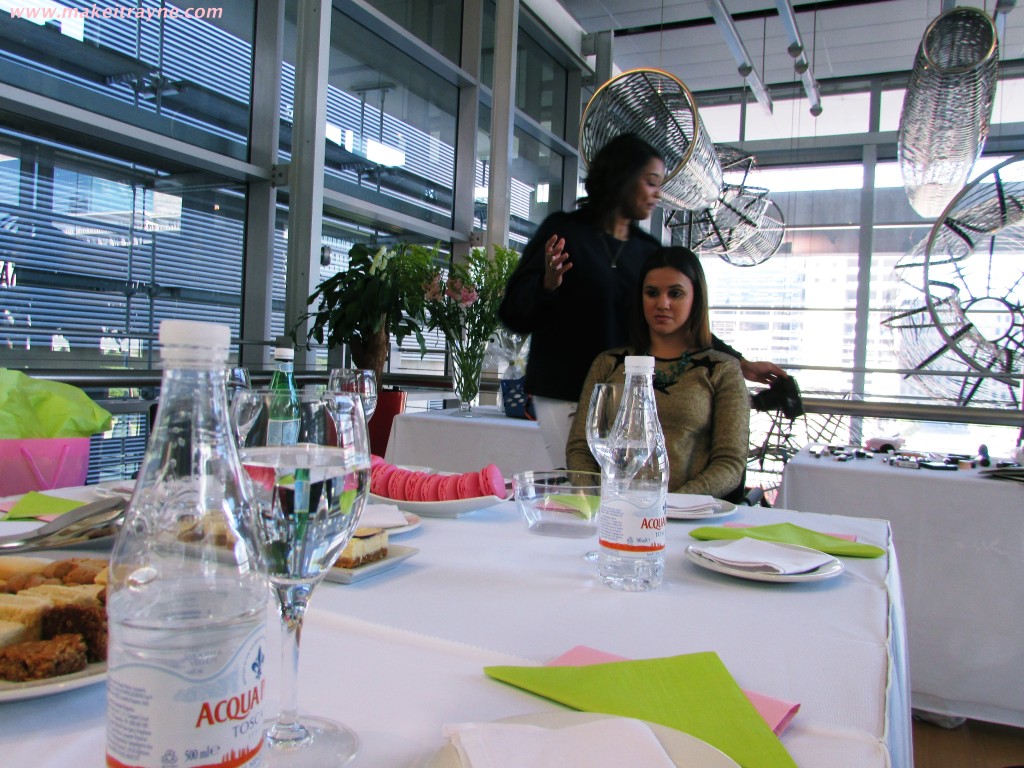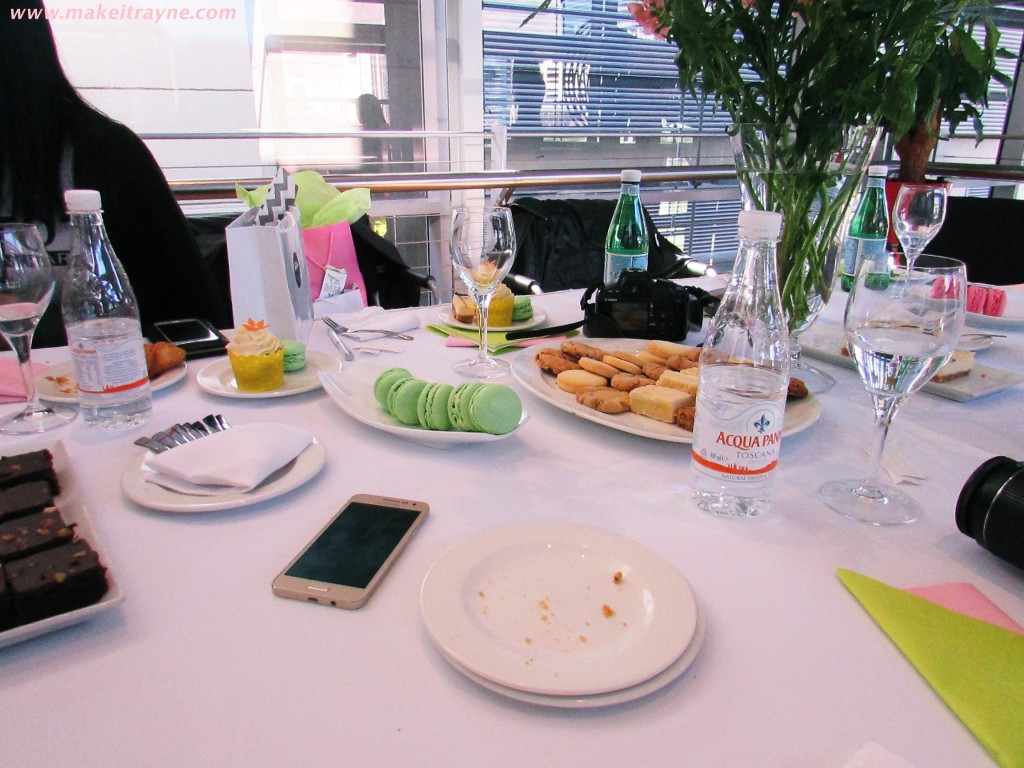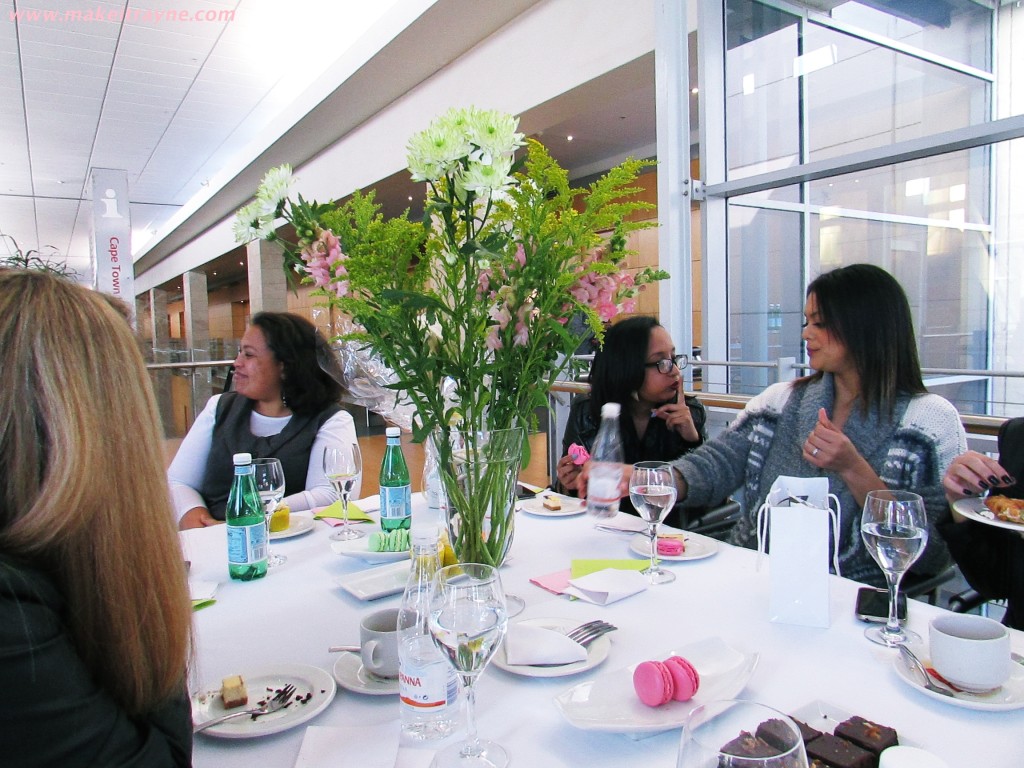 After the make-up lesson we had a quick hamper contest. Three of the sponsors – Catrice, Beauty Bulletin and John Frieda – had each donated a lovely hamper and Jade asked if we could all buy a ticket or two to enter our names in – with all proceeds going towards a women's shelter – and I very happily won the Catrice hamper. Yay me. Is there anything better than free make-up from an amazing (and animal friendly) brand? NOPE. If you read all the way to the bottom, I have some pictures of the goodie bag and Catrice hamper contents.
The gorgeous wrapping and goodies that I won!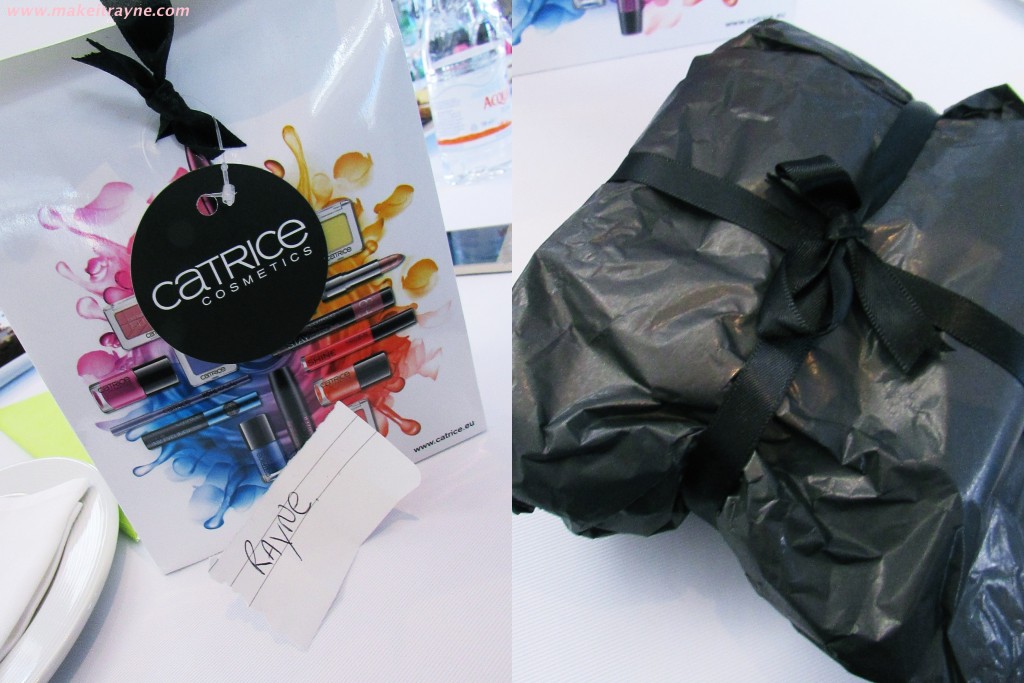 Then we sat down to two hours of macaroons, cheesecake, croissants, brownies and fantastic chatting with all the ladies. It was especially awesome for us because there were a few other bloggers at the event, so even though it was not based on blogging, Gabby and myself walked away with some great techniques and tips from the other ladies.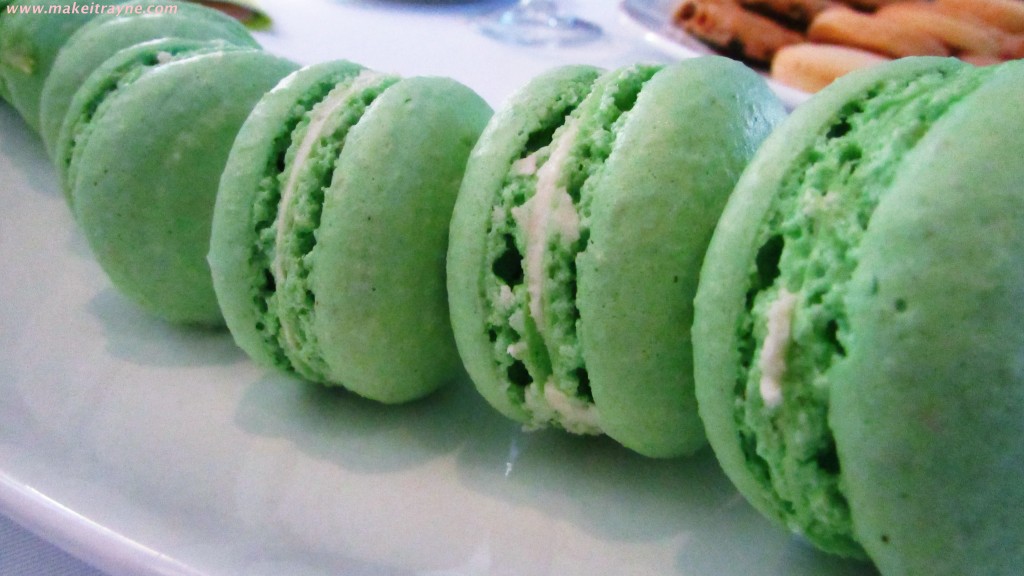 I will definitely be attending the next Just Jade High Tea – tickets sold out VERY quickly though so you'd better be on your toes if you would also like to get your hands on some 😉
Thanks for reading!
Rayne
XX