International Beauty Swap – ENGLAND #2 – Part 1
Helloo helloooo,
In my last UK based International Beauty Swap post I mentioned that I partnered up with three different ladies from the UK (one from Scotland and two from England). This swap is with Becky from BeckyLovesXO. She is from Newcastle (GEORDIE SHORE! – I was soo excited to find that out haha) and she is a stay at home mummy/beauty blogger who lives with her boyfriend, two adorable little boys and their dog. As I mentioned in my last post, I was basically requesting all the same brands and ranges from my UK swappers, but obviously keeping the colours different and some items which I knew I loved from past experiences – or items which I had a feeling I would fall in love with – I requested from two separate swappers.
Also, same as before, with this swap I went in with a full on list and with the leftover money I asked that Becky sends me some surprises. I think our budget was fifty pounds? I am not too sure because I always go over but it was around that area. She was very chilled in what she received; she asked for some Inglot eyeshadows and a MAC lipstick (more on that drama later) and then for the rest to be surprises. And she also let me know which colours she was into and luckily we love the same shades so it was easy to choose for her!
A few things I requested: Make-Up Revolution Eye Dusts and mono eyeshadows, a whole bunch of their lipsticks, some Make-Up Academy highlighters, lip products and a few more items.
What I bought for Becky:
– 1 x Essence Eyeshadow Bas
– 1 x Dis-Chem Alo Vera Lip Treatment
– 2 x Accessorize Trio Eyeshadow
– Chocolate, Corn Nibs, Cape Town magnets and postcards
– 1 x LA Girl Lipliner
– 4 x Inglot Eyeshadows (can't remember the colours)
– 2 x Inglot palettes
– 2 x Black Onyx Lipsticks
– 3 x Black Onyx Lipshine
– 1 x HD Five Eyeshadow Palette
– 1 x GOSH bronzer/illuminator
– 1 x Smudge Liquid Liner
– 1 x Black Onyx Cover Up Stick
– 1 x Smudge Metallic Eye Stick
– 1 x Ralo Crème Eyeshadow
– 4 x Ralo Single Eyeshadows
– 2 x Nail Art sets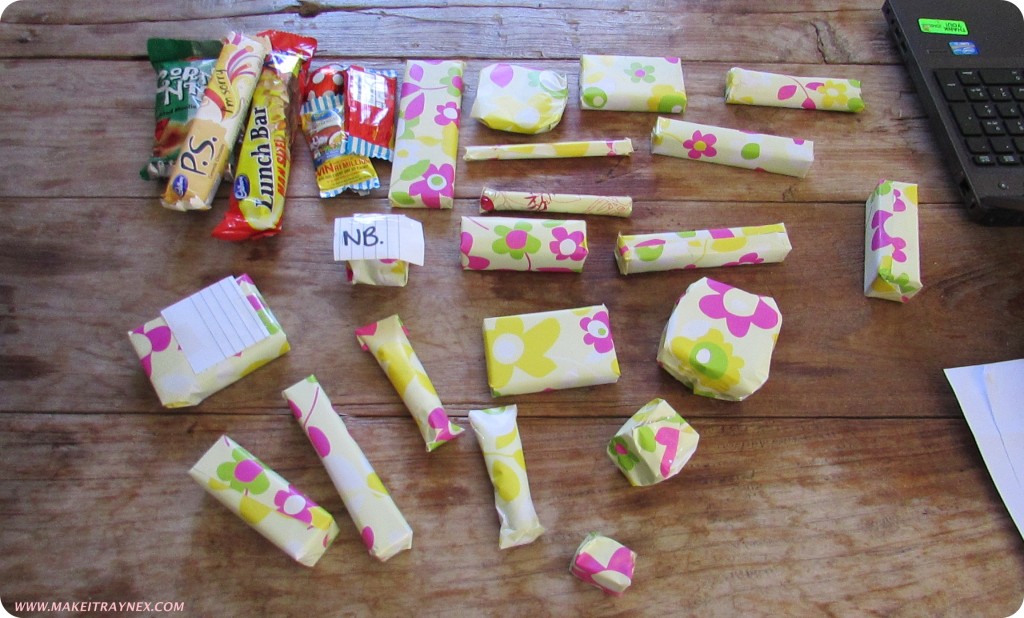 I am also STILL in the process of getting her the M.A.C lipstick. She asked for one in Velvet Teddy or something similar as they are cheaper to buy here. I have had the most insane time trying to get hold of it! My nearest branch is forty minutes away (which is not a problem to drive). First off they did not have Velvet Teddy OR ANYTHING SIMILAR! Then I ordered one online and it failed to be delivered (oh, but I was debited for it on my card) due to the load shedding or something like that. THEN, when I get a random once-in-a-lifetime day off work, and I planned a day to go over the mountain, it happened to be on the day when the taxis were striking and burning tyres on all the roads and we were completely blocked off by police. By now our postage day had gone – lovely Becky still posted to me on the correct day – and I was completely panicking. I ended up posting mine two days late without the lipstick and I will be sending her a second package with the lipstick and a few small surprises!
And here is the sneak peak picture that Becky sent to me of my package…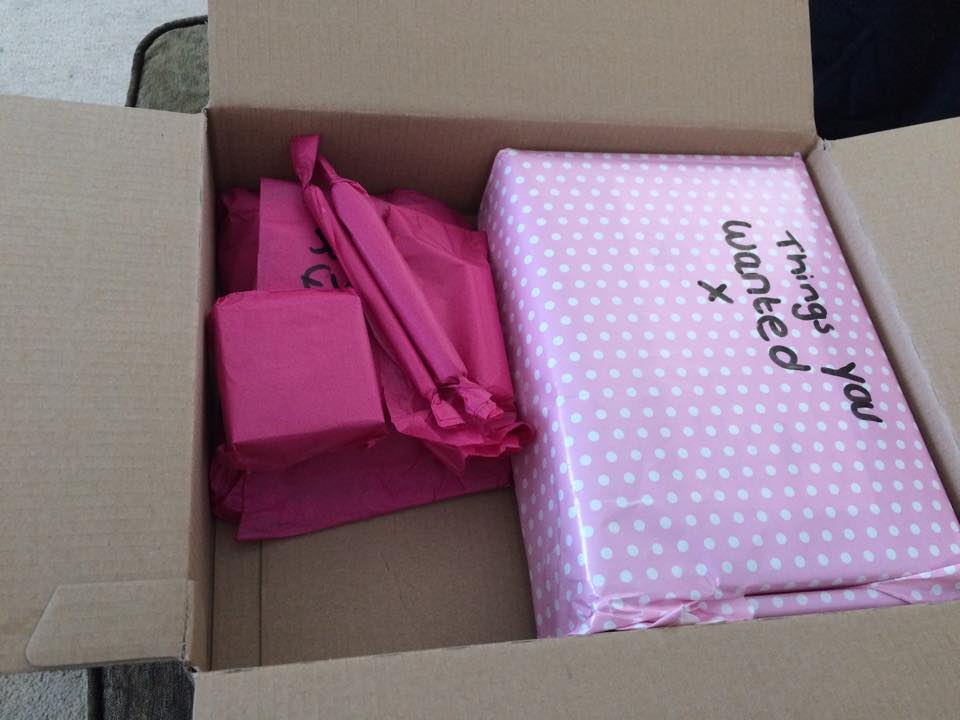 To view Becky's post on what I sent her, click here.
Have a great day, Lovelies!
Rayne XX