International Beauty Swap: Canada – Part 1

Hi lovelies! Last time I posted about my International Beauty Swap I received SUCH great feedback – I actually broke my blog view record that day. I immediately planned more swaps as soon as my first was complete (see all rules here) and I decided that I would be more in depth and include plenty more pictures for you all as you had LOADS of questions on my blog and VIA Twitter 🙂
This swap was quite different to my first one. In the swap group you are encouraged to complete and send your partner the 'Swap Quiz' which basically covers which products you like/dislike, which shades you like/dislike, food allergies etc etc. Again, this is all in the above linked post. So with my first swap (Australia) I told my partner I would like any brands which we cannot get in SA, and I specified that I would like a Mosaic Blush from the brand Chi-Chi. Other than that I was happy to be suprised!
However, with this swap, I specifically asked for someone who had access to ELF, EOS, Real Techniques, Reeses chocolate, affordable NYX and a few other brands. Then I saw a girl named Kayla who was after Inglot products so I partnered up with her and she is SO fantastic. With this swap I really feel like a gained a friend and we chatted every single day since we partnered up, I think my Facebook said that we exchanged 1100 Facebook messages within 20 days! So instead of swapping quizzes we instead just chatted about our budget and which brands are available to us. She gave me a list of Inglot eyeshadows that she would like, as well as Catrice eyeshadows and highlighters and an LA Girl concealer. Other than that I had free range to buy her whatever!
These are the shadow colours that she was interested in.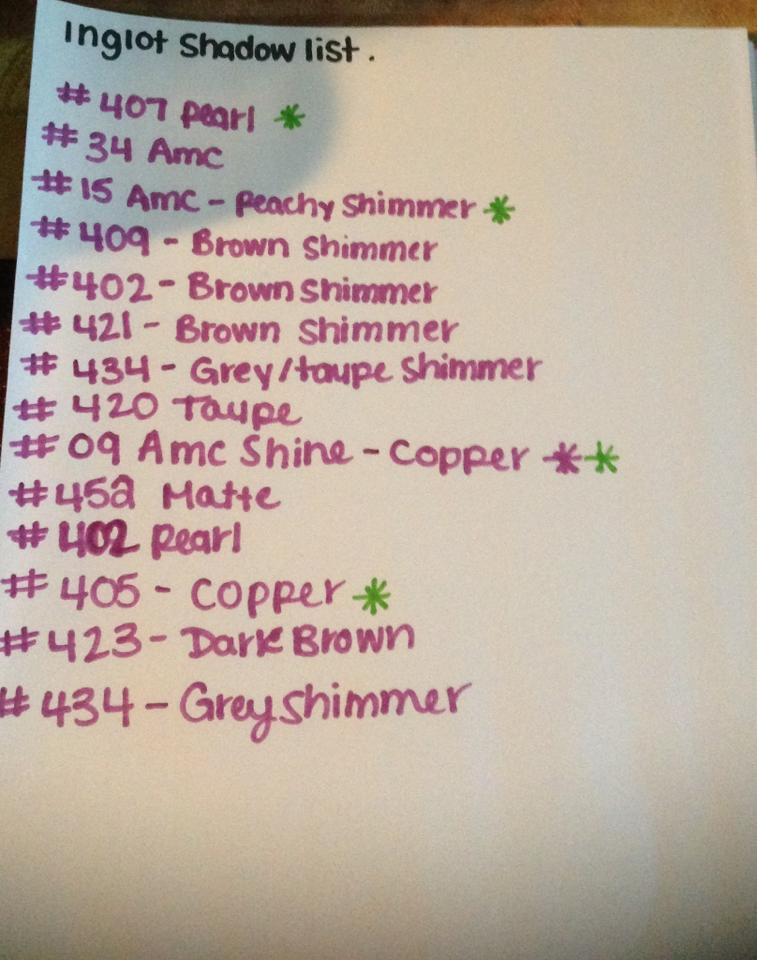 We kept each other 100% up to date and constantly sent pictures and checked swatches online. I had such a struggle with Inglot though! I don't know if I caught them at a bad time four times in a row but oh well..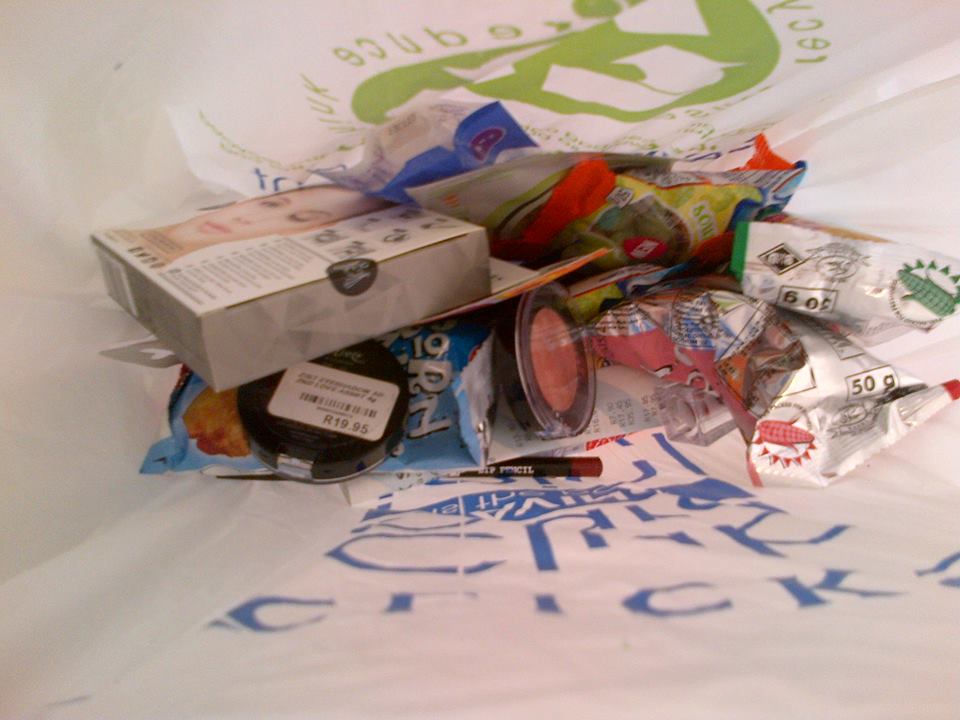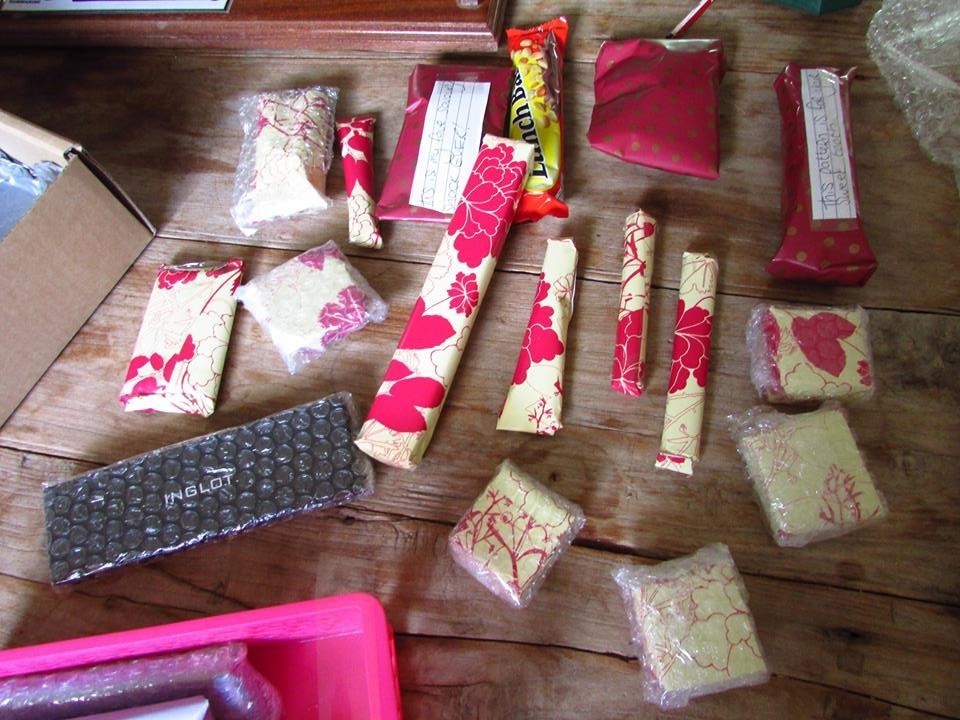 Kayla specifically wanted one small Inglot Freedom Palette and one huge one but they did not have anything bigger than a five pod palette. I also went in with a list of fourteen eyeshadows shades and they only had two in stock. The next few days coincided with the Cape fires that we had here in Cape Town and I was totally gridlocked and unable to get to a bigger mall, I was so worried about not getting her shades in time! Thankfully the day before we posted our packages I managed to get to the bigger mall and I picked her up five more shades (they had nothing more than that), and I also got her two Freedom Palettes which were five pods each. Do excuse the state of the Inglot boxes below, they came from the store like that :/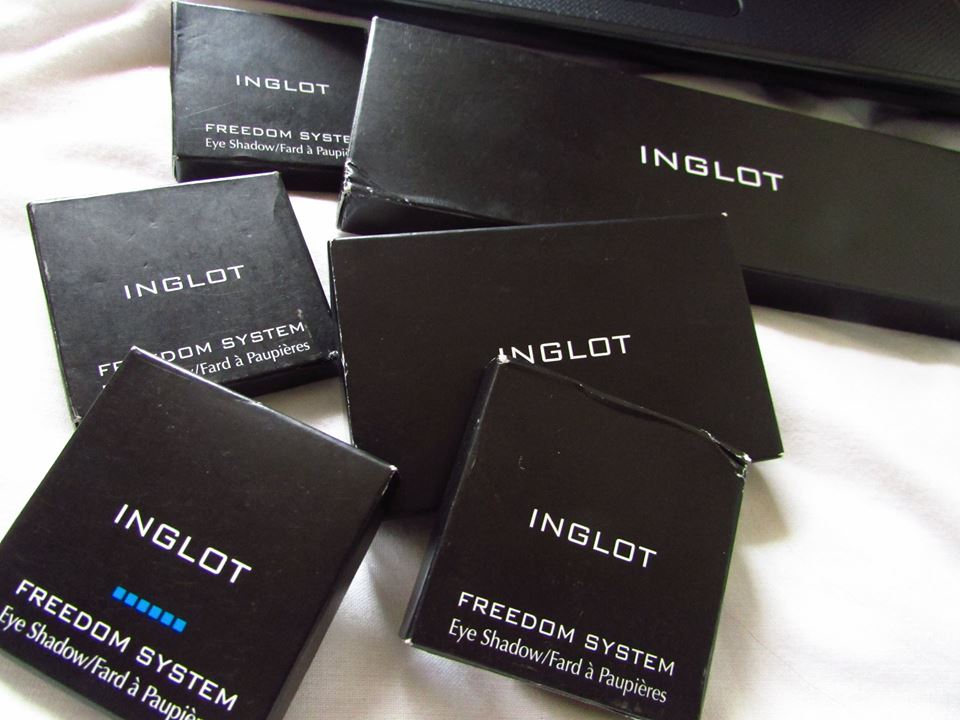 Below is the final list of what I bought Kayla:
1  x LA Girl Concealer
1 x Rubybox Eyeshadow Brush
1 x Smudge Liquid Liner
3 x Catrice Liquid Metal Eyeshadows
3 x Catrice Mono Eyeshadows
1 x Catrice Made To Stay Inside Highlighter Pen
1 x Catrice Made To Stay Highlighter Pen
7 x Inglot Eyeshadows in 344, 4o7 and the other five codes I did not write down. Oops.
2 x Inglot Freedom Palette five pod palettes
1 x Beautique Lashes
1 x Zambuk
1 x Essence Eyelid Primer
1 x Essence Eyeshadow
1 x 2nd Love Lipstick
Sweets: Tempo, Lunch Bar, PS Bar, Corn Nibs, Maynards jelly sweets.
I am soooo extremely excited for her to receive the package because I know she will love everything. I definitely learnt a lot from my first swap in terms of fairness, how to package items smartly and how to save money.
Here is a sneak peek of what I asked Kayla for;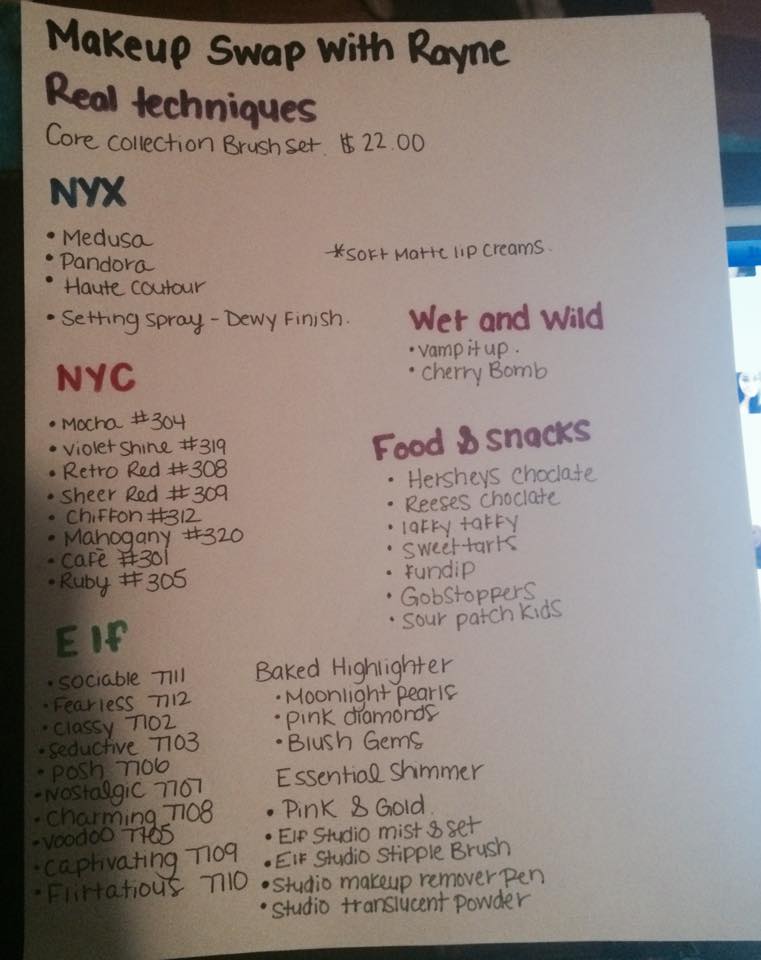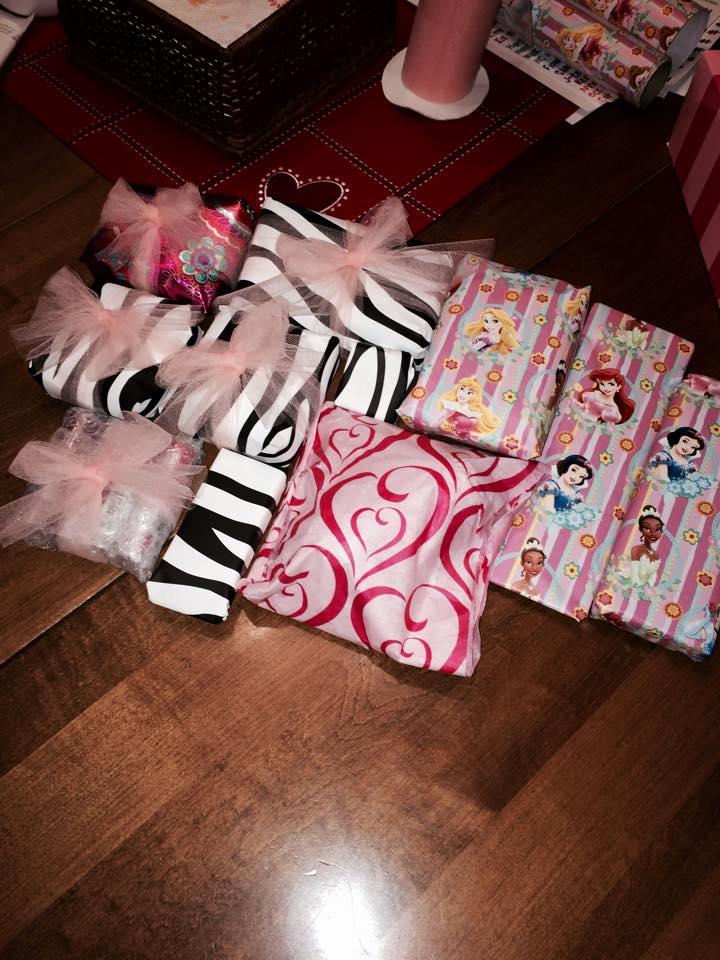 As you can see, I certainly knew what I wanted from this swap haha. I do know the majority of which items she got me, but that will all come in part two 🙂 We decided to add extras in that we would not tell each other about, so that there would be some element of surprise at least! And just look how flipping adorable that wrapping is! I won't even want to open them once they get here, they're so pretty.
So now all we can do is wait for our parcels! But as soon as mine arrives I will film an unboxing and upload a huuuuuuge blog post with loads of pictures. Lets just hope that Customs does not rip apart my parcel this time…
Rayne
XX