International Beauty Swap: AUSTRALIA – Part 2
PLEASE NOTE THIS IS GOING TO BE A LOOONG AND PHOTO FILLED POST. 
Hi eveeeerybody!
Here is my Part Two post following my International Swap! In my last post here I covered what the guidelines of the Swap were and what I posted to my partner, and this post will be about what I asked for and what I received.
Here is my Swapping Quiz: (please not there were A LOT of questions so I cut out the unnecessary ones just like in Part One)
---
What is your budget? $50AUS (about R474)
How old are you? 21
What kind of items do you most want/use? Every kind of cosmetic but no nail polishes.
What make-up do you like/wear most? Blush, Bronzer, Eye shadows and Mascara.
What products do you prefer for lips/hate for lips? Love lipbalms, hate lipgloss
Which colours do you prefer for lips: Berry tones and nudes.
Which colours do you dislike for lips? Reds and pinks
What type of skin do you have? Normal, if a little oily. No acne or scarring.
Do you have any special requests? I would love some low end products! I have a nice selection of high end products so I would love some cheaper alternatives that we are unable to get in SA.
I also mentioned that I would love to try some Aussie sweets/snacks and there were two items from the brand Choose Chi-Chi which I specifically asked for.
---
Lucy posted my parcel via Australia Post on 31st January and it was 1.5KG and cost her $71AUS! This is almost R700 – everything is crazy expensive in Australia.
I received my parcel on 25th Feb and, as you can imagine, I was ecstatic to have finally received what we had been planning since mid-December. Lucy had posted my parcel almost a month prior and just as I was starting to worry that it had been snatched, it arrived! It should have taken much quicker but our lovely South African Customs decided to go through every lovingly wrapped package and open each one. Thankfully, they did not take anything. I swear on my Gucci handbag that I would have sued them.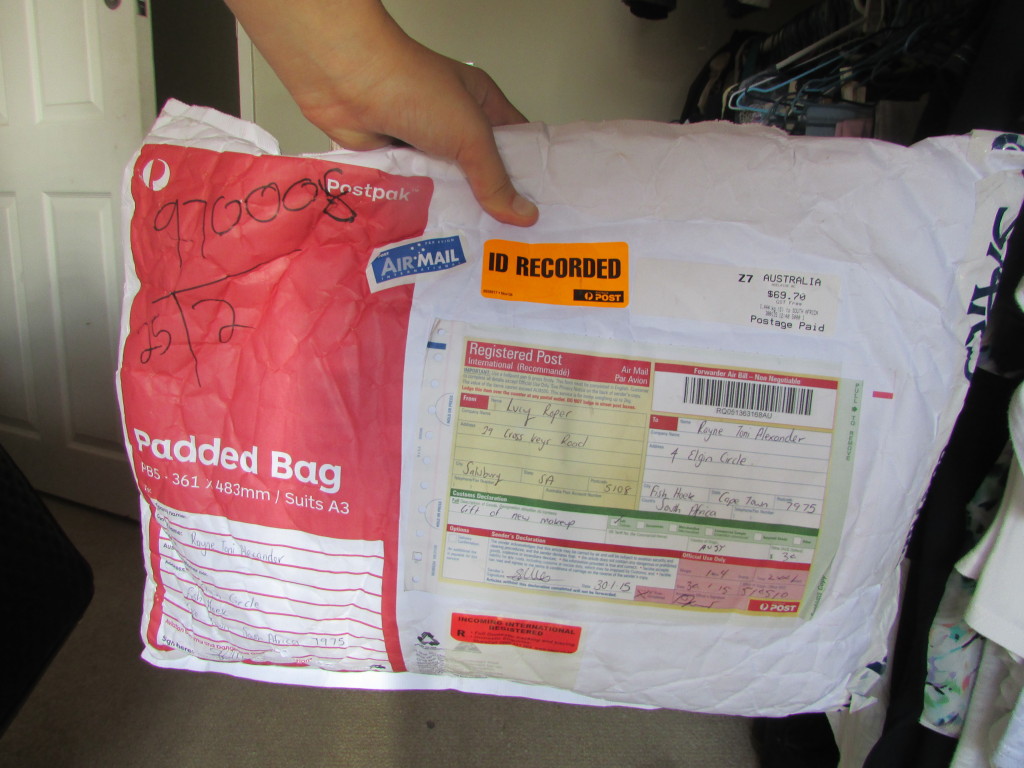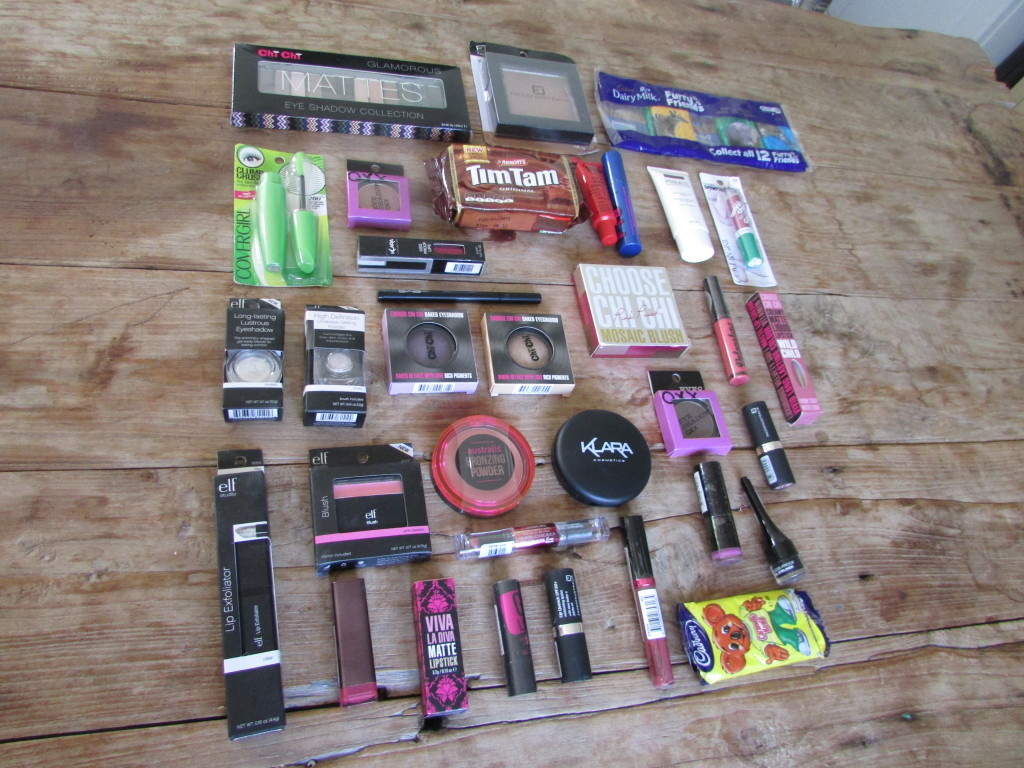 Anyway so after making it home from the Post Office I threw some make-up on, set up my tri-pod and filmed the entire opening palava! I do not know if I will put it up because I am suuuuch a drama queen and I think I say "oh my GOSSSSH" about thirty times and its a bit sad. So for now I will upload all the pictures and names of my items without reviews – those will be sure to come in the coming weeks 🙂 I am going to leave the lipsticks names and individual pictures for last. They are, after all, the creme de la creme.
ELF –
HD Undereye Setting Powder
Blush in Pink Passion
Long-Lasting Lustrous Eyeshadow in Confetti
Lip Exfoliator (I AM OBSESSED WITH THIS ALREADY)
AUSTRALIS – 
Primer
Bronzing Powder in Golden
Colour Inject Lipgloss in Burlesque
Velour Lips Matte Lip Cream in MI-A-MEE
FACE OF AUSTRALIA –
Gel Eyeliner
Pressed Bronzer in Bronze (I also looove this already)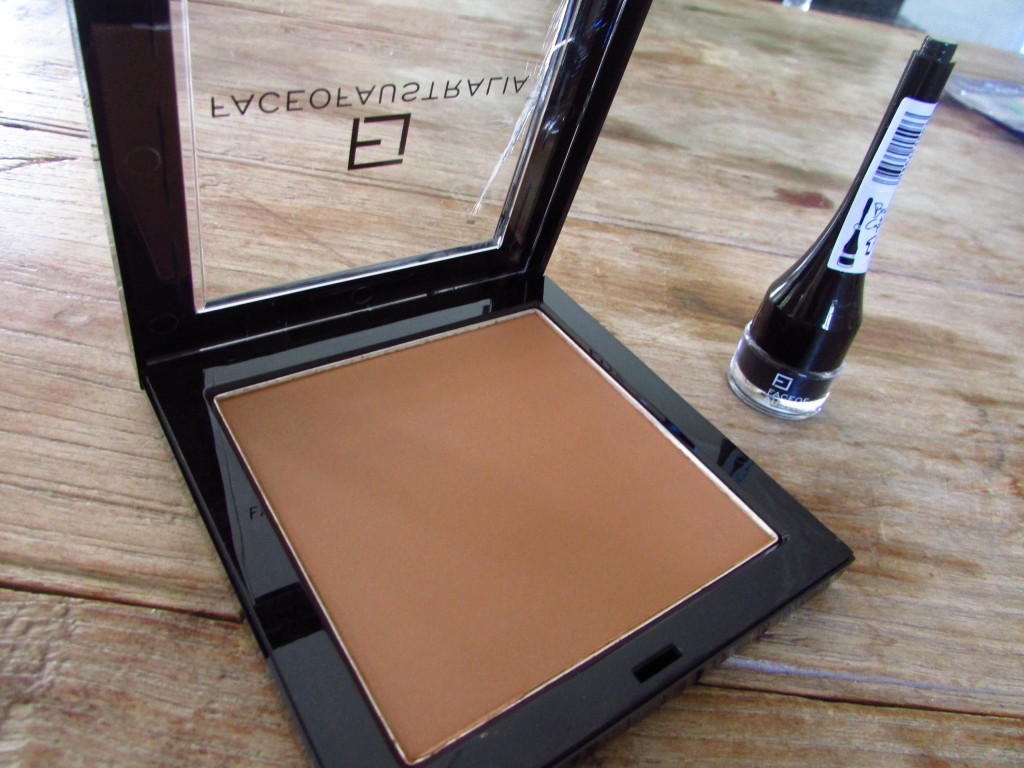 Klara Cosmetics –
Shy Blush
Kiss Proof Lips in 010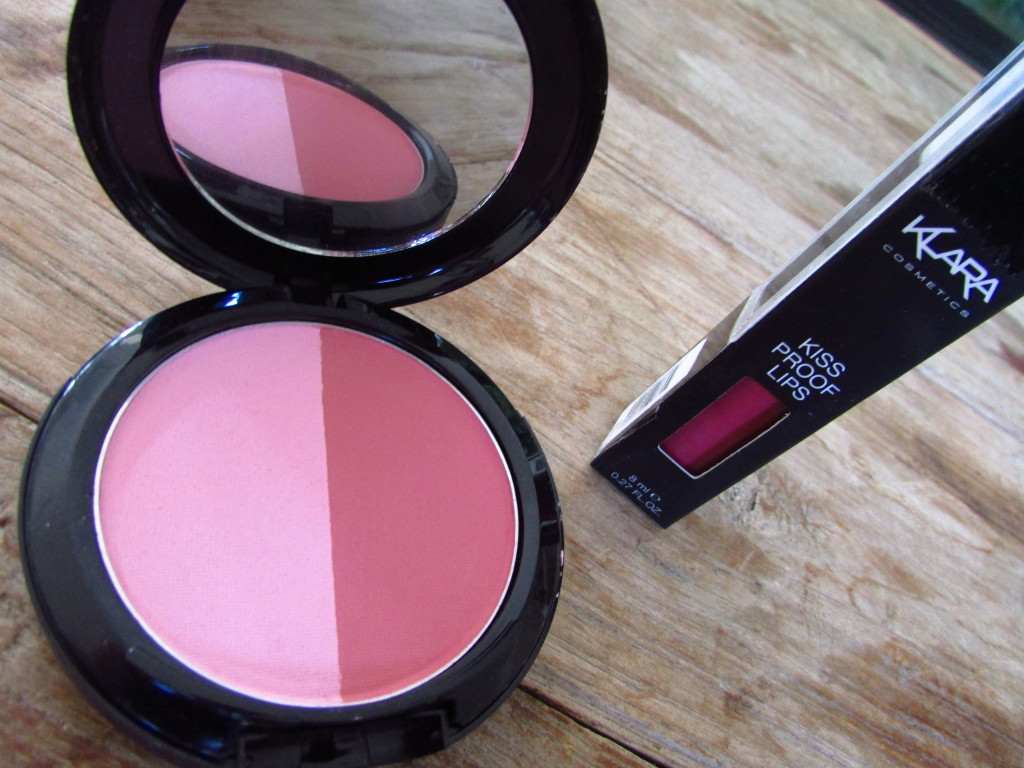 COVERGIRL –
Clumpcrusher Mascara in 810
Blast Flipstick in Whisper
Smoochies Lipbalm in 215 Luv U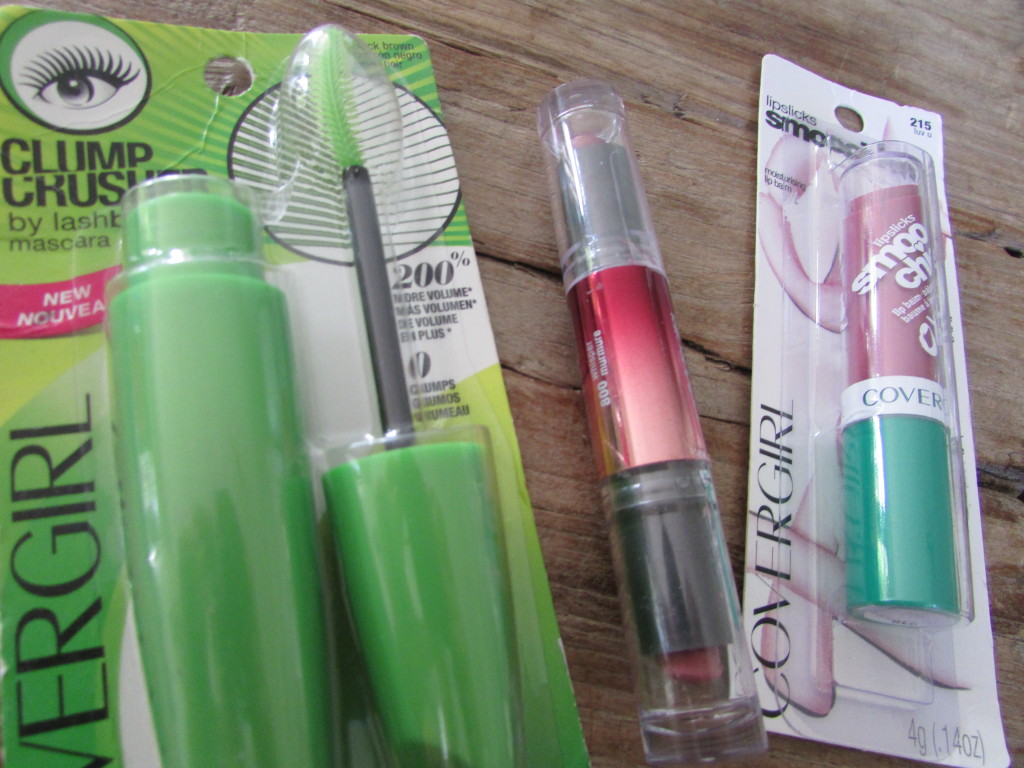 CHOOSE CHI-CHI –
Liquid Lipstick in Wild Child
Baked Eyeshadows in Lost Without you and Firework
Mosaic Blush in Pink Peach
Mattes Eyeshadow Collection Palette
RANDOMS –
2 x OXX eyeshadows without names
Lucas Paw-Paw ointment (basically their version of Zambuk)
Essence – Get BIG Lashes Waterproof mascara (the one item in my package that we can purchase in SA)
The absolute ONLY fly in the ointment – besides for Customs opening my presents – was that I only asked for two specific items and the one, the Chi-Chi Mosaic Blush is the only item which was ruined beyond repair 🙁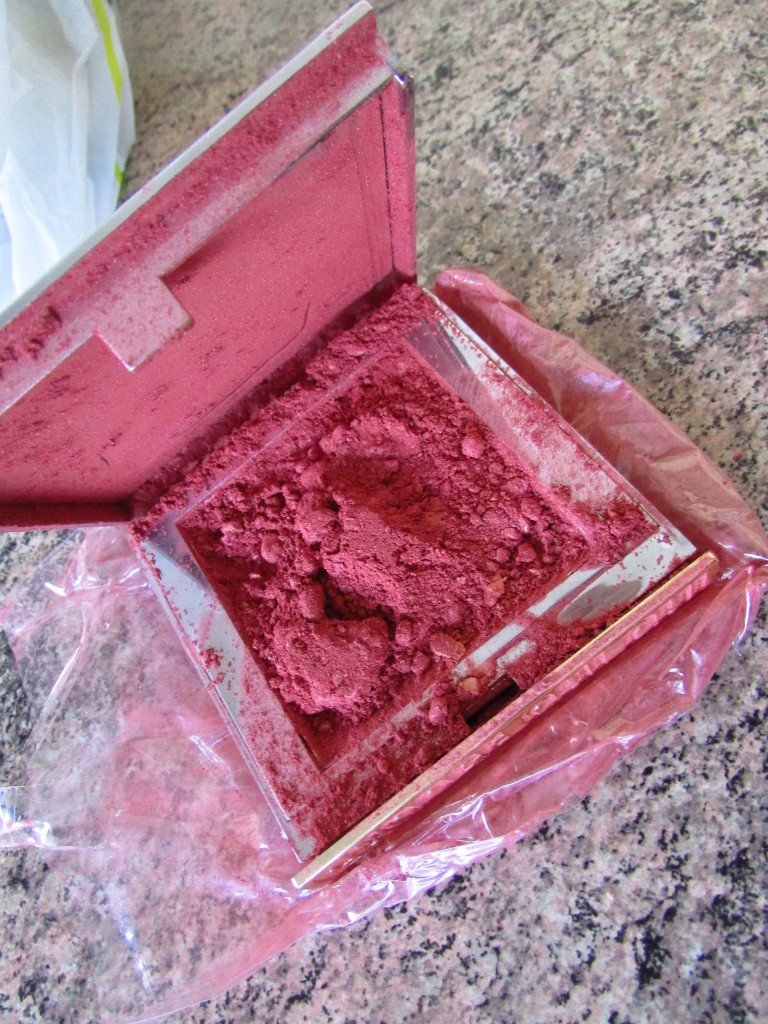 And now for MY FAAAVOURITES!
Covergirl in 375 Coquette
Face of Australia in Forbidden Fruit & Urban Spice
Chi-Chi in Drop Dead Gorgeous
Australis in Mash Up and Preppy
Now that my first swap within the Swap Group has been completed I can move on to participating in multiple swaps at one time. I am already chatting to two girls from England and one from Canada. This could be dangerous….
Thanks for reading!
Have you participated in an international swap before? Did you enjoy it? Let me know in the comments!
Rayne
XX
PS: See what I sent to Lucy here!