I'm sure that most of you know Nails Inc. by now, but if you don't then where have you been? It's the British nail brand which has been in South Africa for over a year now and is worn by celebs such as Beyonce, Adele and Britney Spears. Victoria Beckham currently has her own range through Nails Inc. called VVB (Victoria, Victoria Beckham).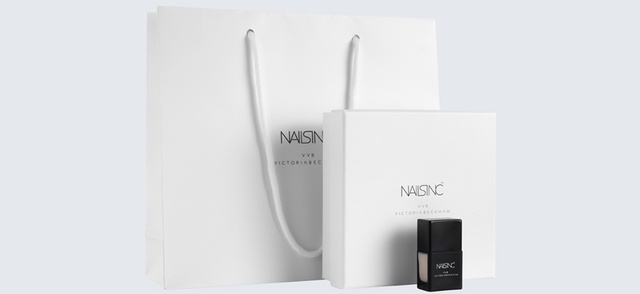 As well as their current celeb line, they have plenty of limited edition ranges such as Holiday Edition and Winter Wonderland, and effect ranges such as leather, foil, full coverage glitter and the denim effect.
---
I was sent two colours; a gorgeous creamy dark nude called Porchester Square and a vibrant neon hot pink called Notting Hill Gate (PS; I love cosmetics with awesome names). The majority of Nails Inc. polishes are named after iconic UK destinations.
I was most excited about the nude as I have quite short and weak nails so I tend to stick with lighter colours, nudes being my first choice. PS; while we are discussing the state of my hands I am pre-warning you that I have old lady hands. I swear I am not an old lady.
To review the colours properly I applied the polish without a base coat and I did not apply a top coat either as I wanted to see how the colours stood on their own. Porchester Square has a creamy formula without being super thick and difficult to work with. The consistency leaves it smooth and easy to even out if you apply too much in one swipe. The finished result was quite glossy, especially after I added a top coat of clear varnish. I REALLY liked this one.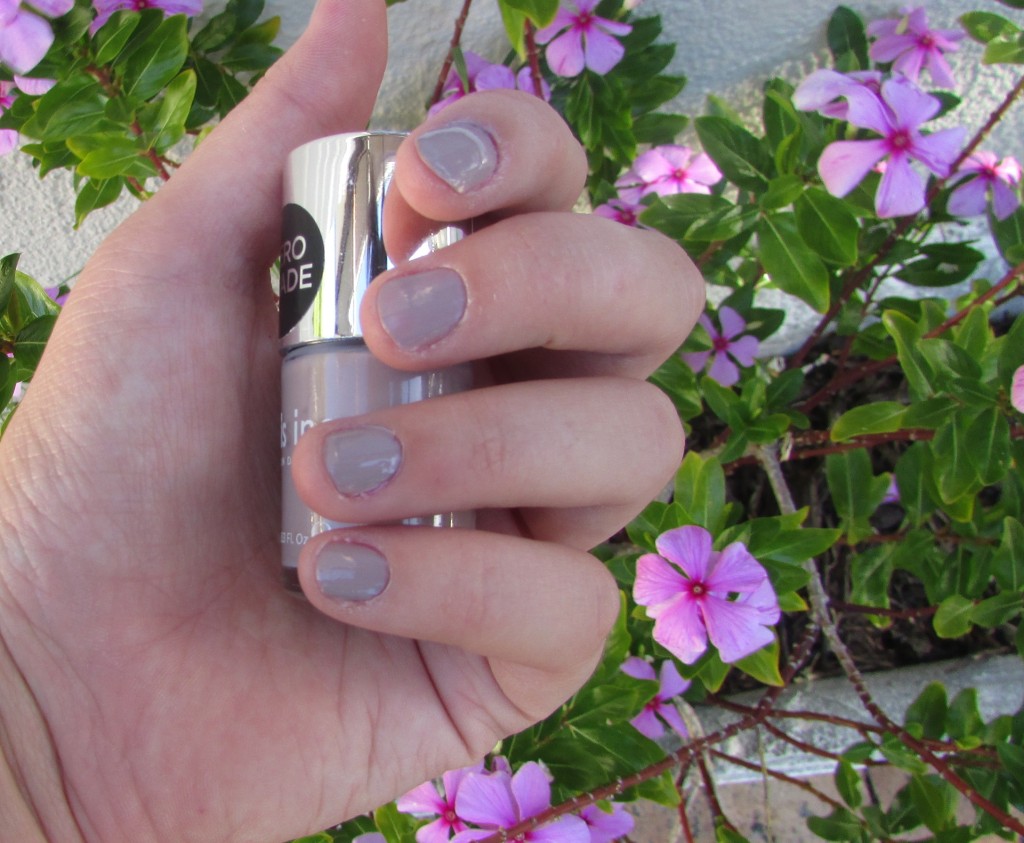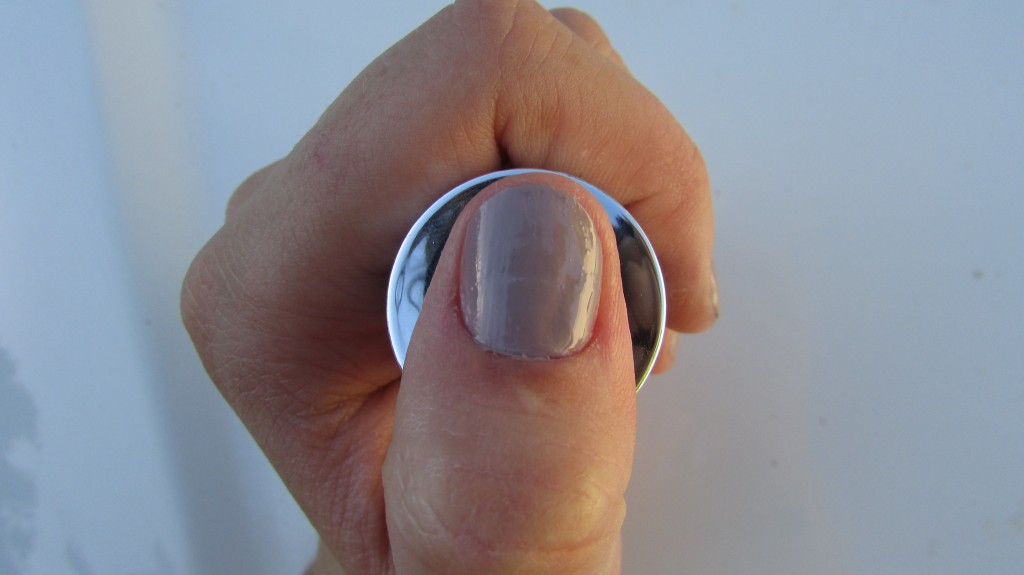 Notting Hill Gate first surprised
me because it looked much darker and thicker in the bottle. In reality one coat is quite opaque and soft and girly looking. As soon as you apply more coats the colour gets dark and much more neon! You only need to give the polish about 30 seconds between each coat for it to dry enough for another coat. If you are wanting a vibrant and bright pink I'd suggest three or four coats for it to be perfect.
And how coincidental that this is the PERFET soft pink for Valentines Day on Saturday? I think we have a winner here, folks.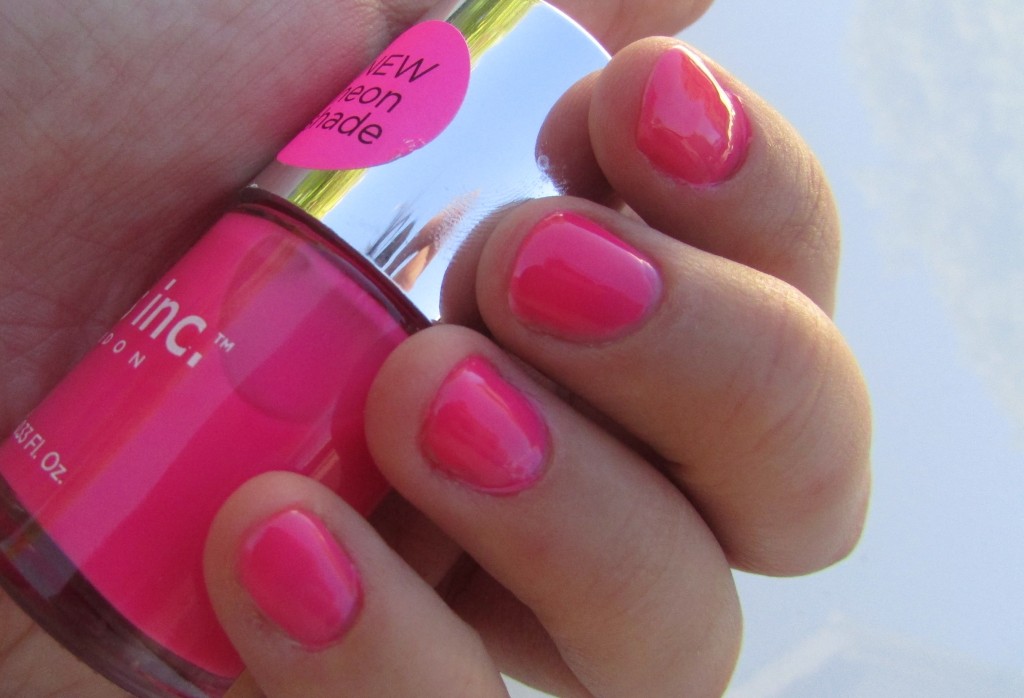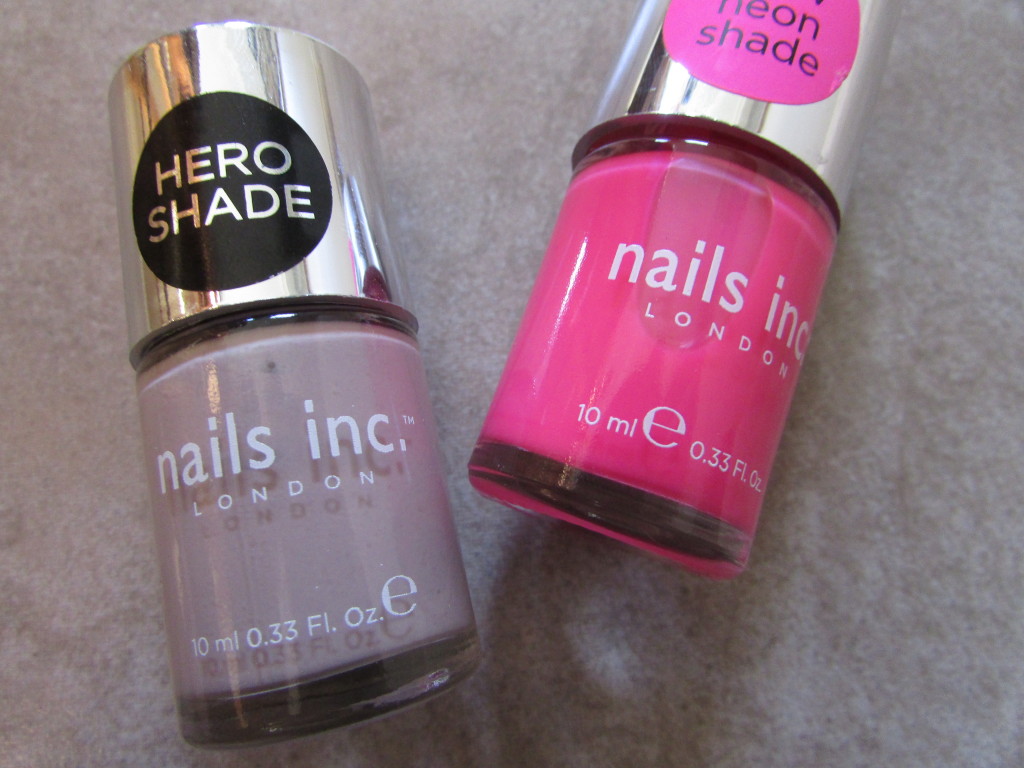 You can purchase Nails Inc. products exclusively from select Edgars and Red Square stores, and they can also be purchased online at www.redsquare.co.za. The nailpolishes which I reviewed are R115 each.
A heads up to my Cape Town gals, you can find a great selection at Long Beach Mall in Noordhoek and Cavendish Square in Claremont!
For the latest news, updates and ranges you can like Nails Inc. on Facebook here and follow them on Twitter here.
Have a INCredible day – see what I did there?
XX
---
PS; I die for this Whitechapel – 'Snowflake Effect' polish