Plastic Fantastic – Cheap Storage Options
Hi guys!
A few weeks ago I posted all about my make-up storage, along with a few DIY ideas. So today I thought I would show you another cheap way that you can store your make-up without spending hundreds of cash
dolla.
Using empty Ferrero Rocher boxes! They come in smaller and larger sizes and I have got pictures of the two featured here. The smaller tub containing the lip ices is actually the tub that I keep on top of my acrylic storage unit, and I also have a second that I keep all my Revlon Balm Stains in.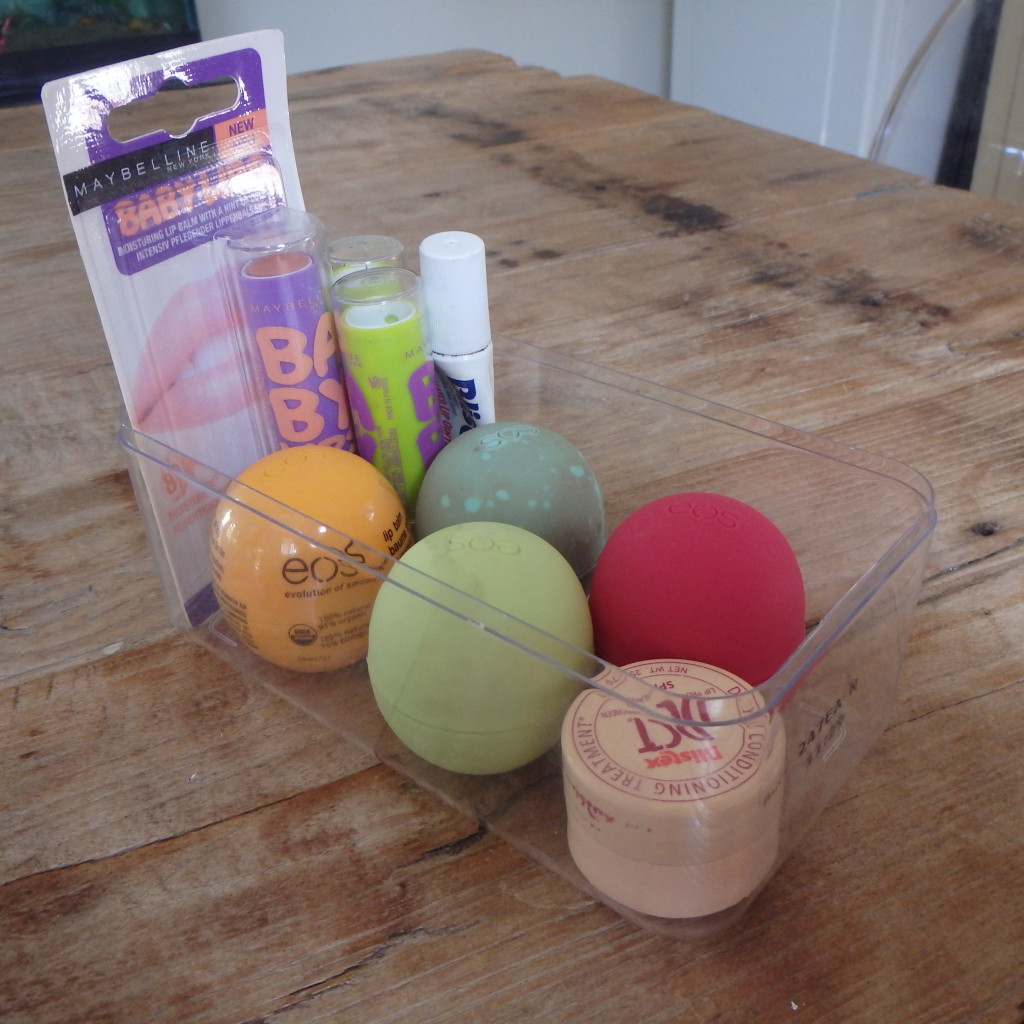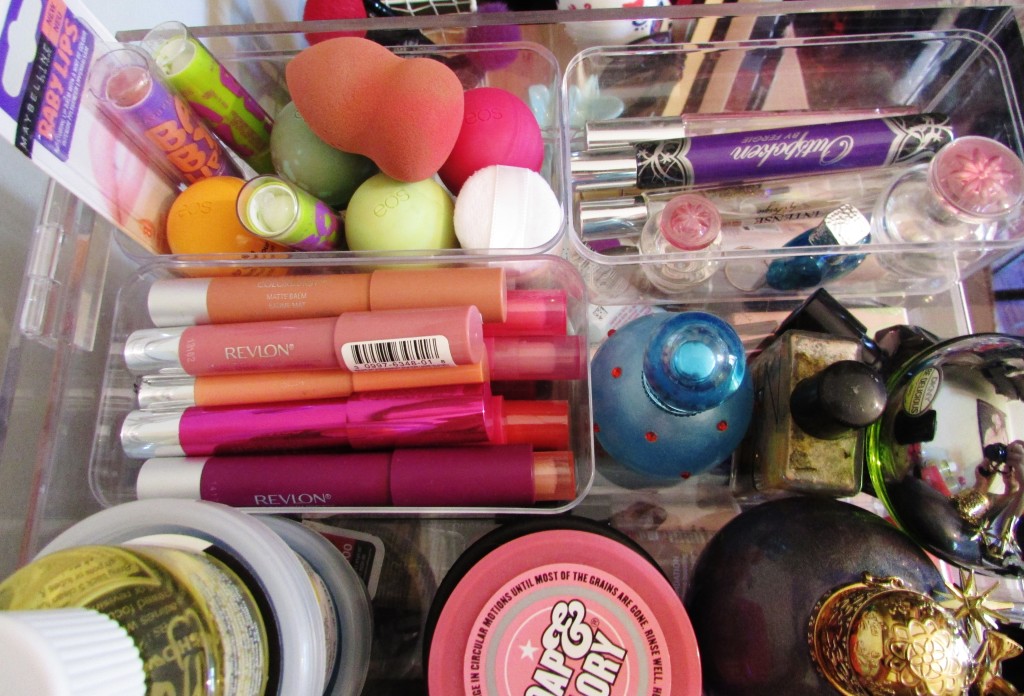 The larger box is just for this blog post, I don't actually use it as a storage unit, but I think it looks quite cute! I filled one with 18 mascaras and the other with 16 eyeshadows which is quite a large amount of make-up and could work really well for someone with a small make-up collection.
So, lets recap shall we:
STEP ONE: Go to Woolies or Pick 'n Pay. Buy a box of chocolates and eat enough chocolate so that it is empty.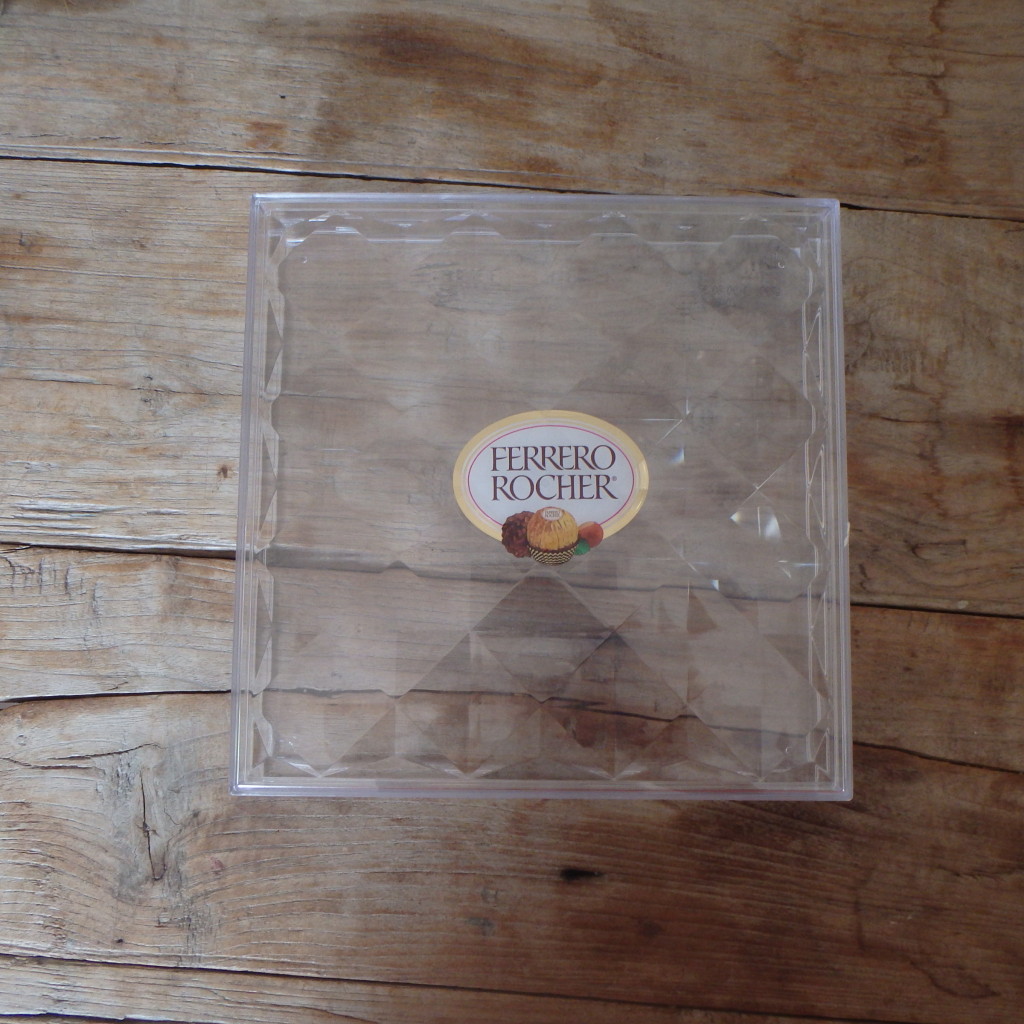 STEP TWO: Take off wrapping (optional) and fill with make-up. VOILA!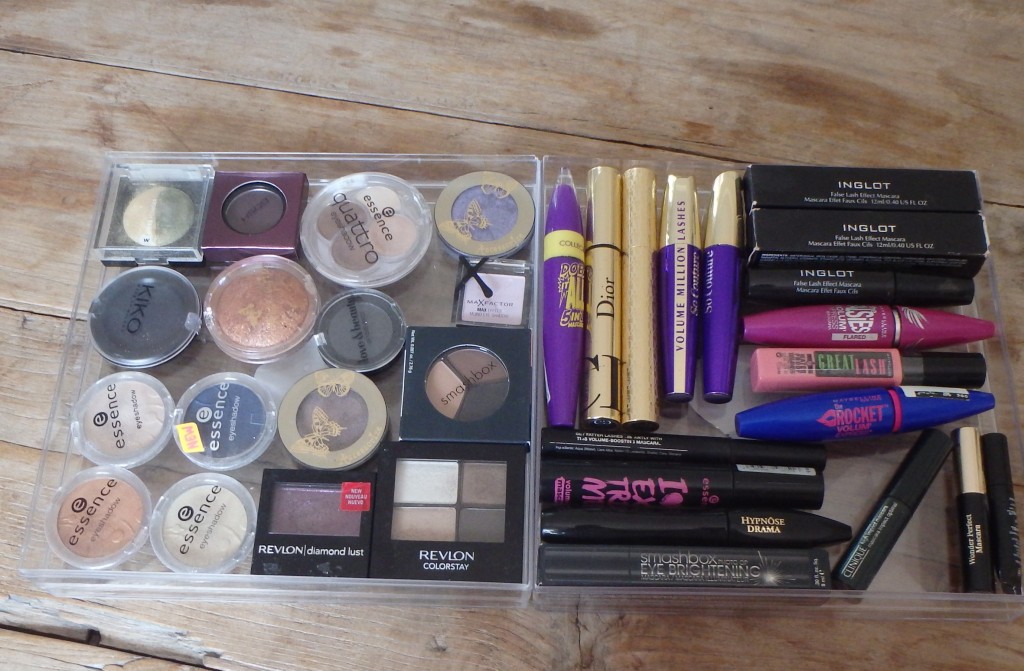 PS: A week after writing this post I was desperately looking for a space-friendly way of storing my eyelashes and I realized I could practice what I preached and actually use two of the boxes! DUH. So after posting that I do not use this storage idea myself, I now do use it 🙂
Hope this helped?
Rayne XX
If you have any storage solution posts, please leave the link below!